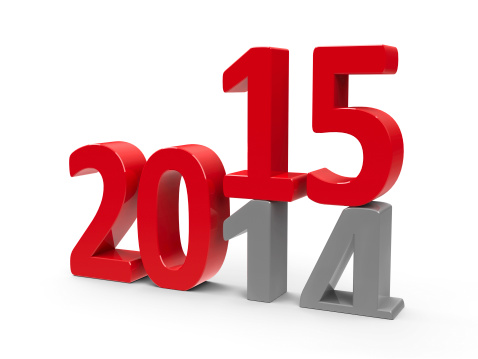 With just a few days left in 2014, you should have already done some serious thinking about 2015. Most of us are only working a short week, but there is still some inbound marketing planning you can do this week to impact your results in January.
When we talk about results, we usually group them into two buckets: The first is website visitors, and the second is leads generated. If you need to get off to a hot start in January and make sure you over-achieve next month, you must work on these two tasks this week.
Build Out Your Editorial Calendar For Blogging In January
After looking at the marketing efforts of over 100 companies in 2014, we know that one of the most obvious deficiencies is the amount and quality of blogging. Our research indicates quite clearly that the more you blog, the more visitors you get to your website. Yet, many companies are woefully underworking their blog.
Once a week – or even twice a week – is probably NOT going to be enough to achieve your website-visitor goals. This is especially accurate if you're entering your second or third year of running an inbound marketing program. The number of blog articles per week should also be driven by the competition for your keywords. If you're in a highly competitive space for targeted keywords, you want to consider more frequent blogging.
Once you begin planning for a program that includes four or more blog articles a week, you must start thinking about your content in 30-day sprints. As you get ready for January, create your editorial calendar for blog articles. Keep your keywords, keyword phrases and contextual questions in mind as you build out your January calendar. We've also found that going deeper generates better results, so if you're planning on doing 20 to 25 blog articles in January, make sure you're writing about four or five cohesive topics, not 25 different ones.
Go Through Your Website And Add Call-To-Action Offers
Now that you have the blog frequency to drive website visitors, you want to look at turning those new people from anonymous visitors into leads for your sales team. Right now, you probably don't have enough offers and call-to-action buttons to generate the leads you need to hit your January numbers. A strategy for conversion optimization should be a priority in 2015.
What you can do this week to fix that situation is go through your site page by page. You're going to have Awareness pages, or those that tell a high-level story about what you do. You're going to have Consideration pages, or those that help people understand how you do it, what you do differently and why they should think about hiring your company. And you're going to have Decision pages, or those that validate your stories, share successes and give visitors a level of comfort that you're able to do what you say you are.
These three types of pages require three different types of offers. No-Risk Offers are for people in the Awareness stage. Low-Risk Offers are for those in the Consideration stage. And Direct Business Offers are for prospects in the Decision stage.
Most corporate websites have only one or two offers on their Decision pages. By wading through your site and evaluating what offers you're missing and then adding them to your pages, you're set to hit the ground running in January.
By adding top-of-the-funnel, No-Risk Offers, like whitepapers, e-books and videos, to your Awareness pages, you're going to drive new leads into the top of your sales funnel. By adding middle-of-the-funnel offers, like webinars, assessments or online quizzes, to your Consideration pages, you're going to drop new leads into the middle of your sales funnel. Then, work on upgrading your bottom-of-the-funnel offers, like "Contact Us," to be more creative, value-oriented, prospect-focused ones that grab people who are about to make a decision.
Start Today Tip – Simple: Look at your site for offers. Data published by HubSpot shows that companies with more than 11 landing pages generate 50% more leads. Landing pages are often attributed to offers on your site. The more offers you have, the more leads you're going to get. Now is the time to add offers and make sure you have them for all stages of the buyer journey. Upgrade your blog plan by developing more articles than you did last year. If you did one or two per week last year, step it up and do three or four per week this year. You're going to love the results.
Square 2 Marketing – Leading The Reality Marketing And Inbound Marketing Revolutions!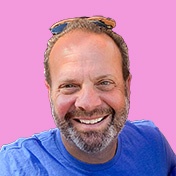 Mike Lieberman, CEO and Chief Revenue Scientist
Mike is the CEO and Chief Revenue Scientist at Square 2. He is passionate about helping people turn their ordinary businesses into businesses people talk about. For more than 25 years, Mike has been working hand-in-hand with CEOs and marketing and sales executives to help them create strategic revenue growth plans, compelling marketing strategies and remarkable sales processes that shorten the sales cycle and increase close rates.