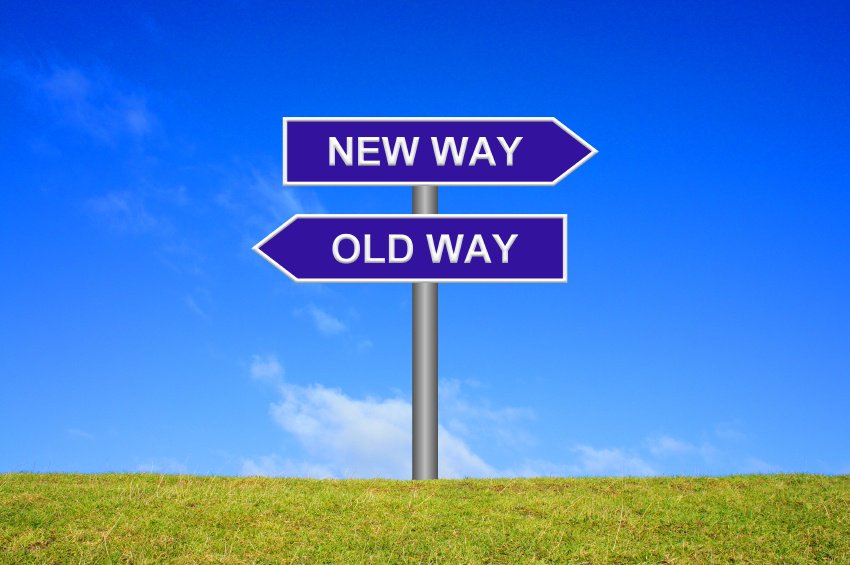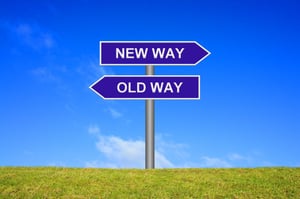 Buyer behaviour has changed, and this big transformation is influencing every business in today's market. Thanks to the internet, the lineal sales funnel is now a thing of the past. Your sales people are no longer in control of the sales process, of people's access to information, or of their feelings towards your brand. No, today's customers are more educated and informed than ever before. And they want to be in total control of the buyer's journey. And as such, your sales process might be outdated and unaligned with the new sales funnel. It might not reflect or even recognize the new way today's buyers shop.
Here's how to change that.
Know Your Buyers
Targeting anyone and everyone as a potential buyer is an expensive and inefficient way to do business. You need to prioritize the right buyers for your company—the ones that are most likely to buy form you. Create buyer personas, identify buyer behaviour patterns, and learn how to leverage these patterns to ensure maximum productivity. Only when you understand your target audience's real challenges, pain points, and behaviours can you begin to offer a valuable solution.
Make the Customer Experience a Priority
To today's customers, the experience is everything. Their experience on your website has to be absolutely seamless—answering all of their questions, having fast loading speeds, having cohesive and organized content, and being mobile friendly are important considerations that will help you stand out in the minds of your audience.
Responding to inquiries quickly, being helpful, offering recommendations, and offering the educational content your audience is seeking out will also help you make their experience as remarkable as possible.
Make the customer experience a priority, from the beginning to the end of the sales process.
Be an Educator, Not a Sales Person
If your sales process relies heavily on paid advertising and marketing, it's not in line with new buyer behaviours. Consumers no longer want to be bombarded with advertising messages and they certainly don't want sales people pushing their messages in front of them. It's an annoying interruption.
So stop advertising and stop selling. Instead, focus on being an educator and a guide. This is exactly what consumers now want from brands. They want you to help them make purchasing decisions—not by being pushy and aggressive, but by being helpful. Your sales process should be heavily focused on educational buyer-focused content.
Reconsider Your Metrics
You should no longer be measuring your efforts by how much you spend on marketing and sales. Instead, start looking at different numbers, like cost per sale and cost per lead as well as metrics like website traffic and lead conversion. These key performance indicators will give you the information you need to improve your sales process.
Not Sure Where to Start?
Completely revamping your sales and marketing isn't so easy and it isn't something that happens overnight. You'll need to throw out old techniques and ideas, learn new strategies and methodologies, re-train your marketers and sales reps, and implement new tools and technologies.
If you don't know where to start this complex process, then take the one step that will get you to where you need to be: partner with a digital marketing agency that offers sales enablement.
With the right agency by your side, you'll get the help you need to transform your sales process to match today's customers and get it off the ground. You'll also get the coaching and training required to equip your teams with the new knowledge, tools, and techniques they need to succeed in today's marketplace.
The world is changing in front of our eyes. It's time to start paying attention. Transform the way you market and sell to today's buyers, or be left in the dust by your competitors.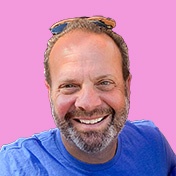 Mike Lieberman, CEO and Chief Revenue Scientist
Mike is the CEO and Chief Revenue Scientist at Square 2. He is passionate about helping people turn their ordinary businesses into businesses people talk about. For more than 25 years, Mike has been working hand-in-hand with CEOs and marketing and sales executives to help them create strategic revenue growth plans, compelling marketing strategies and remarkable sales processes that shorten the sales cycle and increase close rates.