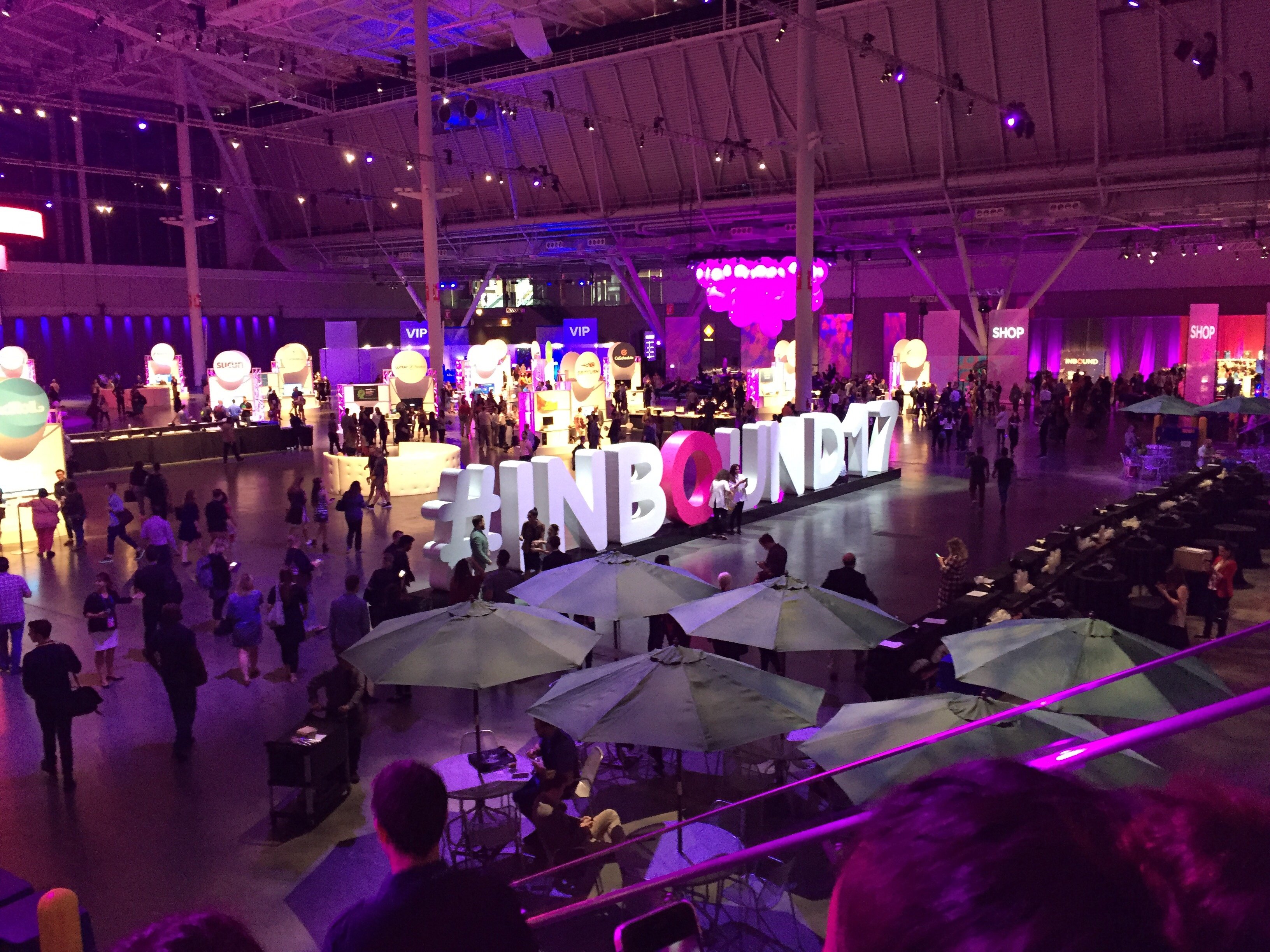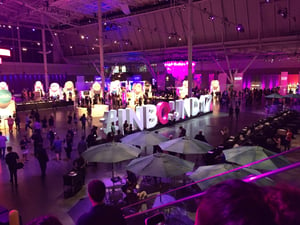 It's easy to get caught up in the daily grind and lose sight of the bigger picture. In this ever-evolving industry, however, it's crucial to take a step back to reflect on how far you've come and to consider where you're going.
INBOUND is a great opportunity to do just that. We think this year's event was the best one yet. Our whole team spent four days hearing from some of the brightest minds in the industry, soaking up knowledge, and forging new connections that will help us improve our processes and better serve our clients.
An overall theme of this year's conference was empathy and compassion. As marketers, there's no denying our love for data, but it's clear that unparalleled company success depends on the strategic use of empathy. With that in mind, here are some key lessons we learned from INBOUND 2017.
1. It's Time to Double Down on Sales Enablement
As made clear through many sessions and newly announced products, HubSpot is doubling down on sales enablement and companies should as well. If you don't, your business won't get very far.
Inbound marketing without sales enablement simply won't give you the results you want. But when you take a customer-centric, strategic approach to inbound sales, you'll be better able to sell to today's customers and produce a high ROI. On that note, we can't wait to start using the upcoming HubSpot Sales Professional tool to further empower our sales team.
2. Cross-Platform Social Videos Are a Must
As a marketer, it's your job to drive views, purchases, and engagement. In her session "How to Create Cross-Platform Social Videos (and Keep Your Sanity)," Salmi Jafri stressed the fact that social videos are a must. Our attention spans are dwindling and we're relying more and more on mobile technology.
As a millennial-friendly, highly shareable medium, video gives you a great ROI. Videos allow you to establish more personal connections with your audience. People are especially likely to share educational, behind-the-scenes, funny, and emotional videos.
But your audience behaves differently on LinkedIn, Twitter, Facebook, and Instagram. Don't limit your reach by producing just one video for all your social media platforms—adapt your videos for each platform to get the most out of your efforts.
3. Influencer Marketing Is Today's Top Strategy
We walked out of Promise Phelon's session "The New Content King Is a Queen – and She's an Influencer" with some powerful facts and stats on this top marketing strategy. For example, 92 percent of consumers say they trust social recommendations from friends and family. There's simply no denying that influencer marketing will outperform interruptive techniques.
Women specifically are responsible for the rise of social media and digital influence. The female consumer is an active extension of your product development and marketing team. Now's the time to identify and empower relevant influencers to create cost-effective content and meet consumers where they are.
4. People Crave Personal Connection
In Stephen Vrooman's session "Content Is Bullshit. Marketing Is Horseshit. Let's Talk about Relationships," we not only learned the difference between bullshit and horseshit—we were reminded that connection requires personality. We measure success by numbers and metrics, but throughout our SEO efforts, we can lose sight of what matters: relationships and engagement.
All the advancements in AI are exciting, but we need to stop pretending we're AI. We're a lot better at being humans. Our audience is made up of people, not numbers, and people crave real personal connection.
We're in the business of likes and retweets, as Vrooman said, but we should be in the business of replies. We can apply Vrooman's advice to both our personal lives and marketing efforts: Take more risks. Be more you. That's how we build credibility.
5. Instant Messaging Is on the Rise
We learned about the rise of chatbots at last year's INBOUND. And as made clear during this year's conference, they're not going anywhere. Messaging and chatbots are quickly becoming key factors of a strong marketing strategy.
Sessions like "Why Facebook Messenger Is the Most Important New Marketing Channel for Your Business and How to Use It" by HubSpot's James Gilbert proved how messaging platforms are becoming the dominant applications. In any given month, 30 percent of the world's population is on Facebook. You need to meet your customers where they are.
Instant messaging is the best tool for customer service as it allows your audience to get immediate answers to their questions. As MK Getler said in "How Customer Service Is the New Inbound," your business cannot afford to have a dissatisfied customer.
6. A Personalization Strategy Will Boost Your Marketing Efforts
Throughout INBOUND, many speakers emphasized the importance of making connections and delighting customers. It's not enough to market—you need to connect with your audience. Take the time to truly understand your buyer personas and their needs. At the end of the day, we're marketing to people, so we need to talk to them as such.
Give your customers a relevant experience by developing a strong personalization strategy. Doing so will capture their attention, increase engagement, and drive revenue. When you create a sense of value and community around your brand, you'll leave a mark and a legacy.
7. Testing Is Key
Another key takeaway from this year's INBOUND was the importance of testing, as emphasized in talks like "How to Fail at A/B Testing." Testing gives you conclusive evidence so you can explain to your clients why you're choosing to do something and how it will benefit them. Rather than updating a landing page, for example, because you think it will work, your clients want to hear real evidence that your efforts will pay off.
With our improved understanding of A/B testing, we're looking forward to helping our clients boost engagement and drive conversions.
8. Focus on Customer Success
Everyone is worrying about adding sales expertise to their marketing agencies, but it's important to put equal value on customer success. The newly announced HubSpot tools like Conversations and Customer Hub will enable you to better help your customers and ensure they're as happy as they can be.
Seeing as empathy was this year's theme, we picked up some great tips and reminders about putting the customer at the center of our thinking. After a jam-packed week of learning, we can't wait to put all these lessons into practice.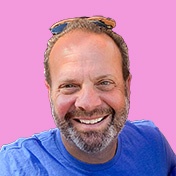 Mike Lieberman, CEO and Chief Revenue Scientist
Mike is the CEO and Chief Revenue Scientist at Square 2. He is passionate about helping people turn their ordinary businesses into businesses people talk about. For more than 25 years, Mike has been working hand-in-hand with CEOs and marketing and sales executives to help them create strategic revenue growth plans, compelling marketing strategies and remarkable sales processes that shorten the sales cycle and increase close rates.