As every business owner knows, it's much harder to get a client than it is to keep a client. So, to keep your client retention rates high, you must keep your clients happy and engaged.
Most companies use lead nurturing strategies for marketing programs, with the goal of moving prospects through the sales funnel using emails or social media to offer content, promotions and personal touch points. But sometimes we give short shrift to continuing this process once someone becomes a customer.
The Harvard Business School found that "increasing customer retention rates by 5% increases profits by 25% to 95%."
The type of business you operate will determine how much time should be devoted to nurturing customer relationships versus lead generation and finding new clients, whether your business is primarily transactional or if you enjoy high repeat customers and recurring revenue. The marketing nurture life cycle highlights the various stages at which email programs or social campaigns may be used for engagement. Here we'll focus on engaging and retaining customers.
There are many ways to boost your engagement with customers and increase opportunities for cross-selling, up-selling, references, loyalty and renewals. Here are some key ideas to integrate email campaign tactics into your company's customer relationship nurture process.
1) Customer Onboarding
Welcome new clients and set expectations for interactions.
Send a

"

welcome to the family

"

email as well as a reach out from the account manager or sales rep. Include contact info and highlights about your key services and benefits.

Prepare touch point emails that allow clients to learn about the product or service they purchased. Include product instructions, how to get support and ways to engage/learn from other customers.

If you offer complementary products or services, begin to make suggestions to start the cross-sell or up-sell conversation.
2) Satisfaction Or Product Improvement Surveys
Talk about what's coming down the pike.
People love to be heard and listened to, so prepare a short survey to get their input.

How did they experience the sales cycle? What would make it easier?
How do they like the product? What suggestions or improvements do they have?
Keep it brief – under 10 questions and less than five minutes. Make sure you tabulate your data because it will be useful in many ways.
3) Loyalty And Customer Referral Programs
Get them to be your spokesperson.
Prospects love to hear from customers. Ask your key clients if they will allow you to use their name and a quote in your marketing.

Offer to let them write/participate in a blog, article or case study on your behalf.

Start a refer-a-friend program. Add this to your customer emails or newsletters and incent them with discounts/promotions or pure awards/gifts, depending on your product/price point.
4) Periodic Announcements/News/Product Updates
Keep your customers fully informed.
Use customer newsletters to provide periodic updates about your company and its products or services. For example, has your company reached a pivotal milestone?

Are you launching a new or updated product? How will it affect them? Did current clients help shape the new release?

Highlight upgrade options and promotional discounts just for them.

Provide pre-renewal communications to remove any obstacles at renewal time or with the process.
Direct Marketing News found that "engagement/relationship strength has 12 times more influence on retention and repeat purchases than satisfaction."
Overall, by deploying simple touch points through email, social, direct mail or in-person, your customers will feel like they are important and valued, and it will keep them engaged with your company.
Learn more about effective lead management to increase customer retention by downloading this case study.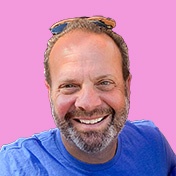 Mike Lieberman, CEO and Chief Revenue Scientist
Mike is the CEO and Chief Revenue Scientist at Square 2. He is passionate about helping people turn their ordinary businesses into businesses people talk about. For more than 25 years, Mike has been working hand-in-hand with CEOs and marketing and sales executives to help them create strategic revenue growth plans, compelling marketing strategies and remarkable sales processes that shorten the sales cycle and increase close rates.