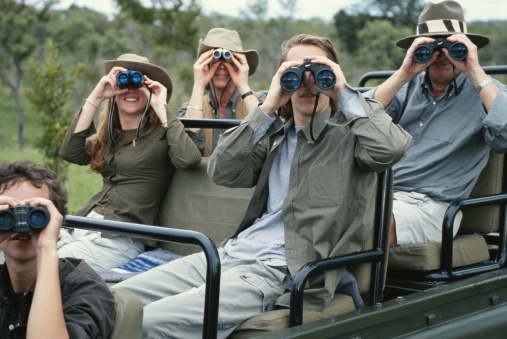 The Data Is In: Companies With Active Blogs Get More Leads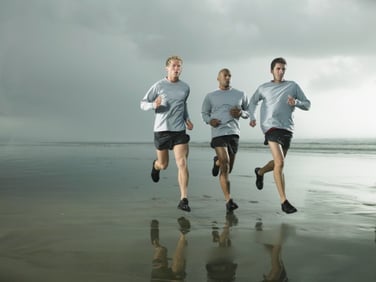 At Square 2 Marketing, we blog every single business day. Just yesterday, one of our blog subscribers emailed me with a request to talk to them about an inbound marketing program for their business. Don't you love it when a good plan comes together? Yes, we got a sales-ready lead, which turned into a legitimate sales opportunity, directly from our blog. You can have that too.
But it's not as simple as it sounds. We've been blogging, and cultivating and nurturing more than 5,000 blog subscribers, for years. We're actively tracking the performance of our blog, blog articles, subscribers' behavior and rankings for keywords as a result of our blog. You need to take the same data-driven approach to your blog.
Here are 10 inbound blog metrics that you should be tracking weekly.
1. Blog Subscribers
You need to blog to help your website pages rank and to become a thought leader to your targeted prospects, but if you don't have any subscribers, no one is reading your blog. That's bad.
We see a lot of programs, run by other agencies, where the client has been blogging but they have few or no subscribers. You need to make sure that your inbound marketing program includes blog subscriber acquisition tactics, and that you track the number of blog subscribers. You should be able to add at least 100 new subscribers each month.
The number you're tracking is blog subscribers (RSS or email subscribers) this month vs. last month. Eventually, you might want to look at subscribers for a month this year vs. the same month last year and vs. a rolling three-month average. All three of these time frames give you a good picture of how well you're growing this important lead-nurturing technique.
2. Blog Views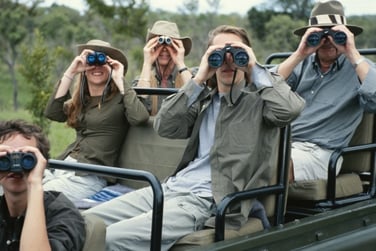 Again, if you're writing these blog articles, you want to make sure people are reading the blog, and not just subscribing to it and ignoring the notifications. Tracking the number of views gives you an idea of how well your content connects with your subscribers. If no one is reading what you're writing, you need to write about something different.
Data about blog views should be looked at the same way as data about blog subscribers: this month's views vs. last month's views, this month's views vs. views from the same month last year and this month's views vs. a rolling three-month average. This will give you a good idea as to how engaged your subscribers are with your content.
Blog-view data also gives you strategic insight that you should be leveraging across your entire content marketing effort. So instead of launching a new 20-page e-book or a new 10-page whitepaper for a topic you think people are interested in, look back across your last 100 articles. Pick the top-viewed articles and turn those into more extensive pieces of content.
This is going to significantly improve your conversion rate on your new long-form content, and you'll be able to better connect long-form content with your short-form blogging content.
3. Weekly Comments On Your Blog
Comments are an interesting metric. With over 5,000 blog subscribers and hundreds of views per day, we still only get a couple of comments a week. So I wouldn't go crazy about not getting any comments – but comments are a good measure of how engaged your readers are with your blog content.
Anytime anyone takes the time to write a comment, make sure you're responding, even if the response is just "Thank you for the comment." This lets other readers know you appreciate the comments, read them and will respond to them. There are many bloggers who never respond or interact with readers. Don't make that mistake.
The more you blog and the more subscribers you have, the more comments you'll probably get. You want to see these numbers going up, but don't freak out if you don't have any comments. Most people prefer to read, as opposed to getting involved.
4. Blog Shares Across All Social Media
Shares of your blog articles on social media are important. Google uses social shares as a signal that the blog has value, and they increase the rank for that specific blog article accordingly. Remember webpages, not websites, rank, so you can write a blog and have that blog article rank on Google.
We've been able to get new blog articles to rank on page one of Google in just a matter of days. To make that happen, social shares are one of the major metrics you need to keep your eye on. Twitter, Facebook and LinkedIn are the major social media sites with the most opportunities to drive social shares, but if you're a B2C brand, Instagram, Snapchat, Pinterest and some of the other sites could provide good social-share juice as well.
5. Performance By Subject
As I mentioned above, you need to keep an eye on the blog articles you write. The number of views, shares, backlinks and comments are going to give you a clear picture of what subject matter is engaging your target prospects and what subject matter is not.
By keeping an eye on the views for everything you write, your content strategy is going to come into focus quickly. More importantly, this focus is not going to be opinion, assumption or guess but data-driven, based on the views for all the historic articles you've written. This is a much better way to drive your content going forward.
Track views of articles over the past 30 days, and over time. Some articles start slowly but then get traction, becoming among your best-performing assets. We have one blog article on our site that's been seen over 30,000 times. That is significant.
6. Performance By Length And Type
Today, blog articles come in all shapes and sizes. You have your standard 600- to 800-word articles, your 2,000-word articles, your original blog articles, your curated blog articles and your video blogs. You have professionally written articles and locally (company written) articles.
It's important to track the performance of different types of articles so you see which types work best. As I mention below, there are very few best practices in terms of what configuration works best for you. While we can create a blog article that is SEO optimized, socially optimized and perfectly written, the true measure of performance is the response of the potential prospect. You want to test a variety of blog formats and adjust your program accordingly.
7. Backlinks On Blog Articles
When people like your articles, they link back to your articles from their blogs or other website pages. This is another important signal to Google that your articles are valuable. In fact, we think backlinks are one major metric that will help your site pages rank much more highly for the keywords you're focusing on.
Sometimes backlinks need a little nurturing. For example, we were recently quoted on huffingtonpost.com, and our webpage was listed but not hyperlinked back to our site. This is technically not a backlink. We had to reach out to the site manager and request it be turned into an active hyperlink; we're still waiting to hear back. Stay diligent and monitor your brand, keywords and website pages for backlink opportunities.
Most marketing automation tools make it easy to track site-wide backlinks, so that's one metric you should be working toward improving month over month. You can also look at blog-specific backlinks and continue to focus more effort on articles that drive more backlinks.
8. Conversion Rate On CTAs In Blogs
If you're crafting your blogs properly, you know that every blog should have a CTA button in it somewhere. This ensures that blog articles drive leads too. You're going to want to track the conversion rate for the CTAs in your blogs, making sure that your CTAs are always in context to the blog content. This will help your CTA conversion rates improve.
Data on our blog shows that for articles with more than 1,000 views, the click-through rates vary from a low of 0.34% to a high of 6.04%. If you average that out, you're looking at about a click-through rate of around 3%. I'm sure that could be better, but that does give you some idea of what you should be looking for from average performance around blog conversions.
However, we also have blog articles that have conversion rates of around 50% with view numbers in the hundreds. It should be your goal to create blog articles that convert around 20%. Working toward a goal like that is certainly going to help your inbound marketing program over-perform against expectations.
9. Leads Generated From Blog Articles
Marketing has only one mission – to generate leads. So all your inbound marketing tactics need to be designed to generate leads. Blogs are no exception. Keep track of the new contacts and returning contacts who convert on the blog CTAs and make sure they turn into active leads.
Keep tabs on these leads via your CRM system and make sure the lead quality is there. Make sure your sales team is following up on the leads and keep an eye on the status of the leads. You want high-quality leads that quickly flow through the sales process.
10. Actual Customers From Blog Articles
You know leads are not the ultimate end game: Revenue from new clients is the final outcome we're all looking for. After you start tracking the leads, start closing the loop and making sure those leads turn into new customers and new revenue.
Again, an integrated CRM system should make this easy, but in the short term, follow up with sales and get updates on the status of leads from your blog articles. As I mentioned, we have an active, sales-ready opportunity that's getting paperwork from us, but we still need to get them to say "yes" before we get to celebrate the fact that our blog brought us another new client.
This might sound like a lot of metrics for just your blog, but it points to the fact that marketing today is a scientific effort and data should be driving most, if not all, of your decisions. If you're looking for your marketing to produce results, then you need to start thinking about marketing as a measurable activity.
Plus, what gets measured gets done, and the more you track these numbers, the more performance will improve week over week and month over month. Consider assigning the task of monitoring these numbers to a single individual or team of individuals. Ask them to report on these numbers and focus their energies on making these numbers go up. Before you know it, you'll be getting leads, and new customers, from your blog.
Square 2 Marketing – Inbound Results Start With ME!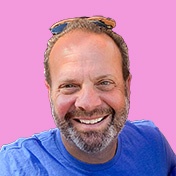 Mike Lieberman, CEO and Chief Revenue Scientist
Mike is the CEO and Chief Revenue Scientist at Square 2. He is passionate about helping people turn their ordinary businesses into businesses people talk about. For more than 25 years, Mike has been working hand-in-hand with CEOs and marketing and sales executives to help them create strategic revenue growth plans, compelling marketing strategies and remarkable sales processes that shorten the sales cycle and increase close rates.