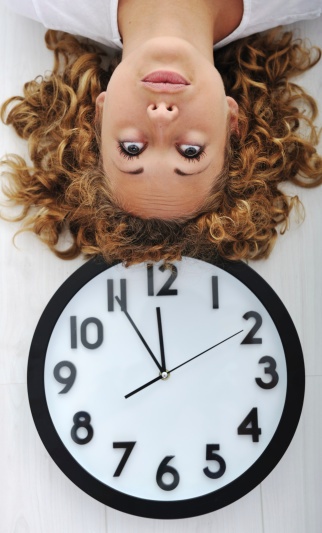 Time is NOT on your side when it comes to inbound marketing.
Time is your enemy.
If you don't plan accordingly, you're going to be disappointed in the results.
What I mean by that is: Inbound takes time. You have to plan for the time it takes to create a compelling inbound marketing strategy, build your inbound website, develop all of the content necessary to attract your prospects and turn visitors into leads.
This is going to take months, not days or weeks. If October is your busiest month and you're just getting started now, I have bad news for you: You won't be ready in time for your busy month. Think ahead next time and plan properly so you don't miss important seasonal milestones.
Here's why time is such an important factor for inbound marketing strategies:
Your Inbound Marketing Agency Can't Travel Through Time
When I was the VP of marketing, we used to do this all the time: take longer than expected to get our work done and then demand that the printer or production company deal with it. (Just hit our deadlines – I don't care if we took longer than expected!)
This doesn't work for inbound. We can't travel through time, bend time or manipulate it in any way. It takes six weeks to create an inbound strategy that drives leads. It takes a few months to build a website that attracts visitors and converts them into leads. It takes about a month to create the content you need to drive a continuous stream of leads into your sales process. There are no shortcuts.
Today is the first of September. Don't expect any measurable results until March, at the earliest. And if you want your inbound Marketing Machine up and running by March, you better get started today. In fact, if you're expecting any impact from any inbound effort in 2016, you should be starting this month or next, at the very latest.
Skipping Important Steps Impacts Results Negatively
You can't have a baby in less than nine months, no matter what you do. The same concept applies to inbound. If we skip steps, which we've done before, the results are impacted. In some cases, they're impacted quite dramatically. This isn't a guess or a theory – it's a fact. Skip steps at your own risk.
Didn't upgrade your website? You might not drive the traffic you were expecting because the on-site SEO is outdated or wrong. Didn't create enough content? You might find that the people landing on your website are leaving without converting into leads. Didn't spend time working on messaging or remarkables? Now your company looks and sounds like all of your competitors, and your prospects don't know why to visit your website or start a conversation with your company.
All of the tactics in a well-designed inbound program must be surgically threaded together and intertwined in such a way that each tactic functions perfectly with all the others. Pull one or more out, and risk subpar program performance. Again, this is not a theory. It has been proven time and time again in actual client engagements.
Inbound Works Over Time
Once you get all the pieces of an inbound program in play, it takes time for them to gain traction. Every day, your site is getting found, people are sharing your content on social media, influencers are hearing about your company, emails are going out to customers and prospects, your website pages are getting ranked and those pages are being optimized for conversion.
There is a definite multiplier effect with inbound. The longer all of these tactics execute, the better the results. Think about the numbers. Let's say you start with 500 visitors a month, 5 leads a month, 2,000 email addresses, 50 blog subscribers and a social reach totaling 200 people. If we applied a modest projected increase of just 15% a month, you'd more than double each of these key metrics in just six months.
Website traffic would be over 1,000 visitors a month. You'd have over 4,000 email addresses, 100 blog subscribers and a social reach of over 400 people. Plus, leads would double to 10 a month. Keep this going. At the 12-month mark, everything would more than double again, with 2,300 visitors a month – a 400% improvement from where you started. Email addresses would be up over 4,000 and you'd be connected to almost 900 people on social media. Best news of all, monthly leads generated would improve from 5 to 23 per month, each and every month.
There's more. Inbound never sleeps and never stops. As long as you continue the programs, including the ongoing optimization and content pieces, you can expect even better results in year two. If we projected the same modest growth over the second 12 months, you'd be looking at the following numbers: around 12,000 visitors to your website and 124 leads generated from the program per month.
Both of these numbers represent dramatic improvements, and while it may take two years, there are no other methodologies that can deliver these sustainable, predictable and repeatable results.
Start Today Tip – I've been writing for Inbound Unwound for the past four years, and this is the shortest Start Today Tip in the history of the blog. It's simple: Start your inbound program today. The longer you wait to begin, the longer you'll wait for results. The sooner you begin, the sooner you'll reap the rewards that inbound delivers.
Square 2 Marketing – Leading The Reality Marketing, Inbound Marketing And Inbound Sales Revolutions!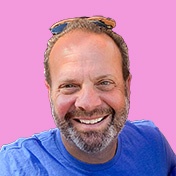 Mike Lieberman, CEO and Chief Revenue Scientist
Mike is the CEO and Chief Revenue Scientist at Square 2. He is passionate about helping people turn their ordinary businesses into businesses people talk about. For more than 25 years, Mike has been working hand-in-hand with CEOs and marketing and sales executives to help them create strategic revenue growth plans, compelling marketing strategies and remarkable sales processes that shorten the sales cycle and increase close rates.