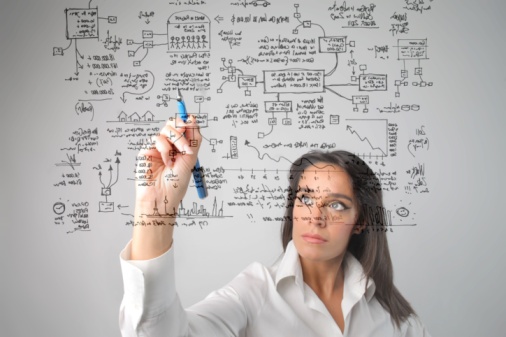 Existing Customers Are An Often Neglected Source Of Inbound Marketing Revenue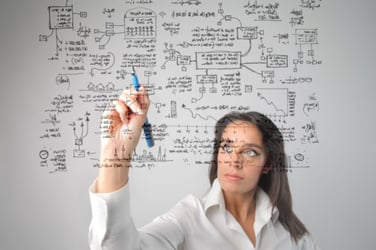 I know, you need more new leads – leads who are ready to buy today, leads who represent your best customers, leads who require no work to close. It's the rallying cry for all of our clients, and we're going to deliver. But, when you look closely, it's not really new leads you need. It's revenue.
If we're going to be smart about our marketing efforts, let's not overlook the low-hanging fruit. You already have the perfect set of prospects, ones who know, like and trust you. They are your existing customers or clients.
When I ask our clients how many of their customers buy everything the business offers, the answer is almost always a very small percentage. If you want quick revenue, divert some of your marketing time and money to these three customer campaigns that are guaranteed to generate revenue.
Campaign 1 – Cross-Targeted Service/Product
Your customers are focused on their own businesses. They don't have time to get to know everything you do. So, you have to remind them. Since they already enjoy working with you, this effort isn't the same as convincing people who don't know you (prospects) that you're the right choice for them.
First, segment your customers by product or service. The last thing you want to do is market something to a customer who already uses or buys it. That just looks like you don't know what you're doing. Once you have the segmentation down, select the best product or service extension for that segmented set of customers. Don't try to be everything to everyone.
Then build out a series of three stories about similar customers who bought the appropriate new product or service and the value this produced. Remember to make the customer the hero of the story, and make sure that each of these stories is presented in a format that allows your customers to quickly see how the product or service would benefit them.
Deliver the series via emails. Give each of the three emails a link that sends your customer to a personalized landing page with even more valuable information. In essence, start the story in the email and continue it on your website. Offer them additional educational information on that landing page so you see who is engaged and connected to your story and who is not. Over time, this approach is sure to drive some additional revenue, without bothering your customers with invasive, salesy marketing.
Campaign 2 – Special Offer/Event/Preview
Customers love feeling special. They want to feel like working with you and your company gives them special privileges, special access, unique offers and more. In this article from Forbes, you can read about how Zappos helps its customers feel special so they buy more products.
Create a special experience for your customers, but do it with revenue generation in mind. This might include a VIP club that gives them exclusive privileges. Just make sure entry into the VIP club comes with increased revenue or the purchase of certain products.
Preview programs that allow customers to get in early with special pricing or advanced access, enabling them to try products or services before the rest of the public gets access.
Since your goal continues to be education, advice and consultation, try offering private educational programs to clients who purchase additional products or services. This can take the form of live workshops in their local markets, or if you have a national or international customer base, implement the private workshops in webinar or webcast formats.
With each of these ideas, you're upgrading the experience your customers have with your company, making your company more remarkable than your competition and fueling your own inbound marketing. It's highly likely that these types of offers become word of mouth viable for all your clients. Inbound marketing at its best, right here.
Campaign 3 – Asking For Their Opinion
Your customers love sharing their opinion, but you probably never ask them for it. So, take your segmented list from the first campaign idea and create a survey designed around the new products or service extensions you want to promote. Instead of sending a promotional email, ask them for their feedback.
If they were unaware of your offering, now they're aware and you're asking for their feedback. If they were aware but had concerns, you're asking them to share with you so you can address them. Both are very powerful from a service perspective, and both give you the opportunity to talk to customers about the products or services they're not currently buying.
Try this campaign approach. Send a single email with basic intro copy and a question: Why haven't you purchased this from us? Give the readers three to five possible answers as links in the email and direct them to individual landing pages for each of the answers. You're creating a very personal experience and collecting some marketing research at the same time.
Once they land on the page, you should be able to address any concerns they might have and move them down through the funnel with additional offers, including some of the special perks we discussed above. With very little effort, you might just find the revenue you need to move from missing your goals to exceeding them, and all without any new leads.
By creating a marketing engagement that allows the team to respond and react to data, address business goals and focus on revenue-generating marketing, we've found that Agile marketing provides the framework to quickly switch from prospect marketing to customer marketing when our clients need quick revenue wins like the ones described above.
Start Today Tip – You can't do any of the above if your customer list isn't segmented properly. This usually requires some type of CRM system, so if you have it, great. If you don't, your first assignment is to look at how a CRM system might help you hit your revenue goals. In today's sales and marketing environment, it's probably a NEED-to-have and no longer a NICE-to-have. Once you have the customer base segmented, select one of the campaign ideas above and give it a try. Continue to include customer marketing initiatives at least once a quarter to make sure you're taking advantage of any low-hanging revenue opportunities.
Square 2 Marketing – Inbound Results Start With ME!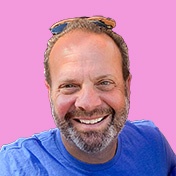 Mike Lieberman, CEO and Chief Revenue Scientist
Mike is the CEO and Chief Revenue Scientist at Square 2. He is passionate about helping people turn their ordinary businesses into businesses people talk about. For more than 25 years, Mike has been working hand-in-hand with CEOs and marketing and sales executives to help them create strategic revenue growth plans, compelling marketing strategies and remarkable sales processes that shorten the sales cycle and increase close rates.