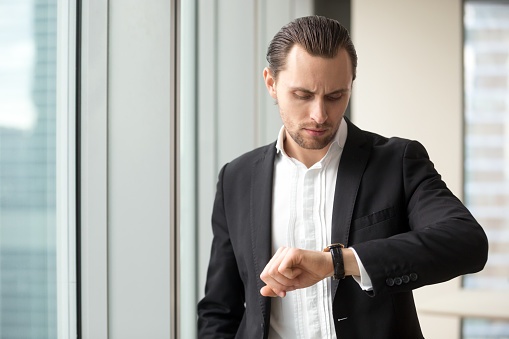 The Sooner You Get Started, The Sooner You'll See Inbound Marketing Results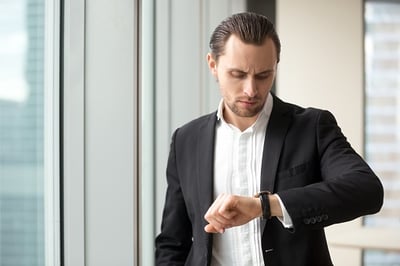 Almost everyone who hires us wants leads and they want them immediately. However, it's amazing to me how many people also take their time deciding when to get started with us.
To all of you considering getting started with us or any inbound marketing agency but want to wait until next week, next month or next quarter, you're delaying your ability to hit your goals.
The sooner you start, the sooner you'll start to see leads. Even when we do a Lead Liftoff™ Program (how we start driving leads from day one), the ultimate goal is to build a repeatable, scalable and predictable demand generation and revenue acceleration machine. The sooner you start, the sooner you'll see results. Waiting is only hurting your own ability to establish your marketing rock star status within your company.
Here are seven reasons why waiting to get started is going to hurt your chances to succeed.
1) The Getting-To-Know-You Period
Every solid and productive relationship starts with a getting-to-know-you period. Think about your best professional or personal relationships. Some of them probably started in a rocky way, while others were smooth sailing right from the start and you just connected. The same is true with agencies. We need to get to know you and you need to get to know us.
We actually work hard to create the experiences, ask the right questions and confirm how you want to work with us so we expedite the getting-to-know-you period. We create guidelines and working relationship documents that outline how you want to collaborate with us, how you want us to share work with you and how much freedom you're willing to send our way. Of course, we're happy to let you know what type of arrangement produces the best results, but we also know you have your styles and we want to co-create the perfect and most productive relationship.
2) The Strategy Work That Drives 5X The Results
Everyone wants results. No one wants to work on strategy, messaging, stories, differentiation and solid configuration recommendations for the vast array of inbound tactics you'll need to get to your goals. But if you get started early, we'll have the time to do the heavy lifting that historically produces almost five times the baseline results with clients. When we just jump in and ignore strategy, you can expect much lower results. When we do the hard work associated with inbound marketing planning that most people don't want to do, clients get a dramatic lift.
This work doesn't just pay off in the early parts of the engagement. This work pays off month over month. Here's why: When we have a plan that's built on solid strategic thinking, the team executes in a faster, more efficient way. We don't have to stop prior to each tactic to discuss strategy, goals and the approach because we already know it. We don't have to onboard a new writer when it's time to write your first e-book because the writer has been working with you for a few months and already knows about you and your business.
3) The Inevitable Seasonality
Ask a CEO or VP of marketing if they have any seasonality in their business and they're likely to say "no." However, based on our review of over 100 B2B programs, we see seasonality during the summer and at the end of the year in almost every single example. If you wait to start your program in July or August, you can expect to now spend a few months working on strategy while your competitors are taking advantage of a busy time.
When you're thinking about when to get started, back up about 120 days from when you want everything up and running — that should be your kick-off date. For most of you, that period has probably passed. If September is historically a good month for you, you might still have a chance to get a new marketing and new sales process up and running by then if you start now. Wait a few more weeks and you might just miss a key window.
Here's another way to think about it. I had a pre-revenue software client say they wanted to be at $500,000 in revenue by next June, but they've been waiting to get started for weeks. Guess what? You won't be at that mark. Start rethinking your goals because you waited to get started. Waiting is the worst possible move when it comes to companies with aggressive goals. Don't make that mistake.
4) You Can't Have A Baby In Less Than 9 Months
No matter what you do, no matter how loud you yell or how much money you spend, you can't have a baby in less than nine months. The same is going to be true here. A certain amount of foundational work must be done to get you ready to drive leads, new customers and revenue. There's a chance you have that foundation in place and a bigger investment does allow us to move more quickly, but that work has to be done in almost every situation.
5) Go Slow To Go Faster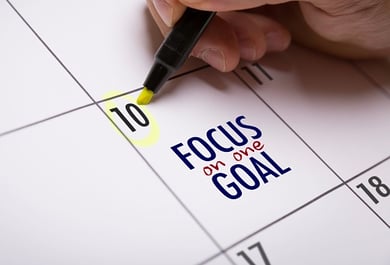 You don't want to see a trickle; you want to see a torrent. We know. In most cases, the better you plan, strategize and get prepped, the faster you can run when it comes to tactics like websites, blogging, content, social, email, PPC, search, influencer outreach and more.
But you have to quickly start that initial work required to see results from the tactics and you have to get through it to see the kind of results you're probably expecting.
As I mentioned earlier, if everyone is on the same page, people fly. If everyone has to stop and ask questions, if a huddle is required before every tactic starts, if you need to reset goals and expectations every week, then executing is going to grind along and produce what a lot of clients refer to as "random acts of marketing." Instead of working from an agreed-to playbook, they'll do anything they think might work simply to move the needle. That's not good, not efficient and not structured enough to run an optimization effort on an inbound program.
6) You Need Data To Make Smart Marketing And Sales Optimization Decisions
I've written a number of articles on the difference between running your marketing and sales with gut vs. data, and I think this has a big impact on why you want to get started now. In short, the more data you have, the better your decision-making. The data-driven decision-making is going to outperform the gut decision-making every single time.
Yes, we can look at the current data you have now, but in almost every case that data is incomplete or it doesn't represent a complete inbound program. By getting started immediately, we can start to normalize your data, create baselines for both marketing and sales performance, and then quickly show you how the strategy and tactics will move the needle in a very specific and quantitative way.
7) Practice Makes Perfect – The Rhythms Of An Inbound Marketing Program
You know when you do something new it feels uncomfortable. The more times you do it (and when you have a coach, advisor or expert to help), the more you create good rhythms, rituals and habits. This helps you to see much better results. Think dieting, think golf, think leadership and think time management. It takes time to change bad habits into good habits, it takes time to hit your groove and it takes time to turn new practices into comfortable rituals.
Once you get into your rhythms, you start to accelerate results and impact your ability to generate leads, new sales opportunities, new customers and revenue growth.
No matter how you slice it, waiting is going to impact almost every aspect of your program, including your relationship with your inbound marketing agency. If you think waiting a month is going to save a month of retainers and then you'll pressure your agency to hustle and get you going faster, you're miscalculating any solid agency's response to that and might find yourself without an agency.
Don't pressure your agency into doing work faster or skipping recommended steps that it typically executes. Remember, this is about results, right? You want results and your agency knows how to get them for you. Once you start telling the agency what to do, how to do it and how long to take, any business outcomes are going to be on you and not the agency. We see this all the time and we've fired clients for behaving like this. Start early, give us the time we need to set you up for success and then let us run with the ball. The result will be the exact number of leads, new sales opportunities, new customers and revenue you need to exceed your revenue goals.
Square 2 Marketing – Innovating Marketing And Sales To Match Today's Buyer Behavior!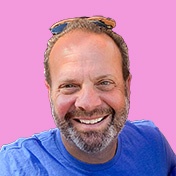 Mike Lieberman, CEO and Chief Revenue Scientist
Mike is the CEO and Chief Revenue Scientist at Square 2. He is passionate about helping people turn their ordinary businesses into businesses people talk about. For more than 25 years, Mike has been working hand-in-hand with CEOs and marketing and sales executives to help them create strategic revenue growth plans, compelling marketing strategies and remarkable sales processes that shorten the sales cycle and increase close rates.