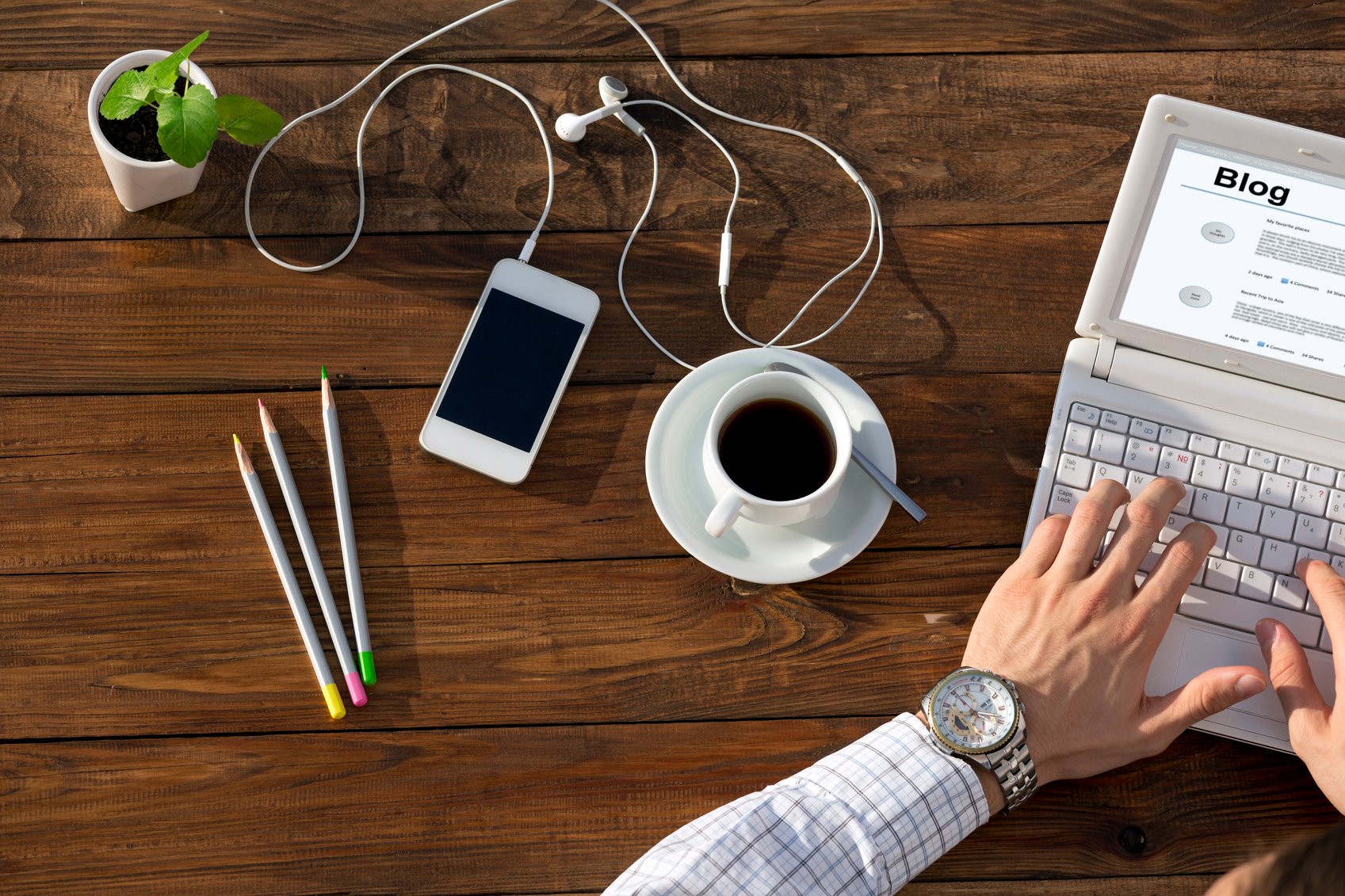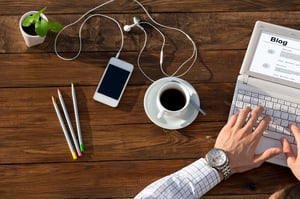 We all know that online marketing is growing. Most companies have already caught on by creating websites and making their online presence known. However, many companies are missing out on important opportunities and advantages because they do not blog.
Blogging, or "weblogging," is the art of updating a webpage regularly with content written in a conversational tone. While less formal that most business communications, it is no less important to the effectiveness of your business's online marketing strategy. Read on to learn about the top five benefits of blogging for business.
1. Build Relationships
Unlike formal business writing, blog writing is conversational, inviting, and often fun. Readers engage on a different level; instead of putting up their guards against your sales wiles, they are interested in the topics you're discussing and, in many cases, they're able to join in through the comments section. You can leverage this by using your blog to incite discussions amongst readers and with you. This back-and-forth will allow you to gain insight into your target audience's needs and desires while depicting you as a reliable, responsive organization with great customer service. In this way, you can build a strong relationship with your customers that can continue offline.
2. Being Transparent
Do you want your organization to be seen as transparent by your customers, target audiences, and even your critics? One of the best ways of doing this is to answer the questions that are being asked by those in your industry. Blogging gives you the opportunity to answer these in long form, explaining and expanding whatever areas you need to illustrate your point. Answering these questions will demonstrate to your customers that you know what you're talking about and that you have nothing to hide. You can directly tackle issues and questions, unlike your competitors who may try to talk around issues without directly addressing them.
3. Improve SEO
Search engine optimization (SEO) attracts the right people to your website to generate sales leads. Search engines will find your website first when you have a blog where content is constantly being updated. You will stay relevant and at the top of the search engine results by discussing those key words that your customers and target audiences are looking for. Potential customers will find your site first, increasing the likelihood that they will contact you for more information.
4. Forces You to Research
While you are knowledgeable about and engaged in your industry, there is always more to learn. By blogging for business regularly, you are forced to research topics that are relevant to your business and industry, meaning that you are constantly updating your knowledge base. Your customers will then see that you know what you're talking about and that you strive to stay relevant. While your competition hunkers down with prehistoric business practices, your organization will be blogging and staying ahead of the curve.
5. Become the Leading Expert in Your Industry–Even for the Competition
When it's your competition's turn to do their research on topics relevant to your industry, you want to make sure that your blog comes up first when they search for key terms (see benefit #3). You will become known by customers, competitors, and industry members alike as an expert and leader. Your knowledge will be impressive as others seek information from you. Just look at the many successful people who have used blogging to become experts in their industry. While it is impressive, it is by no means difficult for you to imitate their success. You will have the opportunity to influence the discussion when your voice is the most heard.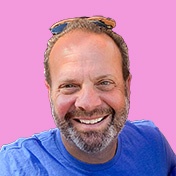 Mike Lieberman, CEO and Chief Revenue Scientist
Mike is the CEO and Chief Revenue Scientist at Square 2. He is passionate about helping people turn their ordinary businesses into businesses people talk about. For more than 25 years, Mike has been working hand-in-hand with CEOs and marketing and sales executives to help them create strategic revenue growth plans, compelling marketing strategies and remarkable sales processes that shorten the sales cycle and increase close rates.