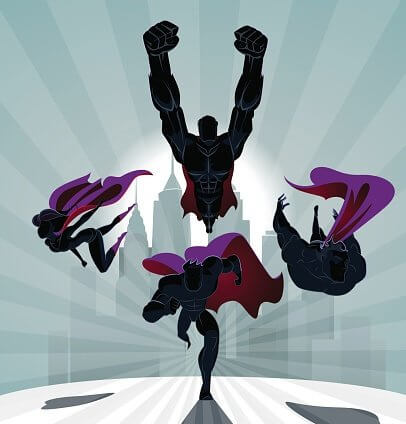 Marketers Have Been Granted Superpowers
As a marketing scientist, I'm attracted to the data associated with inbound marketing and Agile marketing. As Agile inbound marketers, we've been able to attach numbers to each marketing tactic. We see in real time what's working and what might be underperforming. We spring into action when tactics slip and we're able to impact monthly performance even before the month is over. When done right and applied responsibly, this is a superpower.
But with power comes great responsibility. How do you leverage this power for good and not evil? How do you share this power with others? How do you make sure that you use your newly found superpowers to help businesses all over the world thrive well beyond their own expectations? Perhaps more importantly, how do you make sure that those who don't understand your powers aren't intimidated, or worse, afraid of your new abilities?
The best way is to demonstrate your powers and prove that you mean only to help the people of earth spend their hard-earned marketing dollars wisely, help them get the most for what they invest in marketing and let them see that there is a new way to think when it comes to marketing and sales.
So, now the question becomes: What are the most important numbers inbound marketing superheroes should be looking at on a regular basis?
At Square 2 Marketing, we have access to a very enthusiastic set of marketing superheroes, so we surveyed some of our team here, and the result is this collection of the top 20 most important and valuable metrics you should be watching in your inbound marketing program.
The Most Valuable Inbound Marketing Metrics
1. Website Visitors
Forget about unique or returning. It doesn't matter. But, by keeping track of the number of visitors stopping by your website, you get an excellent idea of how well your business is getting found when people are searching for the kind of stuff you do. You should be able to produce a month-over-month improvement of around 10%.
2. Conversion Rate
Your site-wide conversion rate gives you an overall perspective on how well your inbound marketing is turning visitors into leads. Most sites convert at a rate of between 1% and 3%, but we've had sites top out at a site-wide conversion rate of almost 9%.
3. Leads
This is the lifeblood of any and all inbound programs. The people who tell you they're interested in your business are considered leads. They might not be ready to buy today, but they're real leads. You should be able to increase the leads generated by 10% to 20% per month. Of course, a ton of factors impact lead gen, including the season.
4. Sales Opportunities
While all leads are good, sales opportunities are better. These are the people at the bottom of the funnel, the people who want to talk about buying today. Keep track of these people because they're an indicator of how well your inbound is moving prospects through the funnel.
5. Social Reach
This is quite simply the number of people who are following you on Facebook, LinkedIn, Twitter, Google+ and all of your other social media sites. The more people you're connected with, the easier it is to get your content out there and drive people to your site
6. Close Rate
If you can't turn your sales ops into revenue, you can't close. So, while this is more of an inbound sales metric, it's an important one to measure and track religiously.
7. Landing Page Conversion Rate
If you're doing inbound correctly, you probably have 50 or 60 landing pages. These should beconverting visitors into leadsat a clip of 30% or so. Top landing pages have the potential to convert at 60%.
8. Average Time On Site
It's not one of my go-to inbound marketing metrics, but it is an indicator of how well your site and content are engaging your prospects. It's also one of Google's key metrics to decide whether your site is worth ranking.
9. Visitors By Source
You know how many people are coming to your site, but you need to know how they're getting there. Make sure you know how many are coming from organic, from social, from referral sites, from email marketing and from direct.
10. Leads By Source
The same thinking applies to leads. You need to know where your leads are coming from and then make adjustments accordingly. If you're getting leads from organic search but not social media, you should make changes to your social content strategy to punch up those numbers.
11. Blog Subscribers
You invest a lot of time and money into blogging, and this helps with search. But, even beyond that, the more people you have subscribing to and reading your blog, the more people you have hearing your story. Make sure this number is going up every single day.
12. Blog Views
The number of views each blog article generates gives you direct feedback on which types of content your prospects want to read. Start using this data to dictate your blog's editorial calendar.
13. Inbound Links
The more links you get back to your site from highly respected sites, the higher your site is going to rank. You want other people talking about your company, your site and your content. Inbound links measure your effectiveness in getting others to talk about you.
14. Social Shares
Another measure of how well your readers liked your content is how many times they shared it. Track shares on Twitter, Facebook, LinkedIn and Google+.
15. Email Open Rates
As we mentioned, most of the people you're marketing to are NOT ready to buy today, so email marketing and lead-nurturing emails are critical. Make sure that your subject lines are compelling enough to get people to open and read your emails.
16. Email Click-Through Rates
More important, the content in your emails needs to be compelling enough to get these people back on your website. If they're not clicking through from email to web page, you need to crank up the content.
17. Net New Email Subscribers
All week long, new people are subscribing to get your regular email content, but you also have people who are opting out or whose email addresses have degraded and become undeliverable. This means you want to manage your "net new" number to be positive week in and week out.
18. CTA Conversion Rates
Another factor that's contributing to people becoming leads is the effectiveness of your CTA buttons. Some may be converting at higher rates than others. You need to be aware of the ones that are underperforming so that those can be redesigned and redeployed.
19. Keyword Rankings
You're working hard to get found and drive visitors to your site, but you need to know which keywords you're ranking for, as well as which ones youto rank for that are still not delivering. We track this weekly and make sure that our content is aligned perfectly with the keywords we want to rank for.
20. Competitive Metrics
It's always good to know where your top competitors are and what they're doing. Where they rank, how they rank, what they're writing about and the content they're publishing is very important. Try to use tools to keep a focused eye on each of your top competitors.
How To Become An Inbound Marketing Superhero Using Metrics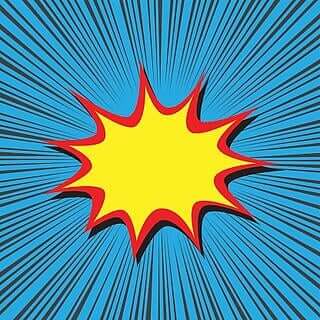 You can be a marketing superhero too. Make sure you have the tools you need to get these numbers on a regular basis. HubSpot, Google Analytics and other analytical tools make it easy to see how your programs are performing. Try to work the review of the metrics into your day. The more you look at the numbers, the easier it is to find ways to respond and improve their performance. Your smartphone is one of the ways access becomes much easier. Make sure you have access right from your mobile device and then get in the habit of checking at least once a day.
If you focus on the big numbers like website visitors, conversions and leads every single day, I promise you'll start responding with action items and you'll see these numbers going up month over month.
Here's a final secret that only true marketing superheroes know. The key is making enough improvements every single month that you see month-over-month improvement. Over time these modest monthly improvements add up to significant growth numbers. You can be looking at 10x improvements in website traffic and 5x to 6x improvements in lead numbers in the first year alone. But extrapolate this growth into year two and year three, and now you're looking at much more dramatic growth — business-changing growth.
Take your first step, get started right now and before you know it you'll feel like you have marketing superpowers too.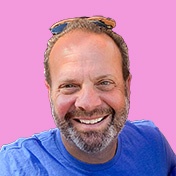 Mike Lieberman, CEO and Chief Revenue Scientist
Mike is the CEO and Chief Revenue Scientist at Square 2. He is passionate about helping people turn their ordinary businesses into businesses people talk about. For more than 25 years, Mike has been working hand-in-hand with CEOs and marketing and sales executives to help them create strategic revenue growth plans, compelling marketing strategies and remarkable sales processes that shorten the sales cycle and increase close rates.