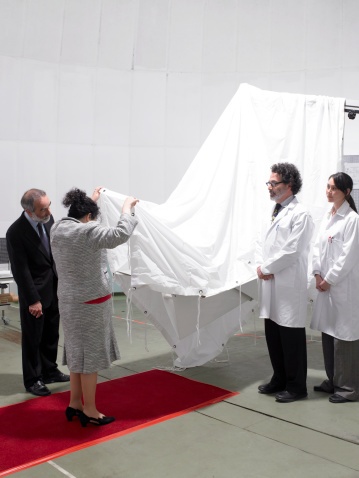 Inbound Marketing Lead Gen Tactics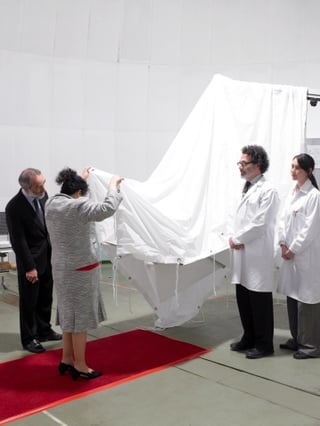 Inbound marketing requires a lot of moving parts. Every day, week and month, there is a number of strategic activities required to increase lead generation. But, with so many tactics in your inbound tool kit, there will obviously be some that work better than others.
Today, for the first time, we unveil the 10 top-performing inbound marketing tactics based on our research and program performance data from the past five years of client engagements.
Inbound Tactic #10: Sales Process Redesign
We talk a lot about marketing, but as we transition to a more holistic, "click-to-close" approach, we have found that many clients struggle to close the leads generated by an inbound marketing program. So, our 10th most successful inbound tactic is the Sales Process Redesign from our inbound sales portfolio.
Today's buyer behavior has changed dramatically. If you don't adjust your sales process to match how your prospects want to buy, you run the risk of losing sales-qualified leads from your marketing effort once they hit your old-school sales process. Instead, consider reworking your sales process to include educational touchpoints, content and co-creation exercises.
Inbound Tactic #9: Creating The Experience
This might not be a full tactic, but it is an application of inbound thinking that has produced major lifts in close rates, shortened sales cycles and increased revenue per new customer for our clients. This concept of the inbound experience is closely related to the 10th tactic discussed above. Many of today's marketing experts talk about the importance of the experience you create for your prospects.
Our mapping of this experience starts with the prospect's very first visit to your website and extends all the way to the paperwork you're giving them to sign. Every single step in their experience with your company is an opportunity for you to deliver what we call a "little wow," differentiating your company and creating a story that your prospects will want to share with other potential customers.
Inbound Tactic #8: Lead Nurturing
From this point out, the difference in performance between tactic #8 and tactic #1 are only slight. In fact, I'd tell you that they're all non-negotiable and MUST be part of your program if you expect any type of performance improvement.
Lead nurturing, specifically, is critical to keeping your business in front of people who have expressed interest in your product or service. Inbound marketing is excellent at garnering top-of-the-funnel leads for your business, but people in this awareness stage are far from ready to buy. Keep your offer-specific lead nurturing simple, and focus on helping prospects move themselves into the bottom of the funnel. Resist the urge to sell anything, as that's a quick way to lose the lead you worked so hard to find.
Inbound Tactic #7: Content Creation
Beyond any doubt, if you want leads from your website, you need to create a steady stream of educational content. Your content has to be creative and engaging, and it has to answer your prospects' questions. In addition, your content must be perfectly aligned with your search engine optimization strategy.
In fact, how well you use keywords and search to drive your content creation directly impacts your ability to get found with the content you create. Today, so much search performance is contingent on the content you create that you can drive organic search results with solid content strategy.
Inbound Tactic #6: Content Publication
It's not enough to just create content. You have to think like a publisher. Publishers are experts at distributing their content, and inbound marketers need this approach, too. This means you have to know where your prospects are spending their time. You must push your content out to them wherever they are, both online and off. Blogs, forums, LinkedIn groups and other websites are all viable outlets for you to publish your content.
They key becomes tracking. All outlets are NOT created equal, and you'll want to know which ones generate the most and best leads.
Inbound Tactic #5: Bottom-Of-The-Funnel Offers
This is definitely one of the most underrated and often overlooked tactics. Most companies who come to us for help start out with the always ineffective "Contact Us," while others try the overrated "Free Demo" or "Start A Trial" bottom-of-the-funnel offer.
These offers are for people who are ready to hire you but still need a few questions answered. They know, like and trust you by now, but they still have to get more information before they make make their final decision.
So, try offers that add value to your prospects. For a financial services firm we work with, we suggested, "Three Portfolio Adjustments You Should Make Today To Get Ready For 2016." For a compliance software company, we went with, "Learn The Top Three Compliance Mistakes Most Companies Are Still Making – Find Out If You're Making Them Too."
Inbound Tactic #4: Blogging
If content gets you leads, blogging gets you found on search engines. That's why this is a top-five tactic for us. We've seen clients with nice organic visitor traffic double that traffic in just a few months by increasing the frequency of blog articles written and posted on their site.
One of the keys is integrating blogging with your overall content strategy so that blogs can be used to promote long-form content. The copy for your blog articles can be curated from the long-form content, and you can directly relate your social media conversation starters to both the long-form piece and the relevant blog articles. This connection contributes to improved performance by a factor of four.
Inbound Tactic #3: Website
At this point, you could make a compelling argument for all of the final three tactics. Obviously, you need a website that ranks on search engines, converts visitors into leads, tells a compelling and emotional story and delivers a remarkable experience for every visitor.
What you might not know about your inbound website is that it's never finished. Today, we deliver a new website to clients every 30 days. You read that correctly. We get clients a new website in 30 days, and then we add to it, upgrade it and optimize its performance every month. This translates to a website continuum approach to their most important marketing asset.
With this methodology, we iterate the site every 30 days based on actual performance data and live prospect feedback. This innovative approach has produced an improvement in lead generation that we've not been able to replicate with any collection of tactics.
Inbound Tactic #2: Optimization
Just like with the website, we've found that other tactics need their own optimization on the same cycle. Content, blogging, social media, influencer marketing, emails, lead nurturing and blogging must all be optimized daily, weekly and monthly to produce the kind of results our clients are expecting.
The process of optimization can be challenging if your team is not configured correctly or if your plan doesn't take agile iteration into consideration. Each month, we're creating a backlog of optimization ideas, prioritizing those ideas with our clients and then executing the tactics with the greatest value and least amount of effort. This approach has almost doubled our ability to produce lead-gen lift for our clients.
Top Inbound Tactic: Strategy And Planning
It goes without saying that we're a strategy-before-tactics shop. With 10 years of client-side experience and three years working with other agencies on their inbound offerings, we have seen that the biggest mistake in inbound today is a lack of strategy and planning.
Companies who contact us because they have performance issues almost always have a weak or non-existent marketing strategy. They're missing basic messaging, they don't have a clear differentiation strategy and their inbound program is only partially connected. The result is under- or non-performance.
If your company is NOT remarkable, it's invisible – no matter how much inbound marketing you're doing. If your inbound tactics DON'T include the right messaging to connect all the tactics, you're going to be disappointed in the results from inbound.
Take the time, spend the money and do the hard work required to create an inbound strategy and plan BEFORE you start working on even the simplest tactics.
Start Today Tip – Take a look at these ten tactics. How are they doing in your program? Are you missing any of them? If so, how hard will it be for you to add them into your program? As we're approaching the end of 2015, now is a great time to look at what you have for 2016. Start planning for the new year with the inbound strategy required to keep all of these inbound tactics tightly integrated and highly orchestrated.
Square 2 Marketing – Leading The Reality Marketing, Inbound Marketing And Inbound Sales Revolutions!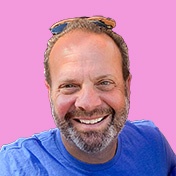 Mike Lieberman, CEO and Chief Revenue Scientist
Mike is the CEO and Chief Revenue Scientist at Square 2. He is passionate about helping people turn their ordinary businesses into businesses people talk about. For more than 25 years, Mike has been working hand-in-hand with CEOs and marketing and sales executives to help them create strategic revenue growth plans, compelling marketing strategies and remarkable sales processes that shorten the sales cycle and increase close rates.