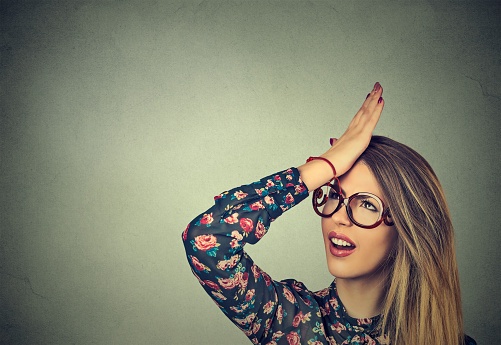 Getting New Customers From Your Website Means You Need These Features On Your Site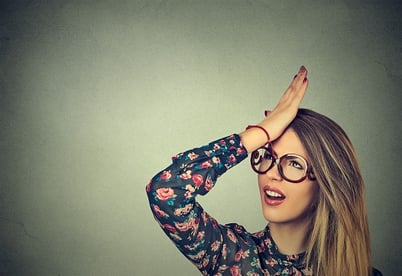 We look at three or four websites a day with prospects who are asking for guidance to help them improve the performance of their marketing. The features outlined in this article are missing 75% of the time, and in the remaining 25% of the time, they're not implemented effectively.
In addition, we've done enough website design projects, website upgrades and website strategy engagements to know that by adding these features, we drive the improvements the client is looking for without having to invest large amounts of money.
That means these features fit our prioritization methodology — what's going to have the biggest impact for the least amount of effort. This also means you can make similar upgrades to your site without having to redo the entire site.
I'm sure for some sites this guidance won't make sense, but for most companies, adding these features to your site is going to help turn visitors into leads and leads into new customers, and that should be the sole mission for your site.
1) An Active Blog
These days a lot of sites have blogs, but are they active? Are they being deployed, updated and used properly? Not usually. Blogging once every couple of months is not frequent enough. Blogging once a month also isn't enough in most situations. How do you feel when you land on a site, check out the blog and see that the most recent article was published a month or two ago? Probably not safe. Remember, marketing should help prospects feel safe.
There is a big difference between blogging every day and blogging once a month. The amount of blogging you need to do has a lot to do with how aggressive your search engine optimization effort is designed to be, how many keywords you want to rank for and how competitive your industry is when it comes to rankings.
But there's another element to active blogging, and that has to do with nurturing leads and moving opportunities through the sales process. Yes, your company blog helps you close deals. If you're writing blog articles based on strategy and not a wing and a prayer, you'll start using your blog to answer prospective client questions. Why? Those questions are gold. They highlight areas your prospects are uncertain about, and if they find a blog article you wrote that answers their questions, they'll feel more emotionally connected to your company and they'll be more likely to choose you over your competitors.
Those same questions come up during the sales process. Now your sales team has access to those blog articles, and they should be forwarding those articles along as content in context to prospective clients' concerns and challenges. When it looks like you're an expert at dealing with their exact issues, you move to the head of the pack.
2) Online Chat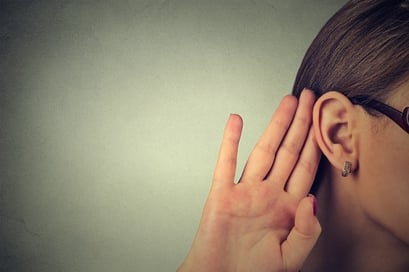 I must admit for years I talked clients out of chat features on their website. But lately the technology and the prospect behavior has shifted to making chat one of the most important new features every site should have on its most-visited pages.
Why the shift? In our testing, the chat feature has produced results. Some people visiting our site would prefer to chat us up, instead of filling out a form or calling our office. In only a few days, we've seen high-quality prospects reaching out to us via the chat feature on our site. We prefer to test new approaches and new tools on our company first before taking these features out to clients. We learn how to make it work on us, so clients don't have to pay us to learn on their engagements. But in the end, we're about results, and when tools produce results, we go all-in.
Next, buyer behavior has evolved. Today, people are more comfortable with chat. In the past, a lot of chat tools either didn't work, or the tools were not properly staffed to get prospects or customers what they needed. Chat had a bad rap. Over the past few years, that's changed, and so has the buyer behavior. As consumers, we're now more comfortable engaging with a company via chat because it's quick, easy and still doesn't require us to speak with another human being.
Finally, the tools have evolved. In the past, chat was clunky to use and even harder to staff on the back end. What good is chat if it doesn't work or no one is on the other end to answer your questions? Today's chat tools are integrated with a lot of other tools like customer service suites and CRM products. It's much easier to integrate chat support into your day-to-day efforts, staff it and connect it to the tools already deployed at your company. The result is a better prospect experience, and that means more new customers.
3) An Action Methodology
This isn't really a feature but rather an approach we take to website page design that produces a much better result, so I wanted to include it. It's also highly different from the way we used to decide on what pages to build and how to design those pages.
Back in the day (three years ago), most sites had similar pages, and they looked like the same pages from your brochures. Product pages, company history pages and services pages had everything you needed to tell visitors about what you did. It was all about you.
Today, there are pages designed to be all about your prospects or your visitors, and those pages are designed, written and built with the action methodology in mind: What do we want a visitor to do on this page? What action do we want them to take when they get here? Do we want them to click on a link and head to another related page? Do we want them to download the offers on this page? What do we want them to feel when they're on this page? These questions help us decide the content and design of the page, and if we do this well, clients end up with highly effective pages that produce the desired results.
The results from page performance can be dramatic. Pages that never received links or conversions because they were originally designed as information pages now become lead-generating pages, qualifying pages and pages that function as entrances to other pages on the site. The improvement in site experience also contributes to an increase in leads, an increase in the quality of leads and more new customers from your website.
4) Value-Oriented Bottom-Of-The-Funnel Offers
This is one of the biggest missing pieces in terms of websites that drive sales conversations and sales opportunities. Not all leads are sales-ready leads. But people who are ready to talk with you need a little push, and "contact us," "speak with a sales rep," "schedule a demo" or even "request a free consultation" is not going to produce a flood of high-quality leads. Most people know that those offers are sales conversations in disguise, and they're not interested. These offers do convert, but better, more value-oriented offers convert at almost a 3X rate.
Some of the best and most highly effective bottom-of-the-funnel conversion offers include these:
No-obligation safety audit in your factory from a company that sells safety products
Free sample pack of food from a home delivery food business
Photo assessment of your concrete floor to see if refinishing would make it look better
Website grade and a handful of recommendations to make your website perform better
Performance audit for your data center to see if your power, cooling and storage configuration could use improvement
All of these offers have something in common: They deliver value for the prospect. While these offers might include some sales-related conversations, prospects were accepting of that to get the rest of the value promised in the call. Adding direct business offers like these to the bottom of your funnel quickly adds sales-ready leads to the revenue generation mix.
5) Clearer, More Concise Home Page Storytelling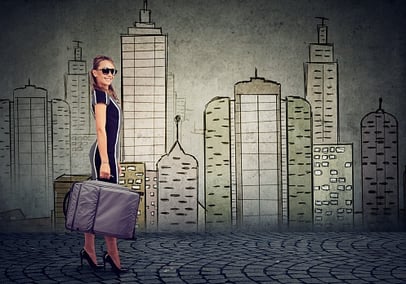 The attention span of the human being is dropping like a rock. It's now eight seconds, according to this article from The New York Times. That's down two seconds from research that Google and Microsoft published a few years ago. What does that mean for your website? It means your home page has eight seconds to get a prospect's attention and bring them further into your site.
This means your message, story and page design have to be rock solid and highly efficient. If I come to your home page and I can't tell exactly what you do, how you do it and that you've done it for other people like me, I'm hitting the back button.
This also means you had better be spending a lot more time and money on getting that story right the first time. You should be investing money in creating a highly disruptive, compelling and emotional message that is deliverable in seconds. But there's more.
The nature of websites today, with those long-strolling pages that work on phones, tablets and laptops, tends to cause people to go overboard with their home pages. They jam five pounds of content into a one-pound page. Just because your page scrolls doesn't mean your story shouldn't be tight and efficiently told. Make sure the story on your home page has a beginning, a middle and an end. Include the contextual offers along the way and make the experience engaging.
6) Video
Speaking of engaging, video must be at the top of your list. Since the beginning of time, researchers have identified that 60% of people are visual learners. This means they'd prefer to watch content than read it. Depending on your persona profile, this probably means you have people who aren't reading your website pages but are simply scrolling through the pictures and pages looking for anything interesting.
You can't tell your story if no one reads it. To balance this, add video. Now people can get your story in both ways, and people who want to watch can consume your story in a way that matches their personal learning style. Video also comes with a host of SEO-related benefits, not to mention that YouTube is now the second-most-popular search engine behind only Google. People are searching for videos, and if you do yours correctly, the videos alone should drive more visitors and leads.
Video assets also have payoffs that go beyond the web. We are adding video at strategic parts of the sales process, including video in sales proposals and using video to shorten the sales cycle by eliminating the need for referrals. The results are dramatic.
By thinking about your website differently, you start to see its role in the buyer journey changing dramatically too. No longer is it a static online brochure that gets updated every three years. Today, it should be a corporate asset that gets upgrades, optimization and updates every single month. In most of our recommendations to prospects, the website becomes the central point of both marketing and sales.
The investment in adding new pages, improving site experiences, adding new features and upgrading the stories always produces the kind of lift our clients have started relying on us to deliver. With minimal effort, you can deliver significant improvement in leads generated simply by upgrading one single page on the site. Do that two or three times a month every month and you get the 10X improvement in leads generated and revenue performance you need to exceed your revenue goals.
Square 2 Marketing – Innovating Marketing And Sales To Match Today's Buyer Behavior!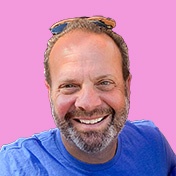 Mike Lieberman, CEO and Chief Revenue Scientist
Mike is the CEO and Chief Revenue Scientist at Square 2. He is passionate about helping people turn their ordinary businesses into businesses people talk about. For more than 25 years, Mike has been working hand-in-hand with CEOs and marketing and sales executives to help them create strategic revenue growth plans, compelling marketing strategies and remarkable sales processes that shorten the sales cycle and increase close rates.