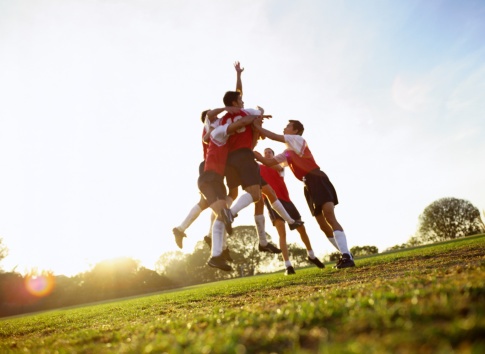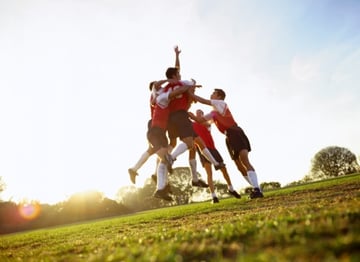 When your company conducts a strategic and well-executed inbound marketing campaign, your sales pipeline fills up fast. Sometimes, handling all these leads may even feel like Lucy and Ethel on the assembly line frantically trying to wrap chocolates. When you're overwhelmed with leads, it's critical you don't panic and resort to outdated, hard-sell tactics.
Instead, you need to take a balanced approach to your inbound sales process. After all, calling potential customers before they're ready and aggressively trying to close deals just wastes the carefully planned efforts that your inbound marketing department has been executing.
Here are four inbound marketing strategies you should incorporate into your sales process to convert the most leads and achieve the best results.
Take Time To Research Your Prospects
When your sales pipeline is full, you need to carefully choose which prospects to contact. Not only do you need to carefully manage your time, but contacting prospects too early could alienate them and make them impossible to close.
Before you personally call or email potential customers, make sure they're in the decision phase of their buyer journey. Look at which content marketing pieces they've downloaded, when they first interacted with your company and, if you have the data, which lead nurturing emails they've opened. When you're using a robust inbound marketing platform like HubSpot, you should have all of this information at your fingertips.
Optimize Your Profiles For Social Selling
If you craft your social media profiles correctly, leads should contact you. As any of your sales colleagues would tell you, prospects that come to you are much easier to close than prospects you reach out to. When you optimize your social media profiles for social selling, potential customers find you and see you as a thought leader in your industry without you ever needing to convince them of this directly. If you have a Twitter profile, interact with prospects and share links to helpful content. For LinkedIn, treat your profile like a piece of content marketing. Rather than gloating about how successful you are, focus on the value you offer customers. This way you attract leads without putting them off.
Treat Every Lead Like A V.I.P.
When you have more leads than you're able to manage, it's easy to fall into the trap of only wanting to talk to the most qualified prospects working for the most attractive accounts. However, you need to make time to help any potential customer who contacts you.
There's a scene from the film "Pretty Woman" that illustrates this point. Julia Roberts walks into an expensive Rodeo Drive clothing shop looking shabby. Not wanting to waste their time assisting a customer they assume is unable to afford their goods, the salespeople treat her rudely and are unwilling to help her. However, what they don't know is that she has her billionaire boyfriend's credit cards and could afford to buy the whole store. Because they were unwilling to look past her rough exterior, the salespeople missed the potential to make massive commissions.
When your inbound marketing campaign is humming and filling your pipeline with leads, you may get phone calls or requests for a consultation from prospects who don't appear to be highly qualified leads based on their job titles or company names. It's critical that you still take time to meet with these people and help them. You never know when they might be key influencers on a major potential client.
Always Be Educating
Almost every sales professional knows Alec Baldwin's "Always Be Closing" speech from the film "Glengarry Glen Ross." Some may even have it memorized. However, this hard-sell mentality is dated and only alienates your leads. Instead of aggressive tactics, you need to take a page out of your inbound marketing campaign's content marketing pieces and "always be educating."
When you speak to leads on the phone or send emails, never try to close them. Rather, listen to their pains and focus on how you could help solve them. Provide all the free advice and insights you have about your area of expertise. Offer helpful tips and educational content that benefits them. By not actively trying to close deals, you establish high levels of trust and convince these customers of your expertise. When they finally arrive at the point in their buyer journey when they're ready to buy, they are going to come to you first.
Listening to your prospects and helping them is the key to effectively conducting an inbound sales strategy. Treat every lead carefully and ensure you've established enough trust before trying to sell anything. When you strategically execute your inbound sales tactics, you get the greatest return on the investment of your time and convert more leads.

Start Today Tip – To get the most value out of your sales pipeline, schedule regular meetings with your inbound marketing department. This creates a feedback loop that helps marketing tailor content to the needs of the prospects you are actually converting. For instance, if a certain content offer generates a great deal of leads but no conversions, your marketing department needs to tweak the buyer personas it is targeting with that offer. When inbound sales and inbound marketing support each other, everyone benefits.
Square 2 Marketing- Leading The Reality Marketing, Inbound Marketing And Inbound Sales Revolutions!