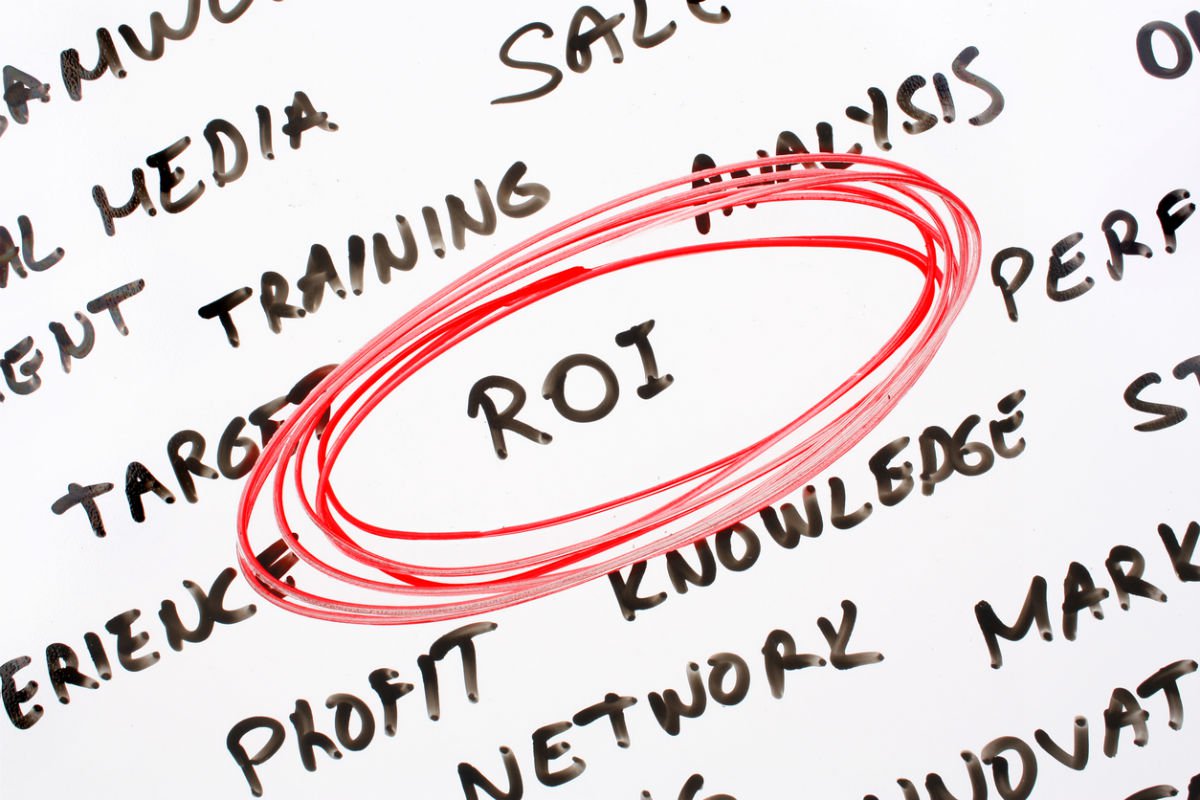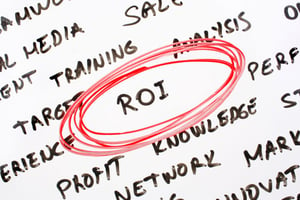 Inbound tactics are here to stay; they outperform older, outbound tactics by leaps and bounds. If your firm isn't on the inbound marketing train just yet, you should be rushing across the platform to jump onboard.
One of the things holding many people back, however, is the investment. Switching to inbound tactics requires a change in paradigm. It'll be a huge adjustment. You might wonder if the payoff is really worth it.
The Basics of ROI
With ROI, you're essentially measuring how much you gain versus how much you put into the system. For a marketing campaign, you might invest a certain amount of money; your return on the investment would be how much additional profit you generate or expect to generate. ROI doesn't have to be monetary; a return could be the number of leads generated or an increase in brand recognition and visibility.
Inbound marketers can measure ROI in a few ways, although most firms will choose to express their ROI in dollar values: How much new profit or how many sales dollars were generated as a result of investing X number of dollars into this marketing initiative?
The ROI of Inbound Marketing
For most firms, the ROI of inbound tactics usually looks pretty good. As mentioned, inbound tends to outperform its outbound cousins; it's particularly effective for certain demographics, such as millennials. Your ROI might depend somewhat on your target market, but overall, you'll see a marked improvement in sales and marketing effectiveness when you switch to inbound tactics.
After the initial switch, however, your firm might hit a kind of plateau; while your ROI grew to start, it now remains flat. What can you do?
Jumpstarting ROI
The secret to keeping your inbound marketing ROI on the upward trend isn't social media, although much of the hype around it would have you believe that. No, Twitter and Instagram aren't going to improve your ROI too significantly, although social media does help.
What's the secret weapon to ROI then? Surprisingly enough, the answer's actually blogging. Companies that focused on blogging versus any social media platform were 13 times more likely to increase their ROI year over year.
Why Blogging?
The web is driven by content. Today's customers spend a great deal of time consuming content, and around 70 percent of consumers read content published by brands and companies they're interested in.
Blogging, in a lot of ways, is an exercise in customer relations. Your blog becomes a repository for a wealth of useful information, not just about your products and services, but about your industry or related subjects your customers are interested in. In turn, customers learn to trust the content you provide—and by extension, they trust your firm.
Blogging also increases brand and name recognition, which is important. Readers may not become customers immediately, but the next time they need a product or service you offer, your name will be the one that jumps to mind.
Creating Great Content
The major reason firms avoid blogging is because it's time consuming. Creating a steady stream of informative, useful, and shareable posts takes time. An inbound marketing agency can be your best friend in this situation. It can help you create the great content you need in a continuous manner.
Is That It?
Blogging might be the "secret" to continuous improvement in your inbound marketing ROI, but it's obviously not the only piece of the puzzle. Social media shouldn't be your only focus, but it's still important to be present and visible on various channels. Using SEO, effective tools, and better analytics can also help you increase your ROI from inbound marketing.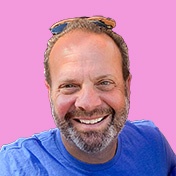 Mike Lieberman, CEO and Chief Revenue Scientist
Mike is the CEO and Chief Revenue Scientist at Square 2. He is passionate about helping people turn their ordinary businesses into businesses people talk about. For more than 25 years, Mike has been working hand-in-hand with CEOs and marketing and sales executives to help them create strategic revenue growth plans, compelling marketing strategies and remarkable sales processes that shorten the sales cycle and increase close rates.