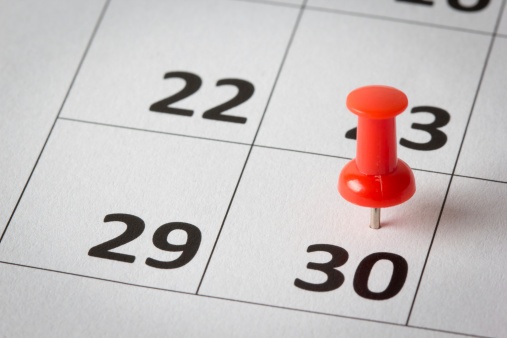 Yes, Virginia, You Can Get Your Website In 30 Days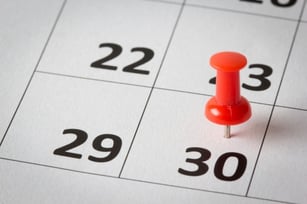 I'm going to let all of you in on a secret: You don't have to wait six months for a new website ever again. But, if that sounds good, you have to be part of the solution. That means agreeing to think differently.
You should be working on your website every single month. It's not a huge project that you should be tackling begrudgingly every three years. It has to become a living, breathing part of your marketing – one in which you invest time, resources and money to optimize each month.
Here's the new thinking behind the 30-day inbound marketing website.
Build A Comprehensive Website Strategy
Strategy before tactics. That's our mantra. You can't build a house without solid architectural plans. The same holds true here. Regardless of how big your site is going to be, we must understand the whole architecture, the full design, the entire visitor experience, the major conversion points, the stories we're going to tell, the various stages of the sales funnel we're going to address on each page – and more. We need to know this before we write our first line of code or design the first pixel.
We now do a website blueprint for each and every client. This is a page-by-page deep dive into all aspects of the visitor experience. Remember, today's pages are long and winding roads, with people scrolling up and down. The experience is much richer, so the pages are a lot more complex from a design and conversion perspective. You want to think all of this through before you start working.
Break Down Site Features And Pages Into 30-Day Chunks
Once you have the full picture of your site's requirements, you can break the project down and prioritize the most important pieces. Start with the most frequently visited pages on your current site and deliver those first, usually within 30 days. Also include your "must-have" features in that first set of deliverables, and don't forget about the "must-haves" for lead generation.
Prioritize Features Based On Value
You might find that you have more than 30 days worth of work. So, start with the items that add the most value in the least amount of time. For instance, implementing a blog helps with search, promotes communication with clients, generates leads and adds shareable content to your site. Adding the blog doesn't usually take too much effort, so it's a feature that delivers a lot of value and only expends a little time. Items like this should go to the top of the list.
And, don't worry: What you don't aim to complete in the first 30-day site is put on the list for the next 30 days or the cycle after that. In 90 days, you have all of the most important features done and out, and you can spend the rest of the time adding your "nice-to-haves."
Keep Adding Features And Optimizing Performance
With this approach, you have an ongoing program to continue adding to the site and optimizing it every month. That way, the site is always driving more and more leads to your business.
Need a new page? No problem. If that page adds more value than the list of enhancements above it, we'll build it. Want to add a full resources library? Sure. If that effort is more important to driving leads than the optimization of the three most frequently visited pages, we'll do the library. But, let's make sure this is really where we should be spending our time and your money.
This collaborative discussion on prioritization with our clients is mandatory. It's a way to make sure that everyone is aligned and focused on the same goal: leads.
Track And Test Everything
Everyone has an opinion on their website, but what you should be saying is: "Let's test it." There's no point in guessing or assuming we know what visitors will do. Instead, use real data to make all of your decisions. Most of the website "experts" today believe that there are no best practices and that every website, visitor and business has a unique set of performance experiences.
The key is to capture that data and use it to make decisions on continuously improving performance, week over week and month over month. This is one of the secrets to getting inbound marketing to drive the results you expect.
This new way of thinking about website delivery means you're always adding to, optimizing, tweaking and adjusting your site. It's going to prevent you from EVER having to redo the whole site again. The long, painful website development process is dead. Long live the new 30-day website delivery process.
Start Today Tip – Begin with your current site. Does it work on mobile? (And this isn't about asking: Can you see your website on a phone? But rather: Does the site redisplay itself based on the device?) If your site does not do this, you need a redesign. Does the site tell a compelling story? Does it have enough offers to convert visitors into leads? Does it have the correct keywords within the copy and structure? If not, it's going to get lost on Google. Does it have a blog? Does it clearly communicate what's special about your business? Last (but certainly not least), does it get you leads? If the answer to any of these questions is no, you need to consider the 30-day website process for your business.
Square 2 Marketing – Leading The Reality Marketing, Inbound Marketing And Inbound Sales Revolutions!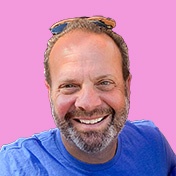 Mike Lieberman, CEO and Chief Revenue Scientist
Mike is the CEO and Chief Revenue Scientist at Square 2. He is passionate about helping people turn their ordinary businesses into businesses people talk about. For more than 25 years, Mike has been working hand-in-hand with CEOs and marketing and sales executives to help them create strategic revenue growth plans, compelling marketing strategies and remarkable sales processes that shorten the sales cycle and increase close rates.