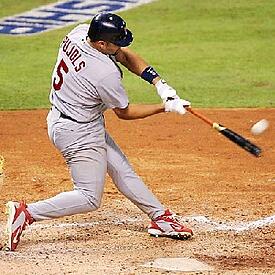 All last week, we talked about blogging and how it fits into your inbound marketing program, but we failed to give you one of the keys that helps you grow your blog subscribers by a factor of ten.

Every time you blog, you are sharing a little bit of wisdom with your subscribers. But a lot of clients come to us with only a handful of subscribers. If you are starting your blog from scratch, then you, too, have only a few subscribers. And if you're looking to grow your subscribers, keep reading.

Remember, you can't just automatically register anyone to get your blog articles; people have to subscribe on their own. You can't even take your subscribed email list and put them on your blog subscription list. Growing that blog subscriber list a critical element of a healthy inbound marketing program.

Keep in mind that the people on your email list get something from you every month, maybe twice a month if you're on a program like ours, but that's it. If they are subscribed to your blog, they get to hear your brilliance once, twice or even four to five times a week. This frequency drives engagement. So, you want people subscribed to your blog.

In fact, it should be a company-wide strategic initiative. It's just that important. There are a few secrets to quickly growing this important list.

Get your people to talk to prospects and clients in an effort to promote your blog.

The fastest and easiest way to drive up your blog subscriber numbers is to leverage your team. This means that everyone who speaks with clients, customers and prospects should be talking about how cool, educational, innovative and helpful your company blog would be to their day. Make it about them. Share with them how they can use it, how they will learn from it and how it will keep them updated on what's going on in their industry.

Then, your team should be emailing or directing people to visit the page on your site, where they can subscribe to the blog. Once they subscribe, they will get the notifications, and you'll be off and running.

Offer to subscribe for them.

If you want to take it to the next level, you can actually subscribe them. Your people go to your website, find the blog subscription page or widget and then subscribe the client, customer or prospect. The client is still going to get the notification, and as long as you have his or her verbal or email approval, this is perfectly acceptable.

Add a prechecked opt-in on ALL of your conversion forms.

This is a little-known, secret tactic that is also perfectly acceptable. When your website visitors are completing forms on your site, you add a "subscribe to the blog" opt-in field on every form on your site and make sure it's pre-checked to "opt in." The person would need to uncheck it to opt out of the blog.

This tactic has contributed to many of our clients seeing significant growth in their blog subscriptions, and coupled with the suggestions above, it gives you the opportunity to grow your blog subscribers in a very short time frame.

The more people subscribed to your blog, the more leads you're going to get. This is a very important metric, and one that you should be looking at monthly. Set a target and work across your entire organization to get to your goals. This is one of the metrics that works over time to accelerate the performance of your inbound marketing program. Start cultivating the subscriber list early and see better results.

Start Today Tip – If you create a focus across your company to drive subscriptions to your blog, the results follow. Getting everyone who completes a form on your site to opt into the blog is a relatively easy exercise as well. The key is to start. The longer you wait, the further away your tipping point is going to be.

Can you imagine how nice it would be to speak with 2,000 prospects and clients with the click of a button? What about if you could do that two or three days a week? This is the power of blogging and inbound marketing. These people ASKED to hear from you. You just can't compare this to traditional advertising.
Square 2 Marketing – Leading The Reality Marketing And Inbound Marketing Revolution!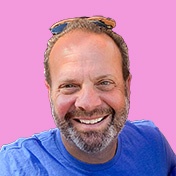 Mike Lieberman, CEO and Chief Revenue Scientist
Mike is the CEO and Chief Revenue Scientist at Square 2. He is passionate about helping people turn their ordinary businesses into businesses people talk about. For more than 25 years, Mike has been working hand-in-hand with CEOs and marketing and sales executives to help them create strategic revenue growth plans, compelling marketing strategies and remarkable sales processes that shorten the sales cycle and increase close rates.