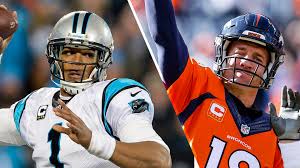 How Cam Newton And Peyton Manning Remind Me Of Inbound Marketing Overtaking Outbound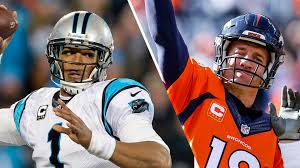 My articles are usually serious with a sprinkling of brash. But, over the next few days, I thought I would lighten things up a bit as we all get ready for my favorite national holiday, Super Bowl Sunday.
Today, I wanted to compare the old guard, Peyton Manning, and traditional marketing to the young gun, Cam Newton, and inbound marketing.
You might not know this, but there are a ton of similarities between Peyton Manning and traditional outbound marketing, and there are even more similarities between Cam Newton and inbound marketing. So, without any national anthem, jet flybys or fireworks, here we go.
Peyton And Outbound Marketing
Peyton Manning joined the league in 1998 and has been one of the most successful quarterbacks in the history of the game.
From 1998 to 2010, he led the Indianapolis Colts to eight division championships, two AFC championships and one Super Bowl championship, Super Bowl XLI. His five NFL MVPs are a league record. He's been named to 14 Pro Bowls and has thirteen 4,000-yard passing seasons. No doubt, he's had a very successful career.
But, since his neck injury in 2011, his stats have been off and his durability has been in question (missing all of the 2011 season). While he remains one of the league's best passers, this has been his worst season statistically. Manning had a career low of nine touchdown passes and 17 interceptions in just 10 games. His quarterback rating of 67.9 was the lowest of his career.
This reminds me of outbound marketing. Today, people continue to use the old-school, outbound marketing tactics that they've "grown up" with. Executive appointment setting, direct mail, advertising, list rentals and trade shows make up the Peyton Manning of marketing. Yes, those might be working, but they are working less and less each year.
Eventually, the returns from your investment in those marketing tactics are going to produce less and less results. With the spread on this game at six points, there are a lot of smart people who expect Peyton and the Broncos to get blown out in this game. The writing is on the wall: Peyton will likely play his last game on Sunday and then sail off into the sunset. Yes, he had a stellar career, but the future doesn't look as bright for him as it has in the past.
Cam And Inbound Marketing
Cam Newton, at 26 years old, is just entering his prime. Newton has been a success from the get-go, winning the Heisman Trophy and national championship and drafted first overall in the 2011 NFL Draft – the only player in the modern era to achieve all three accomplishments.
Just like inbound marketing, he burst onto the scene and has been an instant success. He was named 2011 NFL Rookie of the Year, is a three-time Pro Bowler and was a first team All-Pro in 2015. Cam has been breaking records right out of the gate. In his rookie year, Newton broke numerous rookie and all-time NFL records for passing and rushing yards. He became the first rookie quarterback to throw for 400 yards in his first game, shattering Peyton Manning's first-game record by 120 yards.
He also broke Otto Graham's 61-year-old record for passing yards by any quarterback in an NFL debut. Newton would go on to become the first rookie quarterback to throw for 4,000 yards in a season, as well as the first rookie quarterback to rush for 700 yards. He also ran for 14 touchdowns – more in a single season than any quarterback in NFL history, breaking Steve Grogan's 35-year-old record.
In 2015, Newton became the first quarterback in NFL history to throw for 30 touchdowns and rush for 10 in the same season (35 passing, 10 rushing). He also became the only quarterback ever to have 300 yards passing, five touchdown passes and over 100 yards rushing in the same game. In the final game of the 2015–16 season, Newton tied Steve Young's record for the most career rushing touchdowns by a quarterback – a record that Young set after 15 seasons in the NFL, compared to Newton's five.
Similar to inbound, Cam is an up-and-comer in the league. His game is multi-dimensional, he can run, throw and block, and he is remarkably durable. He represents the new NFL quarterback.
Cam Versus Peyton, Inbound Versus Outbound: Which Do You Like?
So, we have Peyton Manning on the downside of his career and Cam Newton on the upside of his career. You have outbound marketing that is becoming less and less effective and inbound marketing that is becoming more and more effective.
With Peyton and outbound, you have less consistency, more investment required to maintain it and diminishing returns. With Cam, you have a high level of predictable performance, more efficient use of the money required to support marketing and an increasing level of returns.
Not to mention, you have an older quarterback who can't really perform at a level required by the game. Peyton is a simple drop-back quarterback with no ability to run, and Cam is a dynamic multi-threat quarterback with a variety of options for his offensive coordinator.
Outbound continues to focus on reach and frequency. Tell as many people as possible as many times as possible what you do, and maybe they'll remember you when they're ready to buy. This limits you to "the more you spend, the more you get" methodology that doesn't really map to today's buyers. Buyer behavior has passed right by interruptive tactics. Today, technology like DVRs, satellite radio and ad blockers for your browser make even traditional advertising much less effective.
Inbound is specifically designed to match how people want to buy today. Instead of interrupting people with ads, let's get your company to be found when and where they are looking for you. This allows you to be very efficient with your spend and leverage the full power of your brain or the brains of your inbound team. You take full advantage of search, social media, email, content marketing and web properties to bring people to you, instead of you having to go to them.
Where is your business today: looking at Peyton Manning's imminent retirement because his career has run its course, or thinking that you have a Cam Newton in your back pocket because he's getting better and better, setting records and leading your team to championships for many years to come?
Outbound marketing or inbound marketing – it's your call. Make the right call for your business.
Start Today Tip – Concerned about your marketing? The best way to evaluate it is simply on return. Are you getting the return you need to justify the investment? This isn't always about leads. For at least part of every inbound engagement, there is a building of assets that needs to take place. Once you get into the optimization phase, you should be seeing the numbers going up and to the right. Now, every client and every program performs differently, but in general, if your old-school marketing isn't working like it used to, there are options.
Square 2 Marketing – Inbound Results Start With ME!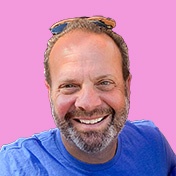 Mike Lieberman, CEO and Chief Revenue Scientist
Mike is the CEO and Chief Revenue Scientist at Square 2. He is passionate about helping people turn their ordinary businesses into businesses people talk about. For more than 25 years, Mike has been working hand-in-hand with CEOs and marketing and sales executives to help them create strategic revenue growth plans, compelling marketing strategies and remarkable sales processes that shorten the sales cycle and increase close rates.