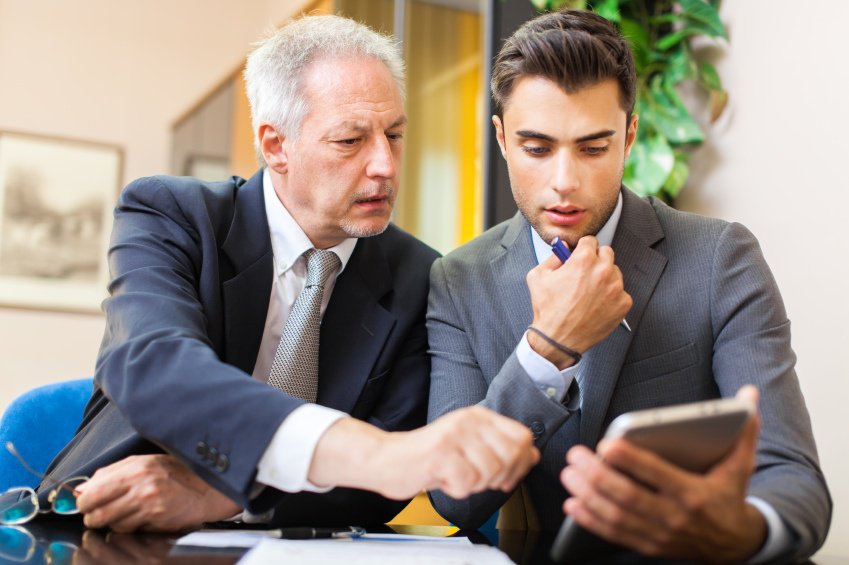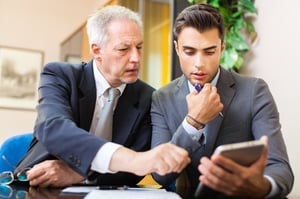 The days of most CEOs are filled with critical decisions and big meetings. To them, social media is an afterthought. Many think that its benefits are exaggerated, while only a small percentage have ever actually posted under their own names. Some say they simply don't have the time to engage online. Others don't see the ROI and they don't believe that serious business should be done on social platforms. Others, still, are fearful of a social media fail—saying the wrong thing that offends and insults audiences worldwide, damaging both their credibility and reputation.
But with over two billion people on sites like Twitter, Facebook, YouTube, LinkedIn and Instagram, the benefits of social media are true and definitive. In fact, three quarters of consumers say their purchasing decisions are influenced by brands on social platforms. In today's digital world, brands need to be on social platforms as part of their inbound marketing strategy in order to engage, interact, and listen to their customers—on their turf. But it isn't limited to just sales and marketing.
With social media being such a big influencer in the sales cycle, and it being where your customers are, as a CEO, you should be there, too. The most important digital marketing skill you can learn is how to interact on social platforms. Here's why.
Gaining Insights
Consumers flock to social platforms to talk about brands. They use Facebook and Twitter to speak directly with the brands they love and the ones they hate. They ask for new features on products. They complain about bugs and defects. They ask product support and troubleshooting questions. And just sometimes, they also sing praises for all to hear.
Using social sites, you can gain access to all of this invaluable information, straight from your customers' mouths. You'll be able to read raw, unfiltered commentary that you can then use to improve your business, from the top down.
This type of data used to only be acquired through expensive focus groups, surveys, and professional analyses. Instead of putting in the time, effort, and money to get these insights, you can get them easily, quickly, willingly, and for free through the direct pipeline that is social media.
Knowing what your customers are saying about your brand, your staff, your products, or your services in real time, without the positive spin that your publicist or PR manager would put on it, can give you the honest data you need to better your organization.
Building Trust and Rapport
Listening to your customers online is only one benefit of being on social media—but many other advantages come from actively participating. You see, in today's world, consumers don't want to interact with brands—they want to engage with humans. And you need to humanize your brand to gain trust and build rapport in order to encourage lead generation, increase sales, and improve brand loyalty.
Showing that there's someone real, someone human, at the helm of your company, one that isn't too big and mighty to interact with customers, can give you an edge over your competition, especially considering so many CEOs refuse to socialize with customers online.
Keeping Internal Lines of Communication Open
Your customers aren't the only ones you should be interacting with, though. When you're so busy with your daily responsibilities, you might not have the time to chat with your employees. And this can make you seem intimidating and unfriendly. The perks of using social media also reverberate internally. It allows you to connect with your staff members on a more personal level, without the hassle of creating a team building event or hosting a meeting. You'll seem more likeable and approachable, which can increase employee retention, improve morale, and improve your recruiting efforts as well.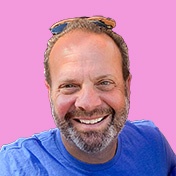 Mike Lieberman, CEO and Chief Revenue Scientist
Mike is the CEO and Chief Revenue Scientist at Square 2. He is passionate about helping people turn their ordinary businesses into businesses people talk about. For more than 25 years, Mike has been working hand-in-hand with CEOs and marketing and sales executives to help them create strategic revenue growth plans, compelling marketing strategies and remarkable sales processes that shorten the sales cycle and increase close rates.