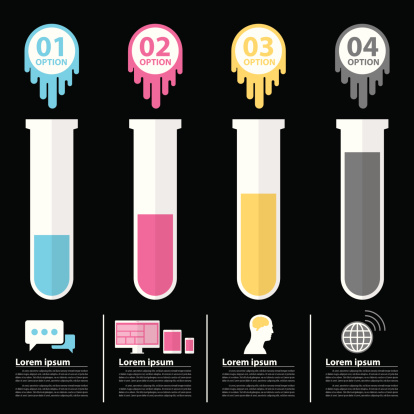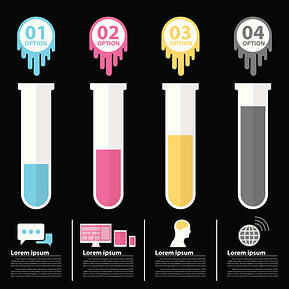 If you're executing any form of inbound marketing or even just using content marketing to engage your target personas and drive lead generation, you've probably heard about infographics.
Wikipedia defines infographics as graphic visual representations of information, data or knowledge intended to present complex information quickly and clearly. They improve cognition by utilizing graphics to enhance the human visual system's ability to see patterns and trends. Click here to see the full definition.
Infographics have been used by marketers and content creators over the past few years as a way to cut through some of the clutter associated with e-books, whitepapers and presentations. Historically, infographics have been a little harder to create and a little rarer in the world of content marketing.
However, that trend has shifted. Now, there is a number of sites that help you create infographics. Marketers have started using infographics more readily, making it more challenging for them to help differentiate your content.
Today, infographics remain to be an effective option for communicating challenging concepts that include data, as well as a creative way to get the attention of your prospects and clients.
Here are a few tips to keep in mind if you are considering infographics or are working on a few for publication right now.
Know your audience.
Most people like to see visuals rather than read words, but you still need to make sure that your target prospects are going to connect with an infographic. Even the best infographic that is targeted to a persona who prefers long research studies won't result in leads. The good news is that the infographic format appeals to both data people and visual people – but regardless, you have to check before you start.
Keep it simple.
You don't want to boil the ocean, and you don't want an infographic as long as your arm. To start, keep your concept simple and create something compelling – even if it only conveys one thought. "Keep it simple" is a principle that works well here. The more complex and detailed, the more chances you have to lose your prospect.
Choose the right size.
I mentioned length in the above section, but consider odd sizes, too. Circles, triangles and even multidimensional images work to separate your infographic from a lot of the other traditionally page-oriented pictures.
Make it pop.
One of the most important elements is graphic design. After all, that's a major advantage of using infographics in the first place. Use bright colors, don't be limited by your brand palette and consider animation, links and other interactive elements in your piece. The bolder the design, the better your chances are to get the graphic shared or even have it go viral. Remember to keep the text large enough to be read in a variety of formats, including on smartphones and tablets.
Track and test.
Just like more traditional content, infographics have to perform. They have to attract people to their dedicated landing page, they have to drive leads and they have to be shared. If they're not performing, they have to be retired in exchange for either different infographics or different types of content. Give it a couple of weeks to see how it works. You don't need 5,000 views to make a decision, but 10 views might be too little.
Content is only good if it converts visitors into leads. Don't fall in love with your infographics, evaluating them the same way you would a whitepaper or e-book. If it doesn't generate leads, retire it. It's possible that your target personas don't relate to infographics, but at least you tried something innovative and learned something important. We learn as much (or more) from our mistakes as we do from our successes. Don't be afraid to make a mistake with your marketing.
Start Today Tip – Assuming that your target personas are appropriate for infographics, start with an idea. What content would be right for an infographic? Start with the content. List it out first. This might include statistics – probably three or four key ones. Copy should be written to introduce your readers to the topic, and then each data point or statistic needs some commentary by your content team.
After you have the words, turn it over to the designer to create the infographic. Make sure that there is an overall graphic theme for the piece. Then, ensure that each element is graphically connected to that theme and stands out on its own. Remember, the infographic has to quickly deliver the ideas to your readers.
Square 2 Marketing – Leading The Reality Marketing And Inbound Marketing Revolution!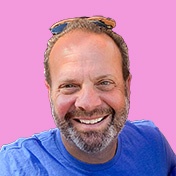 Mike Lieberman, CEO and Chief Revenue Scientist
Mike is the CEO and Chief Revenue Scientist at Square 2. He is passionate about helping people turn their ordinary businesses into businesses people talk about. For more than 25 years, Mike has been working hand-in-hand with CEOs and marketing and sales executives to help them create strategic revenue growth plans, compelling marketing strategies and remarkable sales processes that shorten the sales cycle and increase close rates.