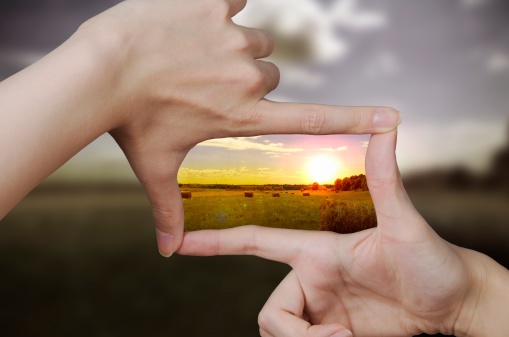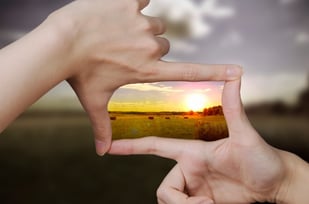 Now that you've locked down the inbound marketing metrics you need to check daily and monthly it's time to take a step back and look at some of the high-level marketing metrics you should check once a month to gain valuable insights into how well your inbound marketing campaign is performing.
Your Monthly Metrics Tracking Routine
Like a good bottle of wine, some inbound marketing metrics need time to breathe.
Such metrics provide the clearest insights into your inbound marketing campaign's performance only when you let the data collect for a few weeks. Checking these marketing analytics too frequently is a bit like staring at an impressionist painting from inches away: You see lots of granular detail, but miss the big picture.
To get the clearest view of how well your inbound marketing strategy is working, check these marketing metrics once a month:
• Social Reach
Do you track your followers on social media sites like Facebook, LinkedIn, Twitter and Google+? Track the number of people you're connecting with on social media from month to month. Followers come and go, but the number should always be going up.
• Close Rate
This is an inbound sales metric, but your close rate metric is critical data to track. Tracking your close rate on a monthly basis paints the picture of whether sales opportunities are progressively turning into revenue. An improved close rate leads to higher profits.
• Average Time On Site
How much time someone spends on your site isn't necessarily a tell-all indicator of the performance of your inbound marketing program. However, this metric certainly does account for how engaging your website is. Plus, "average time on site" is a key metric that Google uses in its algorithm to determine your site's page ranking.
• Email Open Rates
Email marketing continues a conversation with prospects that aren't yet ready to buy. Make sure this is not a wasted effort. The first email metric to check for is the open rate. If your email open rates are relatively low, you need more compelling subject lines. It's important to keep in mind that each email provider calculates open rates differently, so you need to review this data comparatively.
• Email Click-Through Rates
The second email marketing metric to check is the click-through rate. After your subscribers open your email, are they clicking through to your website? Track email click-through rates once a month to identify what content drives site visitors and what content lacks compelling storytelling or actionable items.
• Net New Email Subscribers
The third email metric to track is new subscribers. Although new people may be subscribing to your email list, your subscriber numbers also naturally decline from opt-outs and email addresses that become inactive. Focus on growing your "net new" metric.
• Competitive Metrics
Last but not least, you must understand how your competitors are performing in terms of search ranking. What is your competition writing about? Are these businesses benefiting from certain keywords that you're not? How are their social media sites performing? Once a month, survey your competitors' online presence.
Regularly reviewing your inbound marketing metrics should lead to both small and large changes to your marketing strategy. Remember to also track the results of any changes you make. This constant process of reviewing your strategy, tweaking it and then reviewing it again results in more leads, more conversions and, ultimately, more revenue.
Start Today Tip – Take a close look at your analytics software. Your software should be user friendly and provide instant access to all the inbound marketing metrics you need to track regularly. If your current analytics software is difficult to use or offers limited capabilities, consider upgrading to a more robust platform such as HubSpot. The time you save and the extra revenue that results from using a user friendly, robust platform easily outweighs the cost of the upgrade.
Square 2 Marketing- Leading The Reality Marketing, Inbound Marketing And Inbound Sales Revolutions!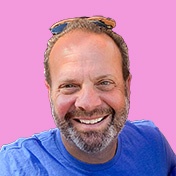 Mike Lieberman, CEO and Chief Revenue Scientist
Mike is the CEO and Chief Revenue Scientist at Square 2. He is passionate about helping people turn their ordinary businesses into businesses people talk about. For more than 25 years, Mike has been working hand-in-hand with CEOs and marketing and sales executives to help them create strategic revenue growth plans, compelling marketing strategies and remarkable sales processes that shorten the sales cycle and increase close rates.