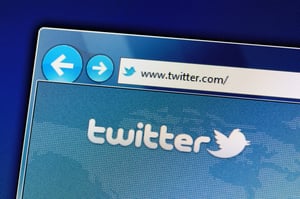 Increasing website traffic is a top inbound marketing goal for virtually every single company using the methodology. The more people that come to your website, the higher your chances of converting your visitors into leads, and in turn, turning them into paying customers.
But getting people to willingly come to your website isn't so easy. Getting the right people coming to your site, even harder.
That's why increasing site traffic through Tweet feeds is of utmost importance. In fact, it might be more important than your search engine or direct traffic. It can help you meet your inbound marketing goals.
Here's how.
Finding Your Ideal Audience
Twitter revolves around hashtags. What's great about using hashtags in business is that it can help you zero in on exactly the type of audience that you're looking for. By searching hashtags, you can find people who are Tweeting or who have joined conversations and groups that are directly related to your industry and the type of products or services that you sell. You can then target the right type of web traffic that you want and need. You can follow these users or start to engage them, already knowing that they're the right audience for your company.
Increasing site traffic through Tweet feeds is the ideal way to generate traffic because you'll be able to help ensure that only people who are interested in what you sell or do will be landing on your website, leading to higher chances of conversion.
Expanding Your Reach
You can only depend on direct traffic so much, and unless you're on the first page of Google, then search engine traffic won't do you much good to generate web traffic, either. You could pay for PPC ads, but that can get expensive and isn't as effective as gaining organic traffic.
Focusing on increasing site traffic through Tweet feeds, though, can help you expand your reach considerably. You can share your Tweets to people beyond your immediate followers to find new audiences, simply by using relevant hashtags. Everyone who follows the hashtag will see your post, regardless of whether or not they're connected to you.
You can exponentially increase your website traffic by using hashtags in your social media posts. It's a simple and easy way to enhance your reach, in order to get in front of new audiences.
Give Your Blog a Boost
Blogging is extremely important for businesses. You can get a whole lot of web traffic from blogging, but if you're not sharing and promoting the content that you create and publish, your blogging efforts aren't going to do you much good. It might help with your SEO ranking for certain keywords, but that's about it.
But using Twitter as a platform to share your worthy blog content is an excellent way of increasing site traffic through Tweet feeds. You can start getting the blog following and page views that you need on your blog, in order to get more and more people coming to your website.
Gain Top-of-Mind Awareness
Inbound marketing is not about selling, but about gaining exposure and gaining a reputation in order to be the first choice when someone has a purchasing need. Increasing site traffic through Tweet feeds is the ideal way to do this. By being active on Twitter, you can gain exposure for your business, helping people not only know who you are, but eventually get them to remember you and think of you when the time to buy does come. By sharing valuable and relevant information, you can also increase your thought leadership, build up your credibility, and gain trust, making you a top choice when the time to buy comes.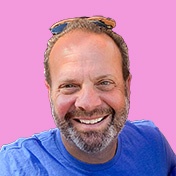 Mike Lieberman, CEO and Chief Revenue Scientist
Mike is the CEO and Chief Revenue Scientist at Square 2. He is passionate about helping people turn their ordinary businesses into businesses people talk about. For more than 25 years, Mike has been working hand-in-hand with CEOs and marketing and sales executives to help them create strategic revenue growth plans, compelling marketing strategies and remarkable sales processes that shorten the sales cycle and increase close rates.