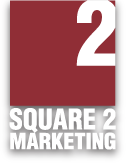 If you've been following along and you're a CMO or VP of Marketing, then yesterday's post should have gotten you going on your content marketing plan and how to map offers to your sales funnel.
Today, we have tips on how to technically leverage that content and turn those readers into leads for your enterprise business.
Create More Landing Pages
The data on inbound marketing is conclusive. According to Omniture, digital marketing that uses landing pages typically sees a conversion rate improvement of at least 25%.
Each of your offers, whether it's to download a whitepaper or schedule a consultation, requires a landing page on your website. This is a web page featuring a description with an image of the offer (if applicable) and a form for visitors to fill out in order to receive the material or schedule the session.
This transaction is an exchange of information – visitors get the information they are interested in and you get their contact information. They transition into the next step of their decision-making process and the next level of your funnel.
Make Your Landing Pages Effective
There are several key components that make a landing page effective for converting a higher percentage of visitors into leads.
Headline - People's attention spans are short, especially online. This means you need to make sure your offer is as clear as possible. The best way to do this is by using an informative headline. Make it engaging, creative and make sure it entices them to want to read more.
Body Copy - The body of your landing page should provide a short description of what your offer is – shoot for 100 words or less – and how your visitors benefit from the offer. What's in it for them? Use bullet points and numbering to simplify the visual layout of the text and use bold or italicized text to highlight the main points.
Image - Your landing page needs to feature an image of the offer you are presenting. Visuals have the power to instantly capture the attention of visitors and should be fully leveraged in your marketing. An example of this is a compelling image of the cover page for a whitepaper or e-book, or a headshot of a webinar presenter.
Take the time to make this image creative. For instance, make sure the image appears 3D and shows a substantial document, not just a flat image of the cover. Believe it or not, making this image compelling delivers lift to the performance of the landing page. We included an example in this post.
Form - Remember, the ultimate goal of your landing page is to get people to transform from anonymous visitors into leads for your business, and this means they have to fill out the form. Keep in mind that if the form is too long, your prospects may abandon the page.
However, also consider that longer forms function as a filtering factor. Shorter forms usually result in more leads, while longer forms result in fewer, more highly qualified leads. The length of your form is a strategic question you need to answer before you start working on landing pages.
Do you want more, less-qualified leads? Or do you want fewer, better-qualified leads?
Drive People To Your Landing Page With Graphic Calls-To-Action (CTAs).
The goal of a CTA is to drive traffic to a landing page. In order to increase conversion opportunities, you need to create multiple CTAs, optimizing them and distributing them throughout your website. There is an example of a creative, visual and compelling CTA at the bottom of this email. Take the time to have these designed and you'll realize an increase in lead flow.
Create A Remarkable Experience
Like it or not, your new prospects are judging your company. Is the material educational? Is it professionally produced? Was the communication and delivery of that content creative? What you do next either allows them to feel safe moving forward or makes them wonder. "If they can't even get me a whitepaper, how are they going to implement my ERP software?"
With each educational offer you create, you need to consider all the elements associated with the delivery. The "thank you" email should be well written. The page that delivers the downloaded content should match the rest of your website, and you definitely need to continue the conversation with a lead nurturing email campaign.
A lead nurturing campaign is an automated series of emails that keeps your company in front of your prospects. While they get unremarkable experiences from your competitors, you continue to provide them with relevant and educational content on a rhythm that matches their buyer journeys. Essentially, lead nurturing lays the foundation for a long-term relationship between the prospective customer and your company.
Start Today Tip – Does your landing page pass the "blink test"? In other words, the viewers must understand the offer and what you're asking them to do in less than five seconds. Use action verbs and don't be afraid to get creative. Our e-book below has everything you need to know to add inbound marketing to your company's marketing efforts over the next 30 days. Just click on the button below to get started.
Square 2 Marketing- Leading The Reality Marketing And Inbound Marketing Revolution!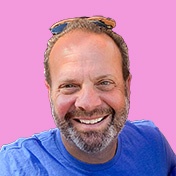 Mike Lieberman, CEO and Chief Revenue Scientist
Mike is the CEO and Chief Revenue Scientist at Square 2. He is passionate about helping people turn their ordinary businesses into businesses people talk about. For more than 25 years, Mike has been working hand-in-hand with CEOs and marketing and sales executives to help them create strategic revenue growth plans, compelling marketing strategies and remarkable sales processes that shorten the sales cycle and increase close rates.