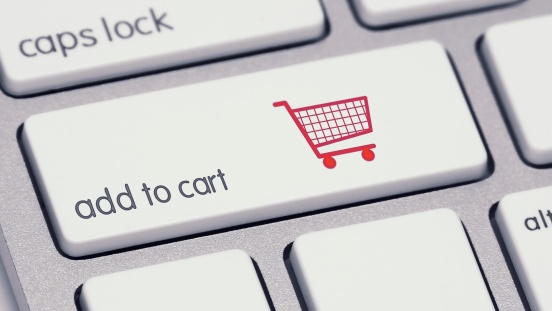 Creating A Remarkable Business Is Hard, But Examples And Marketing Strategy Help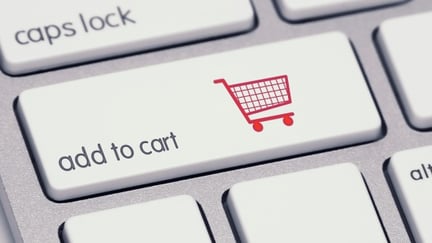 You've read this before, right here on this blog: If your business is not remarkable, your business is invisible. I share remarkable businesses and remarkable aspects of businesses every chance I get in a concerted effort to help all of you see what being remarkable means.
I also like to share real stories about real businesses because I think it helps illustrate exactly what it means to be remarkable, and it rarely means retooling the entire business. In fact, it usually means you have well-thought-out marketing strategies and you've made small adjustments, but the right adjustments. Here's how Amazon made its business remarkable.
We've all ordered stuff from Amazon. The experience itself is nice, but hardly remarkable. We've all ordered stuff online from other retailers and had similar experiences. Remember that remarkable is something very specific. Very good is NOT remarkable. Most online experiences, Amazon included, are fine. Product selection, checkout, free shipping and confirmation emails are all nice touch points included in a perfectly fine experience.
Remarkable Is Something Special
Amazon does do a nice job keeping track of my order history, recommending things I might want to consider, sharing items that other people purchased and allowing me to keep a running list of items I like or want but am not ready to purchase. But again, that's NOT remarkable. I would never mention any of these features to anyone in passing.
During my last checkout experience, I was selecting my shipping options when I noticed something I never saw before — SAME-DAY DELIVERY! What? I read this a couple of times, because I never expected to see that as an option. I never saw it before and I didn't believe it. Wow, same-day delivery! How can Amazon even do this? Since it wasn't going to cost me anything extra, I selected it as my delivery option.
You Have To Deliver On Remarkable
It's one thing to promise something remarkable, and that does help with the marketing. It's another to deliver (no pun intended here) on the promise. Later that day, a nondescript vehicle pulled up to my house, a guy jumped out and he dropped off a package at my front door. Same-day delivery was accomplished. The product I ordered that morning was in my hand before dinner the same day.
What Happens When You Deliver Remarkable?
Why is marketing even interested in whether the operations of a business is remarkable or not? Simple. What do you think I did for the next three days? I told everyone I know how Amazon now has same-day delivery. I told friends. I told family. I told people at work. Now, I'm telling over 5,000 other people in this blog.
It's a simple story: Amazon delivered my product the same day. Can you get same-day delivery from any other online retailer? Not that I know of. This is a remarkable and simple story that's easy to remember, easy to share and easy for all the people I shared it with to share it with anyone they care to as well. This is rock-solid marketing. This is the kind of marketing that moves the needle. This is the kind of marketing that produces sustainable, competitive advantages in an industry (online retailing) that might be one of the most competitive and unremarkable on the planet.
Now I'm sure it took Amazon a while to figure out how to deliver same day. It appears Amazon has a fleet of Uber-like drivers, but who cares, I got what I wanted the same day. It was probably hard to figure out how to deliver same day, and it might have even cost Amazon some extra money to create the network of drivers. But in the end, it now does something no other online retailer does, and this means more business, more revenue and more profits. Amazon's hard work paid off.
How Do You Make Your Business Remarkable?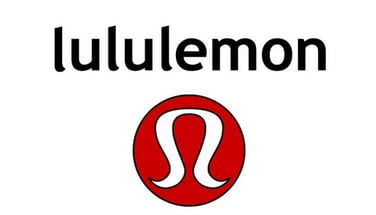 The key to creating a remarkable business is understanding exactly what your customers, clients and prospects need. Amazon knew that its customers wanted faster delivery. In some cases, same day. Amazon figured it out. It might not be what your customers want; this is different than what they need.
Did people need a phone that was also a camera? No, but they wanted that. Sometimes asking your customers, clients and prospects what they want is the wrong question. Instead, understand their pains, issues, challenges and needs. Then, provide them solutions that no one else can deliver and you'll find yourself with a remarkable business.
Once you find yourself with a remarkable business, you'll also find you need a lot less marketing because people are talking about your company, sharing stories and getting everyone else excited about what you do and how you do it. There is a long list of companies that you know never spend a dime to market. Costco, Lululemon, Rolls-Royce, Spanx, Kiehl's and Krispy Kreme are all wildly successful companies that never market themselves. They let the experience and their remarkableness do all the heavy lifting.
You can have a remarkable business too with just a little thought and hard work to implement any of the remarkable elements required to get your fans talking.
Square 2 Marketing – Inbound Results Start With ME!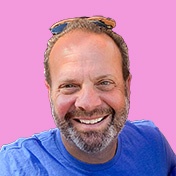 Mike Lieberman, CEO and Chief Revenue Scientist
Mike is the CEO and Chief Revenue Scientist at Square 2. He is passionate about helping people turn their ordinary businesses into businesses people talk about. For more than 25 years, Mike has been working hand-in-hand with CEOs and marketing and sales executives to help them create strategic revenue growth plans, compelling marketing strategies and remarkable sales processes that shorten the sales cycle and increase close rates.