It's The Key To Getting Business Results From Inbound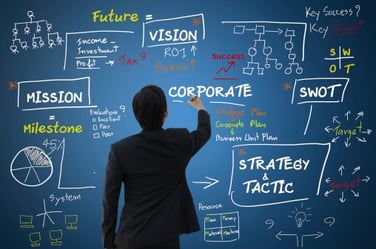 Everyone has read about the importance of culture in business. It has to be well defined, it has to be clear and it has to represent or be the foundation for everything you're trying to accomplish. We've found that culture is equally important when it comes to inbound marketing and inbound sales.
To be 100% honest with you, there are many ways to screw up an inbound initiative. We've made most of those mistakes already and learned how to avoid making them again. We've also seen a lot of businesses make similar mistakes, and we've realized the impact they have on the results of the program.
So, like with any business, you need a set of values or guiding principles by which to run things. You need the same set of values to execute a successful inbound engagement.
Here's what we recommend.
It's A Marathon, Not A Sprint
Moving to inbound for marketing and sales is not something you try. It's not the flavor of the month. Thinking you're going to try inbound for a few months to see if it works is a mistake. Don't even bother. It will be a waste of time and money.
You have to think about it like you're running a marathon. It's going to be a long haul. You're going to have to train for it, and you're probably going to need a trainer or at least information from people who have run a marathon before. It's going to be filled with times when you want to quit, but you shouldn't and can't if your goal is to get to the finish line.
The only way to complete the marathon is to keep going and finish the race. The only way to see real business results from inbound is to keep going and see it through to the end. We've seen this over and over again: Businesses that stick with it end up with blockbuster results, and the ones that bail out too soon are left with only partially performing programs and moderate improvements.
Strategy Before Tactics
Everyone wants to get started with tactics. Websites, emails, blogging, landing pages, videos and whitepapers are not the first step. No, you can't put some points on the board early. No, you can't start doing inbound before it's thought out and planned out – not if you want to see results.
Strategy takes three forms when you talk about it in the context of inbound. First, you need a solid business strategy. Yes, you can pivot your business, but expect to set back the marketing part of your effort. Yes, you can change your mind in the middle of the program, but you will need to go back and rethink your strategy plans. If your business strategy isn't well thought out and ready to go, wait to start your marketing.
Next, you need a solid marketing strategy. That means you know who your personas are in detail, you know their pains, you know how you solve those pains and you know what makes your business remarkable. All of this has to be down cold. If you don't have this, if it's not written down, if your people can't tell you this information in detail – you don't have the right marketing strategy to execute inbound. That includes translating it into the stories your prospects need to hear so they get comfortable and emotionally connected with your business. This is hard work, so don't underestimate it.
Last, you need to convert the business strategy and the marketing strategy into an inbound strategy for both marketing and sales. This means selecting the right tactics, planning to build them, deploying them in an orchestrated way and then tracking their performance, making tweaks and optimizing that configuration along the way. This optimization phase of all inbound programs never stops.
Test Everything
Speaking of optimization, you need to have a "test everything" mentality. There are so many moving parts within an inbound marketing and inbound sales program that you need to monitor their quantitative performance and actively test almost every aspect over time.
This will give you a platform for that critical optimization effort, and it will guarantee improved performance over time. It will quickly help you see what contributes to improved performance and what doesn't. More important, it will help you prioritize efforts based on results. What takes the least amount of time and contributes the biggest potential lift should be at the top of the task list. This is how you optimize results quickly.
Results Start With Me
If you think results are one person's responsibility, like that of your Marketing Director or your agency partner, think again. Results are everyone's responsibility and a shared accountability. If you work with an inbound marketing agency, it's on you to follow their lead and be a good client. If you work with an internal team, it's on you to give them the resources they need to execute.
Everyone must be working together to share the burden and the work associated with planning, building and growing your inbound marketing and inbound sales machines.
Everyone On Board
Yes, everyone. This won't work if one or two people are pushing it through. It won't work if subject-matter experts don't make time to do interviews so that content can be created and published. It won't work if the CEO doesn't understand inbound or have the patience to let it gain traction. It won't work if Marketing is all in but Sales is ignoring the initiative, or the other way around. It won't work if only one or two salespeople are practicing inbound.
It won't work if the finance department doesn't understand the initiative or isn't comfortable investing in it. It won't work if making your business stand out is so uncomfortable for you and your team that you simply can't execute. There are a lot of differences here that need to be fully understood and bought into before you should even consider attempting to move in an inbound direction.
When you bundle all of these core values up, you get an acronym that spells out RITES, which essentially means rituals that you need to follow. I'd suggest that these Core Values or rites all be practiced religiously if you want to see the kind of results inbound can deliver. Fail to practice any of these rituals, or be only partially bought in, and the end result is likely to be disappointing.
We take pride in working with businesses that see inbound as the strategic initiative we consider it to be. There are a lot of businesses that are not bought in, and unfortunately, those don't usually end well. We also meet a lot of people who see inbound as just another fancy label and insist on telling us what to do and how to do it. Again, those engagements don't end well.
On the other hand, businesses that see this as the future, that are all in and that work with us in a partnership always see amazing results. Some have even gone on to sell their businesses, triple revenue, spin off divisions and reap the rewards of their commitment. Our wish is that all business leaders understand what they need to do before they get started and then work hard to see it through, with the guidance of someone who has done it before.
Start Today Tip – Today's tip is about being introspective. Are you ready? You need to look at these core values and evaluate how you and your firm would fit into each of them. I'll ask again: Are you ready? Go one by one and look honestly at your business. Is the strategy locked down? Are you all in for a partnership? Are you willing to wait and be patient as the program is built? Can you get your entire organization on board? Even one single "no" might make seeing results problematic. Every business is different and every program performs a little bit differently, but as a whole, each of these values must be in place before you jump in.
Square 2 Marketing – Inbound Results Start With ME!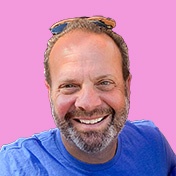 Mike Lieberman, CEO and Chief Revenue Scientist
Mike is the CEO and Chief Revenue Scientist at Square 2. He is passionate about helping people turn their ordinary businesses into businesses people talk about. For more than 25 years, Mike has been working hand-in-hand with CEOs and marketing and sales executives to help them create strategic revenue growth plans, compelling marketing strategies and remarkable sales processes that shorten the sales cycle and increase close rates.