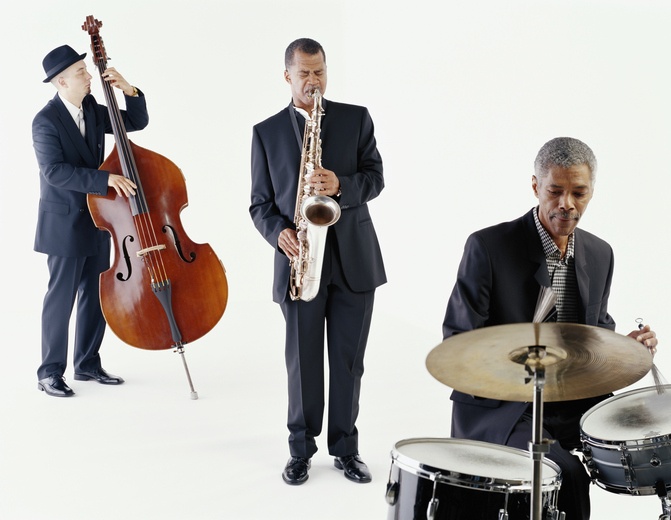 Demand Generation With Inbound Marketing Tactics Requires These Roles To Produce Results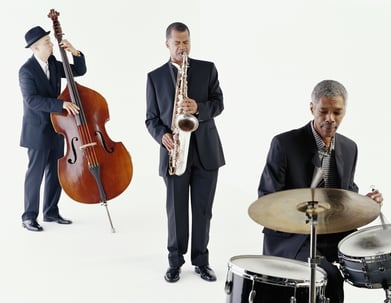 You're ready to tackle the complexities of today's revenue growth challenges. You get it. You know it's not about marketing or sales; it's about revenue. You see how demand generation focuses on getting people aware of your company and you see how inbound marketing earns the attention of people in an active search mode.
But you probably also see that the work needing to get done is complex and requires an entirely new set of skills. It's highly unlikely that you'll hire a new graduate, turn them loose and have them immediately building your funnel model, creating content, contributing to your stories, optimizing your website, using technology and impacting results in the first month.
Instead, consider the three different new roles you need and find out how you go about adding them to your company so that you not only hit but exceed your revenue targets month over month.
1) Sales Process Engineer
If you're not closing 90% of the proposals or agreements you submit, your sales process could use some upgrades. I'm not being brash; I'm being "no fluff" with you. You need a sales process engineer on the team. You need someone who can assess your current sales process, map out your current sales process and then create a sales process redesign to provide a remarkable experience for your prospects.
That experience focus on content, education, advising and advocacy, and it's strategically designed to turn sales-qualified leads into new customers and revenue. If your current agency isn't doing this, offering this or talking to you about what you do with the leads it generates for you, then you probably have the wrong agency.
This same person is also looking at the data associated with your sales process. How long is it taking? What are the conversion rates all through the funnel? What are the engagement and connect rates on outreach? These metrics are critical to helping you close more business, close it faster and close it for higher dollars.
2) Content Strategist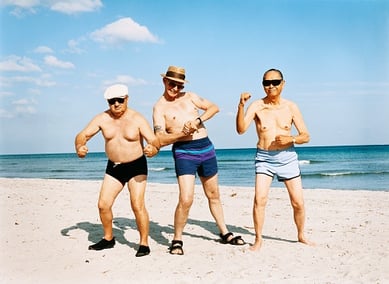 You should have noticed a theme in the previous section. It's filled with content. The marketing and sales experience has to be content rich. It can't be filled with just any content. You need content that helps you get found, disrupts your prospects' status quo and emotionally engages prospects in conversations with you and your sales teams.
Only an expert in creating content strategy can deliver this level of insight.
It's highly unlikely that you're going to get this level of content from a freelance writer. They're great at cranking out content for blog articles, whitepapers and even infographics, but they're not going to understand your strategy, your prospects' experiences or the stories you need to tell to convert leads into new customers.
Content should never be considered a commodity to be shopped and discounted. There's a difference between a $1,000 blog article that tells an emotional, disruptive and compelling story and the $100 blog article that is 800 words and includes your keywords in the title — a big difference.
3) User Experience Specialist
You're probably used to having a graphic designer on the team or access to design resources through your agency. But today, it's only partially about design, and it's more strategically about the visual experience you're creating for your prospects once they land on your website.
You're going to need people who have specific UI/UX expertise. They know how to get visitors to engage with your pages and your content in a technical and graphic manner. They know how to design assets that get clicked and they know how to design assets that interactive developers can build.
They also know how to strategically design the website and the other content offers based on the actions you want people to take within certain pages and within certain offers. This is key to pulling people through the funnel with design, and since it's all about getting the bottom of the funnel to perform, adding people with this skill set is a requirement.
Adding These Skills To Your Team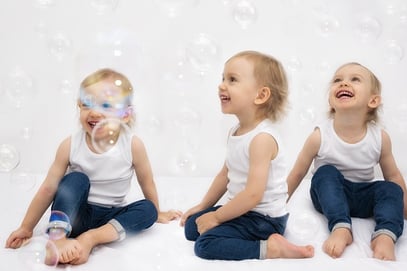 While you could hire these people, your best bet is to find an agency or company that can supplement your team with the skill sets and expertise we discussed here.
Make sure you ask the right questions before you move forward with any specific inbound marketing agency or demand generation agency. Better yet, choosing one that does both equally effectively might be your best bet.
Having people like this who are freelancers introduces unnecessary risk into your program. They could disengage, they could get a full-time gig or they could accept a more lucrative freelance gig and leave you without the resource you need.
Dig a little deeper, too. Professional writers are not all created equal. A new grad with an English degree is not the same as an agency writer who has been creating content for clients in a variety of industries for the past three years. Along the same lines, content strategists are not the same as simple writers. Content strategists are responsible for the performance of content and for creating an overall messaging, story and delivery approach that spans all types of content, including video, webinars and infographics. You want strategy as much as you want the actual content pieces.
Prioritization, Orchestration And Optimization
With so many new techniques and tactics in play, how do you know what to do first or even what to do at all? And how do you ensure that everything works together to deliver a perfectly orchestrated experience for your prospects? The key is methodology. Only the most sophisticated agencies and in-house teams have a methodology around execution, but it's critical and often missing in most programs. This is often why marketing under delivers.
By bringing a prioritization methodology that focuses on impact and effort, you quickly see what needs to be done first and why. By bringing a delivery or deployment methodology, it's easy to keep a variety of different tactics synchronized. And by having an optimization methodology, you quickly see what you need to work on each month, what needs to get upgraded and what you might want to scrap for underwhelming performance.
I'm going to be blunt: You might move the needle on revenue with your existing team, existing agency or existing configuration of outside agency and internal resources. But since revenue generation (marketing and sales) is so dramatically different today, the old-school configurations are unlikely to produce the kind of results you expect.
Let me give you two quick examples. When I ran marketing for a $50 million software company, I had siloed teams in my department: the SEO agency, the web team, the email marketing specialists and the events team. There was no integrated approach other than me directing them to be consistent with the message. The same is true when you hire an SEO firm, a web design shop and a content marketing agency. They can't possibly work together like they should to get you the one plus one equals three.
You need a different set of specialists working together in cross-functional teams and with a new bag of technical expertise if you want your marketing and sales efforts to produce business outcomes like new customers and revenue growth.
Square 2 Marketing – Innovating Marketing And Sales To Match Today's Buyer Behavior!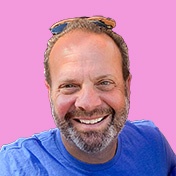 Mike Lieberman, CEO and Chief Revenue Scientist
Mike is the CEO and Chief Revenue Scientist at Square 2. He is passionate about helping people turn their ordinary businesses into businesses people talk about. For more than 25 years, Mike has been working hand-in-hand with CEOs and marketing and sales executives to help them create strategic revenue growth plans, compelling marketing strategies and remarkable sales processes that shorten the sales cycle and increase close rates.