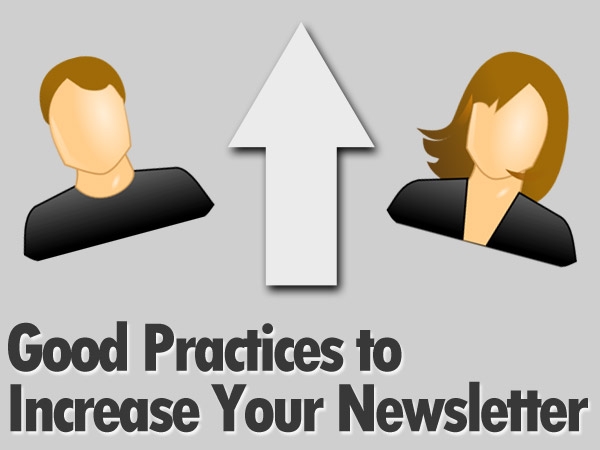 Whether you're a business, a blogger or an organization, one critical piece of the inbound marketing puzzle is your email newsletter. Getting website visitors to convert on an email newsletter is huge and can dramatically affect your bottom line. Yet as email newsletters are so critical to the inbound marketing strategy, many businesses neglect promoting their newsletters. This can dramatically slow down the growth of their business and cause lots of lost opportunity. In this article we will review the 2012 best practices for promoting and increasing email newsletter subscribers.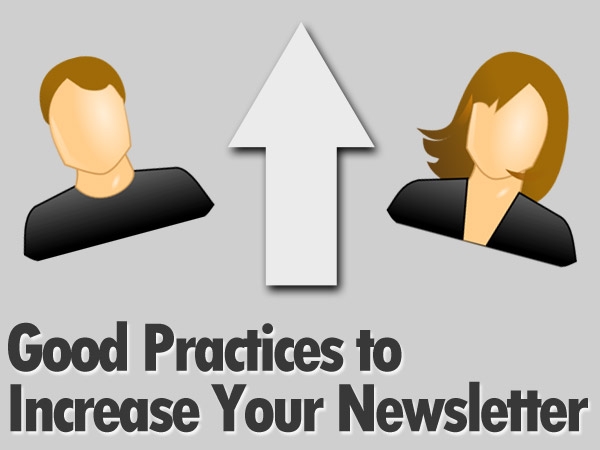 Show Website Visitors Value
The majority of people will not want to sign up for your newsletter just because you have one. Simply putting a sign-up box and saying "Sign Up For Our Newsletter" isn't a very compelling argument for signing up.
Keep the phrase, "What's in it For Me" in your mind when creating your newsletter promotion and call to actions. Explain the value in the newsletter and the long term benefits from signing up. Visitors should be impressed by the types of content you're sending out in your newsletter and be excited to sign up. Show them the value and benefits they will receive by being a part of your newsletter.
Hook Subscribers with an Premium Content Offer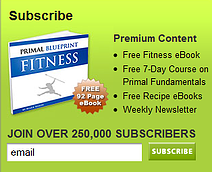 One great strategy that has been used very successfully is to create a premium piece of content and offer it as a value add for visitors who convert for on your newsletters. Some examples of good premium content include ebooks, pre-recorded webinars, case studies, etc. Keep the content very top funnel and low sales focused.
On the right is a great example of a content offer being leveraged to increase subscriptions on MarksDailyApple.com.
Build Credibility
Before people sign up to receive email from you or your business, they want to be assured that the content is good quality and it is worth their time. So it is important to build the credibility of your newsletter which can be done a few different ways.
Once you start building a larger newsletter group, you can advertise the number of users who are subscribed. Adding a small blurb "Join the over 10,000 subscribers" makes a very compelling credibility boost because if 10,000 people are signed up and happy about the content they are receiving, then there's a higher likely hood that new visitors would like to receive it as well.
If you're just starting out or don't have a big list yet, a successful way to build your credibility is to highlight some of the certifications you own and how by subscribing to your newsletter visitors can access your expert knowledge. Add in something to the effect of: "Our Hubspot certified inbound marketing specialist, Luke, wants to share his expert knowledge by sending you a monthly newsletter".
General Placement and Promotion
The placement and promotion of the newsletter may vary from time to time depending on what other marketing activities you're trying to promote, however, there are some general web standards for successful placement to gain attention of your visitors.
I'd also suggest adding a call to action on your email signature, on your social media accounts, at the bottom of your blogs, on your invoices and basically anywhere else target subscribers could be.
Have Multiple Newsletters
If you have the time and resources, it is a great idea to create multiple newsletters which are geared towards a different niche audience. The more refined you can make your newsletter topics and focus the more qualified the leads will be and the better you can tailor the content and call to actions.
By creating multiple, targeted newsletters, you can create specific call to actions to sign up (and within the newsletter) which speak specifically to the benefits that specific group is interested in. This will increase your conversion rate and also increase conversion within the actual monthly newsletters.
Ask Current Subscribers for Referrals
Your current subscribers may be an excellent, untapped resource for increasing your newsletter subscribers. These are people who already found value in your content and enjoy receiving it, so there is a much higher chance they would be willing to recommend your newsletter to friends and colleagues. Additionally, because the newsletter is being recommended to them by a person of trust, those friends and colleagues are much more likely to convert to subscribers.
Include a strong call to action in each monthly newsletter which a message to persuade your current subscribers to invite their friends and colleagues to subscribe as well.
Test, Measure, Improve
Just like any activity in marketing, it's important that your email newsletter marketing efforts are not a static item. Rather, your email newsletter marketing should be dynamic and constantly evolving and changing depending on your marketing statistics.
Savvy marketers will setup analytics to track the entire visitors to subscriber conversion process. Create multiple call-to-actions that speak to different points of pain of the target group and then plug those call to actions into an A/B test to evaluate which performs the best. Performing this process is also important for testing multiple premium content offers.
These are just some of the methods on how to improve your subscription rate of your email newsletter. Remember, having an ever-growing, large list of qualified subscribers is critical to helping grow your business and develop relationships with engaged and loyal customers. You can learn more about increasing your newsletter list in my other blog: How to Boost Your Newsletter Subscriptions