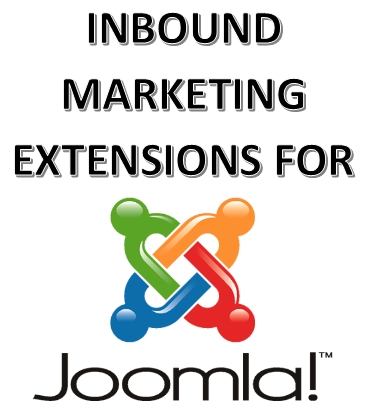 In the Joomla! world, your site is only as good as it's extensions.

At Savvy Panda, we're big on showing love to the best extensions out there. That's why we created our famous Top 100 Extensions list, and it's why we recently developed jInbound.

All of this got us thinking it would be awesome to put together a list of the best marketing extensions for Joomla! sites. So, guess what? We did!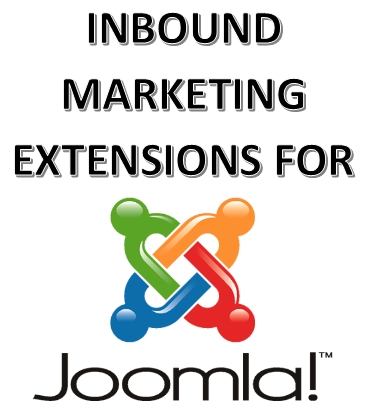 This list is based on the daily experiences of our pro developers, category-relevant components on our Top 100 Joomla! Extensions list, and reviews in the Joomla! Extension Directory.


Contact Management/Communication
Joomla Extension Directory Rating: 4.96 / 5
It's pretty hard to do effective and measurable online marketing without email.
AcyMailing makes it easy with unlimited contact management, lists, personalization, and unique subscription options.
On top of all that, it keeps you in compliance with CAN-SPAM, AKA the federal government regulations on email marketing.


CRMery

Joomla Extension Directory Rating: 4.92 / 5
CRMs are generally either completely adored or absolutely hated by the teams that use them. Fortunately, CRMery falls into the former category for almost all it's happy Joomla! subscribers.
CRMery is the first and only CRM designed exclusively for Joomla!, enabling site owners to access contact information and reports without even leaving the back end of Joomla!.

It's mobile optimized, so you can access all of your information on the go without all the finger pinching and eye squinting.


jInbound

Joomla Extension Directory Rating: N/A
We know, we know - this is a shameless self promotion.
But seriously, we truly believe that jInbound has the capability to transform any Joomla! site from stagnant to incredible.
jInbound gives you the ability to create custom forms, develop landing pages, manage contacts, nurture leads, and more.


RSform Pro

Joomla Extension Directory Rating: 4.81 / 5
Forms are essential to online marketing, since they are the simplest way to collect user information you can use to fine tune your marketing efforts.

This extension allows for not only customization of form fields, but also CSS styling within to match your form to the page where it lives.

Even better, RSForms are compatible with MailChimp, Salesforce and Constant Contact to streamline contact management.



Content
EasyBlog

Joomla Extension Directory Rating: 4.95 / 5
Blogging is a non-negotiable in the Inbound space.

Effective blogging requires a substantial time investment, since great blogs are well researched and written to speak specifically to the indented audience's informational needs.

If you're going to invest all that time and energy into creating awesome blog articles, you deserve an equally awesome extension to handle all that content.

EasyBlog is currently used on over 50,000 websites for a wide array of blogging formats, from personal to corporate.

This component allows for multiple authors of a single blog, auto sharing to social networks, control over spam comments, mobile optimization, and more.

EasyBlog's true claim to fame is it's seamless integration with deverse third party systems like Joomla Content Editor and sh404SEF, making it a favorite for sites with many moving parts.


Let's face it: contemporary marketing is turning more and more toward content as a means of promotion and persuasion. Great Joomla! sites feature blogs and articles with timely and relevant information - but none of that content is worth much if your audience doesn't know about it.
This component integrates with Facebook, Twitter and LinkedIn to seamlessly push your Joomla! articles or K2 items to your social networks. You can set all articles to automatically promote, or can time out messages in the future.
For the busy site admin, or the marketing novice, this is an incredible way to ensure all that hard work creating content is translating into visibility and traffic for your site.



eCommerce
ActiveHelper LiveHelp

Joomla Extension Directory Rating: 4.77 / 5
If you've every run an ecommerce site, you know how frustrating shopping cart abandonement can be. Fortunately, developers have created nifty ways to keep your potential customer engaged with the site.
One of the best examples of this is live chat, where you can have a 1-to-1 interaction with anyone who's experiencing trouble on the site.
ActiveHelper allows you not only to communicate with visitors, but to gain insights about them in realtime: monitor who's on your site, what pages they've viewed, what source refered them, and more.
Even better, this extension can translate your conversations in over 30 languages!


AWOCoupon Pro

Joomla Extension Directory Rating: N/A
Coupons are one of marketer's oldest tricks, and the digital space is no exception.
This component allows you to create any coupon you can think of - from percent off to a free item with another item purchased. It also has gift certificate functionality with custom images, fonts and colors.
SEO
sh404SEF

Joomla Extension Directory Rating: 4.39 / 5
Here's a doozy: if you want your site to rank well in search engines, you need a search engine friendly site.

When you're ready to tackle that major task, sh404SEF will become your best friend.

This component manages a suite of SEO issues including 404 redirects, search engine friendly URL structure, meta descriptions, and so much more.

It can easily be turned on and off while modifying other parts of your site, and the configuration allows for granular customization.



Social Media
JFBConnect

Joomla Extension Directory Rating: 4.98 / 5
If you're looking to integrate social media on your site experience, this extension is an absolute must.
JFBConnect has basic social log in functionality, so users can use existing accounts (from Facebook, Google+ or Twitter) to comment and participate on your site. All Facebook modules are automatically translated into every language Facebook supports (that's over 70!)

Did we miss one of your favorites? Let us know in the comments below, and we'll keep it in mind for a Round II!