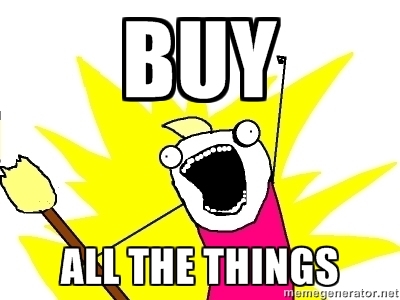 Twas the night before Thanksgiving, and all through the house, not a creature was stirring, not even a mouse...except for a whole bunch of marketers!

Black Friday is upon us, and that means one thing: the onset of sometimes hilarious, sometimes sleazy, but always intriguing marketing campaigns. Everybody loves a case study, so let's take a look at the brands doing the most with their late November initiatives.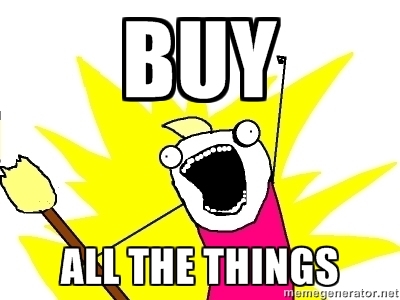 Kohls
If you've been paying any attention at all to this season's trends, you know that this year isn't just about Black Friday - it's about squeezing the money out of customers before the big day.

While doing some deal research, check out what I found in search results:



I see what you did there, Kohls.

While the rest of the retail world is busing acting like sharing their upcoming sale information ahead of time is sufficient, Kohls is actually giving buyers access to discounts starting on 11/26.

Because why wait until tomorrow to buy a pot and pan set you can buy today?

Kohl's is not the first retailer to attempt a sneak into our pocketbooks before the turkey has even been carved, but they are pretty innovative in their promotion strategy.

This search is a highly competitive keyword, so it's no surprise to see the giants like Kohls, Target and Walmart taking up premium ad space. But Kohls is doing a killer job setting their ads apart by promoting these early deals. This is an example of time-sensitive PPC done very, very well.


Express
Speaking of providing deals early, Express is going all out this year on the early bird discounts. On top of that, they're keeping it simple.

Rather than squawking about 20% off this and a free gift card for buying that, Express is getting right to the point and discounting their entire inventory by 50% off through Friday afternoon.


Is it just me, or is this a welcome calm in a sea of jumping through hoops for sales? This seems like a great way to simplify the buying process and drive customers to fill their baskets to the brim, because who doesn't love half off?

We'll have to see if this universal discount strategy sticks in the upcoming years.


Best Buy
A few days ago, All Things D reported on my favorite 2013 initiative so far: the tech giant is leveraging Vine to invite users to document their time spent waiting in line on Black Friday. They're sponsoring the following Tweet on account of their enviable (and potentially misguided) confidence in the check-out procedure they have in place:


#BlackFriday is almost here! When you get in line, send us a Vine. Use #VineInLine and we'll RT the best. https://t.co/Cy35yLzODg

— Best Buy (@BestBuy) November 25, 2013

This has the potential to go really great, or really cataclysmically poorly. Will we see hilarious snapshots, or a stream of complaints about exhorbitant wait times? The answers remain to be seen, but we'll be monitoring the hashtag to keep you posted.


Walmart
What's your worst Black Friday nightmare? If you're anything like me, it's waiting in line for hours (not that I've done that) only to find the product you've been pining for is sold out, resulting in an embarassing public meltdown in the middle of a busy aisle (not that I've done that either...)

Walmart is all too familiar with this scarcity issue, as their stores seem to always find a spot on the list of places where violent outbreaks occur over depleated stocks of high demand items.

The retailer has found a difficult but invaluable response to this issue: this year, they're guaranteeing a handful of items will be available no matter what to shoppers who arrive within an hour of store opening. If the unthinkable occurs and the items run out, people will be able to get a guarantee card to purchase the item before Christmas.

One thing to keep in mind: this might be labeled a "Black Friday" sale, but look closely: within an hour of opening actually means you've got to be in Walmart by 7 PM on Thanksgiving Day.



If you need a TV that bad, this is a pretty great deal. As for me, I'll be making my second round on the buffet line around that hour, and discounted electronics will be the last thing on my mind.

Will this be enough to end physical altercations over Furbies? Check Saturday's newspaper to find out...

If you're interested in jumping on the Black Friday/Cyber Monday sales train but don't have the kind of resources these big retailers have on hand, you've still got a few hours to optimize your website for conversions.

Most importantly, remember to take a break from the marketing madness and enjoy some time with family this week.

Happy Holidays!