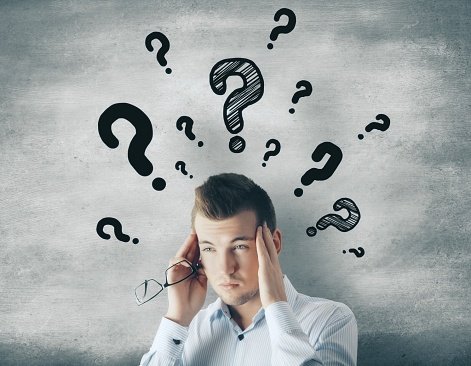 Inbound Marketing Or Demand Generation? The Issues Below Sound Like People Are Confused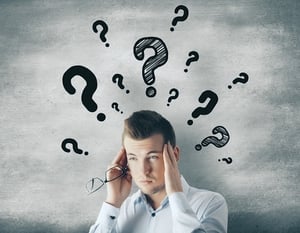 Over the next couple of days, you're going to see everyone and their brother publishing HubSpot's 2017 State of Inbound report. While we could do the same, instead we're here providing you with solutions to the challenges identified in the report. Yesterday we highlighted the sales challenges, and today we are focusing on the marketing challenges.
When you look at the top issues uncovered in the report, it's startling that 63% of the people identified generating traffic and leads as the top challenge. Wow! As a community of smart marketers, we're still struggling to do the basics. How is that possible? The short answer is that it has become even more difficult. While the tools are more diverse and widely available, how you use those tools has changed so dramatically that it's still a challenge.
Here's how to conquer your challenges in these six areas.
The top challenge, referenced by 63% of the people surveyed, is…
Generating Traffic And Leads
This is a pretty broad area. As I mentioned above, this is a little like saying 63% of marketers don't know how to do their jobs. I'm pretty sure that's not the case. I think the essence of this challenge is not the basic blocking and tackling associated with driving visitors and leads but rather doing it at a pace that matches everyone else's expectations — especially sales and executive leadership.
I've always said the focus is wrong here. Most marketers start with the tactics. The problem is that website, blogging, content, emails, search, social, paid and other tactics are not where the secret to lead generation resides. Everyone knows the tactics. What's preventing you from generating enough visitors and leads is the strategy behind the tactical execution, the orchestration of those tactics and the optimization of those tactics once they're launched.
I also think it's important to understand why this is a challenge, and that's because very few people are actually accountable for the entire lead generation effort. Typically, companies have people responsible for the website, other people responsible for content creation, other people working on search engine optimization, and then more people working on demand generation and lead nurturing. While these people all roll up to a CMO, there's a reason why the average tenure of the CMO is down again and down dramatically. The silo approach to marketing cannot work in today's environment.
This is why inbound marketing agencies have sprouted up like weeds. These agencies are typically responsible for a wide variety of these tactics (at least at the top agencies), including strategy, orchestration and optimization. Short story — they need to be great at everything.
If you want to improve your ability to generate visitors and leads, start by looking at what you're saying to whom and when you're saying it. The stories you tell are critical. Also, when we look at underperforming programs, we see a disconnect between tactics. Make sure search, content, web, conversion, email and social specifically are all tightly orchestrated.
Finally, you need an optimization methodology or an agency that specializes in optimization. When you're executing 10 to 15 different tactics simultaneously, you need a process to make sure tasks and work get prioritized properly and that resources get allocated to the right types of upgrades. Figuring this out on your own can take time and be challenging, but applying a tested approach makes a lot of sense and produces results in a much shorter time frame. To learn more about how we prioritize and optimize for our clients, click here.
The second challenge, referenced by 40% of the people surveyed, is…
Proving The ROI Of Our Marketing Activities
This actually has nothing to do with marketing and everything to do with sales or revenue. To show ROI, you must have income associated with investment, and the only place the income comes from is the new customers and revenue generated by your marketing activities.
This also means you (as marketers) are going to have to start showing full-funnel tracking for the website visitors you generate. To be more specific, prospect A showed up on the home page of our website at 10:15 a.m. on May 18. They then went to the team page, pricing page and request a consultation page. At 10:22 a.m., they completed the form on that page and transitioned into the sales-qualified lead phase of our sales funnel. At 10:23 a.m., sales rep Jane received notification and she reached out with email one at 11:45 a.m. (note the delay in response). See where this is going? You need this level of insight to track prospect A all the way through the entire click-to-close experience.
Once prospect A closes and turns into a new customer who spent $150,000 with your company, you'll be well equipped to prove ROI for the marketing investment required to get her to the site, on the site, converted from the site, and then supported through the sales process by the content and experience upgrades you provided. You'll also be able to justify the technology investment that provides this level of attribution tracking, automating and monitoring. If you want more on this, I wrote about a click-to-close experience at one of our clients worth over $1 million. Click here to read about it.
The third challenge, referenced by 28% of the people surveyed, is…
Securing Enough Budget
This is directly related to marketing's ability to generate revenue. Once you consistently generate enough high-quality leads and those leads convert into revenue, you should be in a better position to request more money and protect your current budget.
The other aspect of this challenge is an ability to model results based on a level of investment. For example, there is a direct relationship between the results and the level of investment. Yes, efficiencies are gained at certain levels and after a certain amount of time, but marketing today requires consistent nurturing along with a continual investment in new techniques and new technologies. The optimization required to continually improve marketing and sales program performance also needs to be budgeted for, and the more you do it, the better your results.
The fourth challenge, referenced by 26% of the people surveyed, is…
Identifying The Right Technologies
Today's sales and marketing technology environment is getting more complicated every day. The impact these new tools have on the performance of sales and marketing teams is requiring marketing folks to stay up to date on, review and trial new tools regularly. Our "practice what you preach" core value keeps us focused on testing new tools on our agency first. Then, once we are comfortable with the performance and the lift, we focus on operationalizing those tools and working with client to select, install and manage them.
The graphic, click here, illustrates the massive amount of technology tools available for sales and marketing. You're likely going to need partners that bring technology agnostic approaches and technology expertise to the table. Their practical and client experiences with those tools will be invaluable when you're starting to review tools, select tools and use tools in your own marketing and sales programs.
The fifth challenge, referenced by 25% of the people surveyed, is…
Managing Our Website
This was surprising to me because managing a website has become one of the simplest aspects of marketing over the past few years. Related to the technology conversation, so many of our clients are on the HubSpot platform, and they rarely have any issues with managing their website.
While I expect some of these challenges to continue to be issues (especially the lead generation and impact on new revenue), I would be surprised if this issue specifically doesn't aggressively decline as the website management tools continue to improve.
The final challenge, referenced by 21% of the people surveyed, is…
Targeting Content For An International Audience
The world is a global economy, so it's not surprising that respondents are looking at international audiences. The way marketers can attack this challenge is to think about the cultures and experiences of the target audiences. Referring back to the strategy conversation from the first challenge, by understanding the individuals in each of the audience segments it becomes clearer what content they need, in what format and how it needs to be delivered.
I think this becomes more complicated when you look at digital assets like your website. Converting your website for visitors from different countries who speak different languages and have different cultural nuances is core to giving them a click-to-close experience that causes them to want to do business with you.
This too should become easier as the technology and tools continue to advance. I'd expect that eventually Google or the website hosting companies will be able to instantly translate sites based on visitor IP address or specific requests. These translations would include feathering in the cultural nuances in addition to the actual content adjustments.
These challenges highlight for me how complex marketing has become over the past few years. This isn't going to get better. With the inflow of artificial intelligence, formless lead capture and new sales technologies that deliver "wow" experiences for prospects, this world is going to continue to change very quickly. The separation between sales and marketing is dissolving faster and faster. I expected it to happen a few years ago when we wrote our book "Fire Your Sales Team Today," which focused on the revenue department and how to rethink your entire sale and marketing exercises.
It now appears we're in the midst of it with most of the major movement happening next year and into 2019. How you market today will not be how you market in 2019, and how you sell today will not be how you sell in 2019. You need to start working on the new models today to be ready and competitive tomorrow.
Square 2 Marketing – Innovating Marketing And Sales To Match Today's Buyer Behaviors!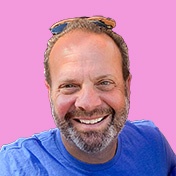 Mike Lieberman, CEO and Chief Revenue Scientist
Mike is the CEO and Chief Revenue Scientist at Square 2. He is passionate about helping people turn their ordinary businesses into businesses people talk about. For more than 25 years, Mike has been working hand-in-hand with CEOs and marketing and sales executives to help them create strategic revenue growth plans, compelling marketing strategies and remarkable sales processes that shorten the sales cycle and increase close rates.