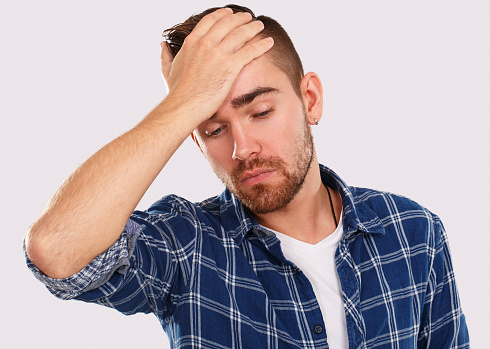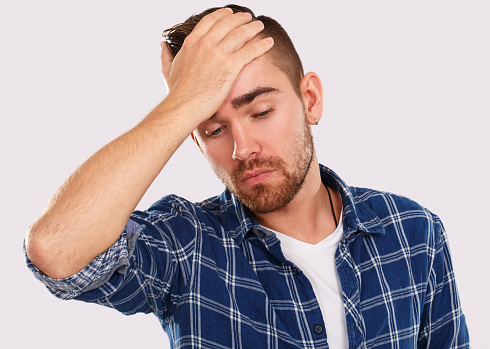 I know, inbound marketing is complicated. You've never done it before, this is your first effort and you've gotten different advice from different people. We've heard it all.
That being said, we've been doing inbound marketing since long before it was even called inbound, and our scientific approach has uncovered a number of land mines. If we're able to help you avoid these, it's our pleasure.
So, here are some of the worst mistakes we've seen over the course of our 12-year history of creating, planning, implementing, managing and optimizing inbound programs for a wide variety of clients in many different industries.
Mistake #1 – Starting without a strategy or plan
This is, by far, the most common and major mistake people make when moving to inbound. Planning isn't sexy, and it isn't easy. It requires some difficult discussions around personas, messaging, differentiation and more. Most people want to jump ahead and work on the website, the blogging, the content, the emails and the social media. I get it – that's the fun stuff. But, without a solid inbound plan, the worst-case scenario is that you never get it to work, and the best-case scenario is that you perpetually underperform.
If you've started down the inbound path without a marketing strategy, no worries. That work isn't lost, and a good inbound strategist should be able to integrate what you've already done into your plan. Just pause your tactics until your plan is complete, adjust what needs to be adjusted and get back to marketing. This break will be the best time you've spent, and your results are going to prove it.
Mistake #2 – Not redoing your website to support inbound
A website with poor messaging, poor visitor experiences and poor search engine optimization is never going function as the cornerstone of your inbound effort. Even if you did just redo your site last year, it probably needs to be done again. Your website has to tell an emotional and compelling story in 10 seconds. It has to have highly optimized and strategically placed content all throughout. It has to move your prospects to action, and it has to help your business get found. Skipping this step is going to lead to a wildly underperforming inbound program. Don't make this mistake.
Mistake #3 – Not letting the program gain the traction it needs to work
You don't turn on an inbound program today and get leads tomorrow. It doesn't work like advertising. First, you have to create all of the foundational pieces so that it functions the way it's designed to. That means website, social media, content, blog articles, email marketing, video, search engine optimization and other core tactics. Once these are all working together, they have to gain traction to produce results. This is a slow movement up and to the right.
If you don't have the patience to give it the time it needs to show results, perhaps you should consider some other options for marketing your company. I've seen this time and time again. Clients give up only to see the results come along further down the road. Had they stuck with it, they would have been enjoying amazing results. Get it into your mind that it's going to take 12 months to really see results worth talking about. Then, think about what year two is going to look like when you're not starting from scratch, but rather adding to your 10x improvement in visitors and your 5x improvement in leads generated. Consider that before you give up in the middle of implementation.
Mistake #4 – Under-investing in the program and expecting remarkable results
OK, it's expensive. But, don't make the mistake of removing important elements to save a few thousand dollars. Once this is up and running, you're getting leads and you're generating revenue, does it really matter if your program required $10,000 a month or $12,000 a month? It's pennies when you consider the strategic impact of having a finely tuned, inbound marketing machine that generates leads for your business.
And, is it really expensive? Your options are much more costly: trade shows at $10,000 a pop (minimum), appointment-setting services at $5,000 a month, advertising that could cost $20,000 or more for a few ads in a few magazines, direct mail at almost $1 per piece with postage. These old-school, traditional tactics are even more expensive than any inbound program – and far less likely to produce any measurable results for most businesses. Remember that when you budget for your inbound program.
Mistake #5 – Not trusting your experts
Don't hire someone to help you if you're not going to listen. It's not your role to tell them what to do. You're not impressing anyone. You're making a major mistake. Our most successful engagements, as measured by the results generated and the satisfaction of our clients, are those in which the executives got out of the way and let us do what we do.
Inbound is like nothing you've ever done before. So, if you think it's right for your business, find and hire someone who has done it for lots of businesses, in lots of industries, with lots of success. Then, let them do it for you, and simply monitor their progress and participate in their process. If they're good, it should actually be an enjoyable, educational and highly productive experience.
There are a lot of places where you're program can go off the rails. These are just some of the more catastrophic ones. They aren't the "limiting results" types of mistakes, but rather "doomed to failure" ones. In fact, if you see that you're making or have the tendency to make mistakes like this, my advice to you is don't even start an inbound effort.
Start Today Tip – If you've made one of these mistakes, or you're about to, all isn't lost. You're able to recover from all of them. If you've started working on tactics without a solid plan, just pause your tactics. The same goes for your website – take a pause, upgrade your site and then get back in the game. If you're starting to get impatient, that's going to take some internal fortitude on your end. But, look closely at your level of investment, as it might not match the results you expect. Finally, if you've hired an inbound marketing agency to help you, you have to trust them. If you trust them and their experience, get out of their way and let them do what they do best. You'll be much happier in the end.
Square 2 Marketing – Leading The Reality Marketing And Inbound Marketing Revolutions!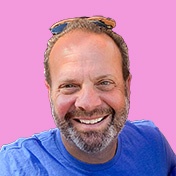 Mike Lieberman, CEO and Chief Revenue Scientist
Mike is the CEO and Chief Revenue Scientist at Square 2. He is passionate about helping people turn their ordinary businesses into businesses people talk about. For more than 25 years, Mike has been working hand-in-hand with CEOs and marketing and sales executives to help them create strategic revenue growth plans, compelling marketing strategies and remarkable sales processes that shorten the sales cycle and increase close rates.