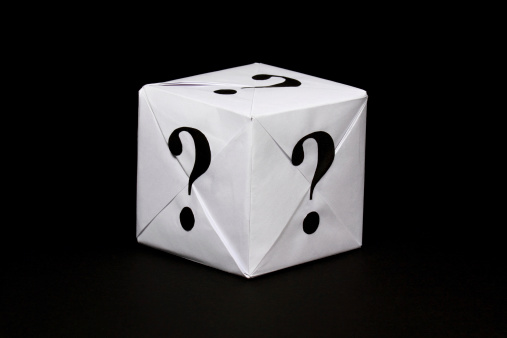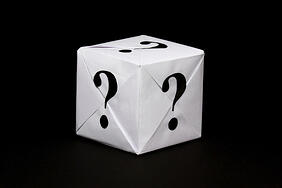 People all over the world are trying to figure out how inbound marketing works.
I don't mean conceptually – I think most people get why it works. I mean actually understanding the mechanics of how it works to generate new visitors to your website and how to turn those visitors into leads for your business.
So, today, we bring you the 11 secret ways that inbound works.
You're going to be surprised to find that our 11 secrets have nothing to do with the actual tactics that go into an inbound program. You don't need me to tell you how to write a compelling blog article that gets found, and you don't need me to tell you how to build a website so that your prospects have a remarkable experience with your company. These and other specific tactics are critical, but they are far from being part of the secret sauce.
Here we go!
1. It matches perfectly with the way people want to buy today – I don't want to spend too much time on the obvious, and we talk about this in our blog on a regular basis. To summarize, people don't want to be interrupted, and they don't want to be sold to. They want to be helped, on their own schedule and in the way that works for them. Inbound serves up highly valuable content in a way that allows people who actually have an interest in your products or services to identify themselves. Then, it allows you to nurture them until they are ready to go. It's just that simple.
2. It applies a methodology that allows you to connect marketing tactics – The idea of integrated marketing is older than dirt. Even traditional advertisers know that their marketing tactics need to be tied together. But those tactics can still be siloed, and those silos are broken down and removed with inbound. The thread that ties all of the inbound tactics together is inbound itself. The process is a single effort focused on optimizing a variety of tactics with real data and quantitative performance as the measure of success.
3. To do it right, it needs a strategy before tactics – While there might be some people who disagree, 11 years of doing inbound for clients has shown that having a well-thought-out, comprehensive marketing strategy before you start is one of the secrets to an inbound program that delivers results.
4. It's data and performance based – For years, marketing was an art, but today, it's a science. Every day, we get data on the performance of all aspects of an inbound effort. We get data on blog articles, webpages, rankings for keywords, email campaigns, lead nurturing emails, conversions on specific landing pages, CTA buttons and content types. All of this information gives us unprecedented insight into what's performing and what might be underperforming. Better yet, we get this in real time.
5. Its mission is leads, not branding – "Get your name out there." It's been the rallying cry for marketers for years. Today, the new mantra is, "Get leads!" How refreshing: Finally, there's a business-oriented measurement for marketing. Inbound is the only methodology that provides the tools to generate leads, instead of just "get your name out there and hope someone calls you." Hope is not a strategy!
6. It has an automation component – Today, marketing is exponentially more complicated than it was even two or three years ago. Yes, you can buy software to automate your reoccurring marketing tasks, like email and landing page development. But, if you want to really make an impact on your business, you need to be looking for an inbound automation platform. Inbound marketing is so methodical, so scalable and so repeatable that it requires automation to make it hum.
7. It's about them, not about you – This is more of a marketing issue than an inbound issue, but it's a common mistake we see. Whether you're doing inbound or not, you still have to talk about your prospects. Resist the urge to talk about yourself. Your prospects don't care about you; they only care about how you're going to help them.
8. It uses the best of today's marketing tactics – As we mentioned above, inbound takes the best of today's buyer-focused marketing tools and puts them together in a Marketing Machine. They are tightly integrated and, when coupled with a solid strategy and a methodology to optimize the effort weekly, they produce solid results month over month for years to come.
9. It's systematized, scaled and replicated – Inbound marketing is a process. Processes are designed to be scaled. So, once your inbound marketing or inbound sales process is set up, it can be scaled, systematized and replicated so that it runs behind the scenes with oversight instead of deep involvement. Need more leads? Turn up the process.
10. It's optimized day by day, week by week, month over month – Finally, you get insight into how you're doing. Not at the end of a three-month ad campaign, but rather every single day. With inbound, you literally look at your smartphone and see visitors, conversions, leads, sources of visitors, blog performance and more. Today, we adjust our program weekly so that, by the end of the month, we have overachieved.
11. The better you get at it, the higher your return on investment – Whether you're running an inbound marketing agency or an internal marketing department, this is one of the best reasons to be considering or even executing an inbound program. As you get good at it, it takes less time and requires fewer resources, meaning you make more money.
In addition, as your program improves, it actually gets easier to generate the leads you need to hit your goals. When you have 15,000 followers and you publish a blog article, you should expect many more new visitors to your site than when you only had 150 followers.
Inbound takes time. Here's a bonus secret: Get started today. The sooner you start, the sooner you're going to start seeing results. Apply all of these secret insights, and before you know it, you'll have an inbound machine driving both marketing and sales at your company.
Start Today Tip – Simple! Get started. Confucius once said, "The longest journey starts with a first step." Take your first step today. Give up traditional, interruptive marketing and move to inbound. Rework your entire strategy to focus on inbound tactics. Good news: It's getting close to the time of year when planning for 2015 is something you should be considering. Consider creating a marketing plan for 2015 that's 100% inbound. Do it today!
Square 2 Marketing – Leading The Reality Marketing And Inbound Revolution!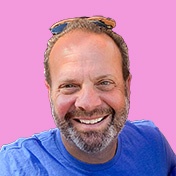 Mike Lieberman, CEO and Chief Revenue Scientist
Mike is the CEO and Chief Revenue Scientist at Square 2. He is passionate about helping people turn their ordinary businesses into businesses people talk about. For more than 25 years, Mike has been working hand-in-hand with CEOs and marketing and sales executives to help them create strategic revenue growth plans, compelling marketing strategies and remarkable sales processes that shorten the sales cycle and increase close rates.