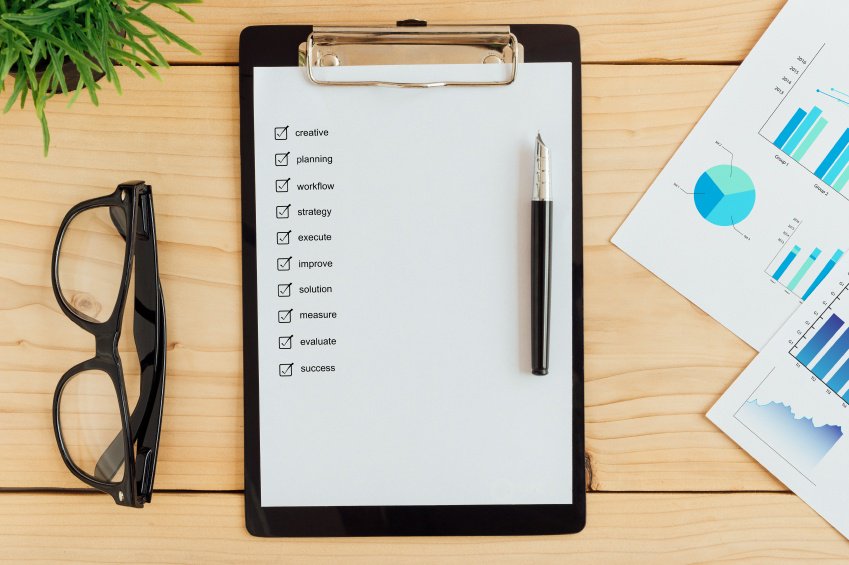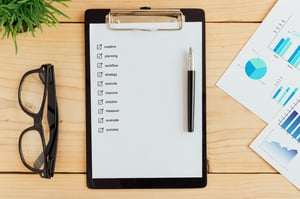 In today's digital world, inbound marketing is a must. However, inbound requires a multi-pronged approach that encompasses many different tactics. An incomplete strategy isn't an effective strategy.
To make sure your inbound marketing strategy helps you achieve your goals of getting found online, generating leads, and closing sales, then follow this checklist.
Create Goals
To ensure that your inbound marketing strategy is working, you need to know what to expect in the first place. Establish SMART goals for leads each month, your conversion rate, your closed deals, and other results you want to see.
Create Buyer Personas
Spend the required time learning and researching your ideal audience. Learn your buyers' demographics, pain points, desires, and needs in order to create buyer personas. You need to know who you're talking to before you can start effectively spreading your messaging online.
Do Keyword Research
Keyword research can help you better understand what type of content to create in order to target the right keywords that your audience will be using when going online for information. It can also help you understand which keywords are more competitive than others. You'll need at least 20 keywords.
Use SEO
Ninety-three percent of online experiences begin with a search engine. Search engine optimization will help you optimize your website and all digital content so you can be more easily indexed by search engines. In turn you'll increase your rankings and generate more web traffic.
Create a Content Strategy
Content is going to make up a huge part of your inbound marketing strategy. Creating a content strategy can ensure that you're doing things right. Make sure your content speaks to your buyer personas, is educational but fun, covers all stages of the sales funnel, and is consistent.
Insert Links
Including both internal links and external links throughout your website can help improve the user experience and encourage others to link to your site for improved credibility and trust.
Use Images
Images can help you get noticed and enhance the aesthetics of your webpages. Each page should have its own image and the image's file name should contain a keyword.
Include Calls to Action
Calls to action do what you'd expect from the name—they entice action from your web visitors. They also help your visitors understand what the next step is in your process.
Use Social Media
Social media is a necessity for the success of your inbound marketing strategy. It offers your business many benefits, including increased brand awareness, humanization of your brand, and a wider network. Plus, it can help with SEO, with inbound links, and with top-of-mind awareness.
Know Your Metrics
No inbound marketing strategy will be perfect right off the hop. Know your metrics, track your efforts, and make changes if your tactics aren't producing the desired results.
Create a Blog
Blogging is critically important and all businesses should blog often and consistently. The more blog entries you publish, the better your SEO results, the more easily you can be found online, and the more trust and credibility you can gain from being a thought leader in the industry.
Create an Email Marketing Strategy
Once you get hot leads from your website, you may need to nurture them in order to move them down the sales funnel until they're ready to buy. Creating an email marketing strategy can help you nurture those leads in order to convert them into customers.
Integrate Inbound into Your Sales Process
Your messaging and the way you treat prospects should be consist from marketing to sales. Integrating your inbound marketing strategy into your sales process can ensure cohesion and can boost your close rate.
Implement Software
Software programs, like marketing automation software and customer relationship software can streamline your inbound marketing strategy, help you save time, help you track results, and help you maximize efficiency and productivity.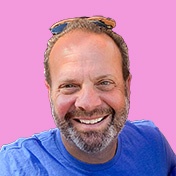 Mike Lieberman, CEO and Chief Revenue Scientist
Mike is the CEO and Chief Revenue Scientist at Square 2. He is passionate about helping people turn their ordinary businesses into businesses people talk about. For more than 25 years, Mike has been working hand-in-hand with CEOs and marketing and sales executives to help them create strategic revenue growth plans, compelling marketing strategies and remarkable sales processes that shorten the sales cycle and increase close rates.