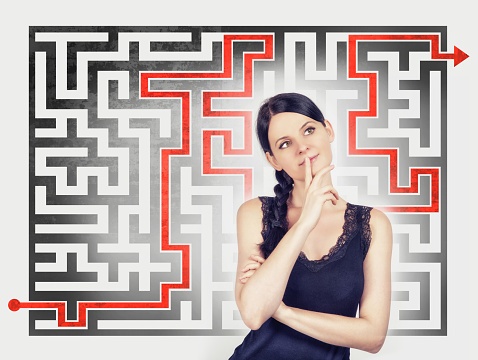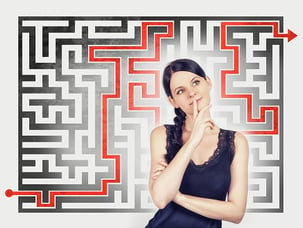 There's been a lot of talk about content marketing at the Conversion Conference. That's because, as we've said for a long time, content drives conversions and leads.
The better, more educational, more creative and more helpful your content is, the more people are going to want to download, view, share and read your stuff. So, stop guessing at what works and start using numbers to guide what you create.
We've talked a lot about using a well-thought-out content marketing strategy to ensure that your content is perfectly aligned with your search goals and your messaging and that it positions you as a thought leader.
A solid conversion strategy is also going to deliver efficiencies that impact your blog work, website strategy and social media engagement. If you're not seeing these kinds of gains, you might want to look at how you plan content across your company.
Here are the conversion optimization analytics you want to keep an eye on when you execute content marketing.
Site-Wide Conversion Rate
General site-wide conversion rates typically clock in at between 1% and 3%, but I've seen sites perform at much higher rates. For instance, Agencies 2 Inbound, a smaller site for inbound agency owners, has a 6% site-wide conversion rate. Regardless, you should be working hard to increase this metric month over month. Even a .5% increase across your site can turn into a significant increase in leads.
Individual CTA Button Performance
Your website needs calls to action. This is the action you want your visitors to take when they land on your site pages. The CTA button is one of the best tools to test. You can use copy variations on the button, and you can test button designs. You want to know which types of buttons and which copy options are driving your visitors to click.
Landing Page Conversion Rate
After your visitors click on a CTA button or a site page link, they're going to end up on a very specific and conversion-focused landing page. These pages are designed to do one thing and one thing only: turn a visitor into a lead. Solid landing pages should be converting about 40% of the visitors into leads. Excellent conversion rates can push up to 60% or 70%. Some of the factors around conversion include the copy, the imagery and the form you're using. Try to keep the form field requests to a minimum. Generally, the more info you ask for, the lower your conversion rate.
Content Social Sharing
Another way to know whether your content is connecting with your prospects is by seeing how often your content is shared on social media. One tip on getting content shared: Remind readers to share. In general, people do want to share, but often, they don't think about it. A gentle reminder usually improves sharing by as much as double.
Blog Article Conversions
I've seen hundreds of blogs that don't have conversion options at the end of the article. This is a major mistake. Your blog articles are only going to be between 600 and 2,000 words. If you're writing compelling blog articles, your audience should be looking for more. At the end of your article, add a CTA button that links to long-form content that continues the story. This turns your blog into a lead-generation machine. You should be able to get a 20% average conversion rate on blog views to leads.
Blog Views, Shares And Comments
Views, shares and comments give you insight into how valuable your blog content is for your readers. If the views number is up over average views, you clearly found a topic that people are interested in learning about. If your subscribers are sharing your content, then they found it valuable and want others to check it out, too. If they're engaged, they're going to want to comment and participate in the conversation you're starting. While I think comments are generally down and we don't really worry about it, getting comments means an engaged audience.
One of the questions that people ask us the most is, "How frequently do we need to be reporting content metrics?" This is a great question. The frequency of analytics is important. The answer is going to have something to do with the amount of visitors stopping by your site. The numbers are relevant because you need enough data points to make any decisions statistically relevant.
So, assuming you have decent traffic, you should consider looking at content metrics weekly. This should also give you some trend data, like which topics are more useful than others. Use this to adjust your content creation on the fly.
Start Today Tip – What gets measured gets done. So, you need to immediately begin tracking the metrics identified in this article. If you don't have the tools in place to get these data points, start there. Make sure you have the analytics necessary to manage your inbound marketing more proactively. Then, set up the rhythms and empower your team to report, review, respond and take action to improve the numbers. It's more about what you do than what you see. To some extent, doing something is better than doing nothing. Make your metrics action-oriented, and you'll see improvements in these key metrics.
Square 2 Marketing – Leading The Reality Marketing, Inbound Marketing And Inbound Sales Revolutions!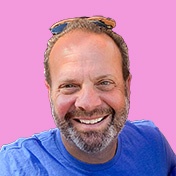 Mike Lieberman, CEO and Chief Revenue Scientist
Mike is the CEO and Chief Revenue Scientist at Square 2. He is passionate about helping people turn their ordinary businesses into businesses people talk about. For more than 25 years, Mike has been working hand-in-hand with CEOs and marketing and sales executives to help them create strategic revenue growth plans, compelling marketing strategies and remarkable sales processes that shorten the sales cycle and increase close rates.