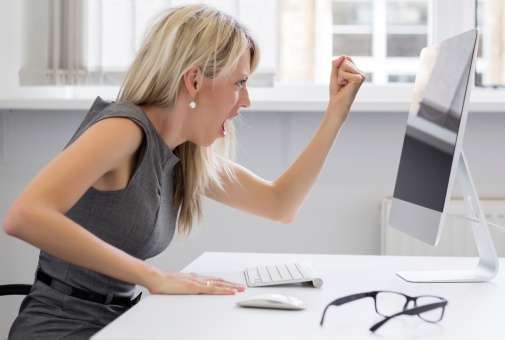 Nowhere Does Unsolicited Email Marketing Fit Into A Well-Thought-Out Inbound Marketing Program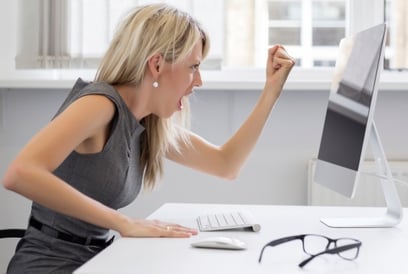 WARNING: This might seem like a rant, but it's not. It's a plea to everyone who insists on sending emails to people they don't know, have never talked to and have no knowledge of their business situation. Just because I might need what you do doesn't mean you can interrupt me or your prospects with unsolicited email marketing.
Please look at this on a risk-reward spectrum. To be more specific, what is the best-case outcome from this type of email campaign, what is the worst-case outcome and what is the most common outcome? The best-case outcome is obviously a new sales lead; not necessarily a sales opportunity but definitely a lead. The worst-case outcome is a pissed off potential prospect who may never do business with you because of the interruption.
Finally, the most likely outcome (from a numbers perspective) is to be simply ignored. This means the email is just deleted with no response. The question you need to ask yourself is this: "Is the return from this type of effort or campaign worth the risk on the bottom end of the risk-reward spectrum?"
You're probably thinking that since the cost of doing emails like this is so cheap, who cares about the people we annoy. If we get even a couple of takers, it's worth it, right? Here is a list of reasons why that thinking is going to ruin your business along with some suggestions on how to do this better, if you insist on continuing this practice.
You Look Small And Desperate
I always get the same feeling when these emails show up. Who is this? I look at the bottom of the email for a signature. After all, they sound like they know me. If it's the CEO, co-founder or president, I think this must be a very small company for this person to be emailing me. Is that the impression you want? No. The other result of my search is a standard business development title; now I feel like I'm standing in a store and the sales clerk is asking me if I need help. Is this the impression you want? No.
Are these the feelings (remember marketing is about feelings and emotions) you want your best prospects to have when they hear from your company? No. Worse than the email being a major interruption is that the company sending it always sounds desperate. As friendly and cute as the email attempts to be, it always comes off as "we didn't know what else to do, so we're emailing people we don't know." Is this the impression you want to give your best prospects? Again, no!
You're Hurting Your Brand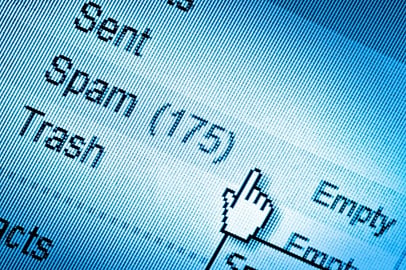 Your company has a brand. That brand has attributes and characteristics that are built over time. Every single interaction people have with your company goes into the equity and value of your brand. Your logo, your website, your brochure (if you still have one), the email signature, your office, the people you hire, the stories your people tell and, yes, every single email everyone in your company has ever sent all contribute to your brand.
When I get unsolicited emails, it's never positive. I don't think, "wow, this company is cool, I want to see what they're doing." Instead, I'm thinking, "they must be having trouble getting enough leads on their own, or interest in their product must be slow for them to be resorting to tactics like this."
It makes me feel nervous to do business with them. It makes me anxious. It makes me feel everything you want me NOT to feel during the marketing and sales process. You're doing the opposite of what good marketing is supposed to do — make me feel safe, make me feel interested and make me feel like I'm missing out on an amazing solution. You can do so much better.
It's Not Producing Qualified Prospects
Now I'm sure people reading this are saying, "Mike, we do this and it works. We send out 10,000 emails and we get back people who want to talk to us." That might be true, but are those people really qualified prospects? Is it worth your time to talk to them, take them through the sales process and work to close them? Are they going to turn into new customers?
Keep in mind that even a blind squirrel finds a nut sometimes, so just because this tactic works doesn't mean it's a scalable, repeatable and predictable way to generate leads for your business. What happens when the email list is exhausted? What happens when you purchased your last list or scrapped your last name? What about all the people you emailed who never got back to you? Do you just email them again and again? You're better than that.
You Could At Least Write Them In A Way That Connects With Me
If you insist on doing this, then at least come up with some compelling copy for your emails. Try to disrupt my status quo. Stop pretending you know me. Come up with some interesting, emotional and creative stories that grab my attention.
Here's an idea: Ask me some questions. Instead of pretending you know what my issues are, missing the boat and getting me annoyed, try asking me to click on a link associated with a question that actually pertains to me and my business. Take me to a landing page that provides some insight or education around my issue. But don't ever ask me if I want to chat, talk or, the worst possible option, click on a link to schedule a meeting with you. Now you want me to do the work for you. No way. Delete!
You Could Offer Me Something Of Value Before Asking For My Time
Speaking of offers, try to show at least some patience. You're not going to email me and get an appointment right out of the gate. I don't even know who you are, so I'm not going to give you my most valuable resource — my time. No, I don't want to talk to you.
I might want to acknowledge the email and click on something of value. However, I did that too and found myself on a website that wasn't even built yet, had Greek text on half of the pages and looked like it was built by a company that was only half-baked. Get your act together before you send these emails out. If you don't know where you want your recipients to go or what you want them to do, don't even send the emails.
You're not only competing with your direct competitors, but you're competing with all the other people vying for my time and sending me emails. This makes your job and the job of the email much trickier. You have to cut through all that clutter and you have seconds to do it. By offering something of value to me, not you, I might consider engaging with you.
Over the years, we've had a number of clients attempt to build their marketing machine with email list purchases, scraped email addresses and other email marketing techniques that were not permission-based. The results have been consistently weak and unsustainable. While on the surface they might show a low cost of acquisition, they rarely sustain the company's funnel without other marketing tactics.
I'm sharing over 20 years of marketing experience with you and I'm begging you to give up these shortsighted, superficial and unproductive marketing tactics in exchange for tactics that will earn a prospect's attention, give them a positive experience with your company/brand and, most importantly, pull in people who actually want to talk to you about your product or service without needing salespeople to call, email and pester your best prospects.
Square 2 Marketing – Innovating Marketing And Sales To Match Today's Buyer Behavior!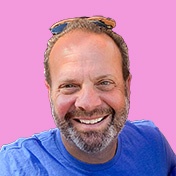 Mike Lieberman, CEO and Chief Revenue Scientist
Mike is the CEO and Chief Revenue Scientist at Square 2. He is passionate about helping people turn their ordinary businesses into businesses people talk about. For more than 25 years, Mike has been working hand-in-hand with CEOs and marketing and sales executives to help them create strategic revenue growth plans, compelling marketing strategies and remarkable sales processes that shorten the sales cycle and increase close rates.