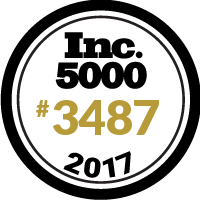 Philadelphia Digital Agency Earns Honors For Third Year In A Row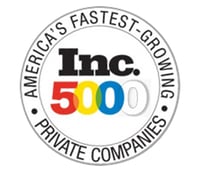 Square 2 Marketing has earned a spot on the Inc. 5000 2017, Inc.'s annual ranking of the fastest-growing private companies in America.
This is the third year in a row Square 2 Marketing has earned this prestigious honor. The agency is ranked at #3,487, following a three-year growth rate of over 89%.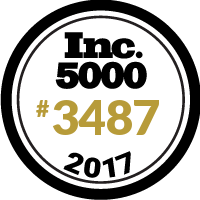 "We are honored to be included in this prestigious list for the third year in a row," said Julie Golden, president of Square 2 Marketing. "Our organization is incredibly focused on long-term, sustainable growth for ourselves and for our clients, and this recognition is well-earned by everyone on our team."
"Being on the Inc. 5000 for the third year in a row is a feat our entire team worked tirelessly to achieve. Thank you to them and our clients," said Mike Lieberman, CEO of Square 2 Marketing.
About Square 2 Marketing
Square 2 Marketing is a data-driven digital marketing and sales agency that is obsessed with driving real business results for its clients. In 2017, Square 2 Marketing expanded its operations to five specialty practice areas: innovation, inbound marketing, demand generation, marketing and sales technology, and inbound sales.
Interested in building a revenue-growth machine for your organization? Download Top 10 Sales Process Improvements You Need To Make Today To Close Deals Tomorrow to start optimizing your sales process and generating more revenue.