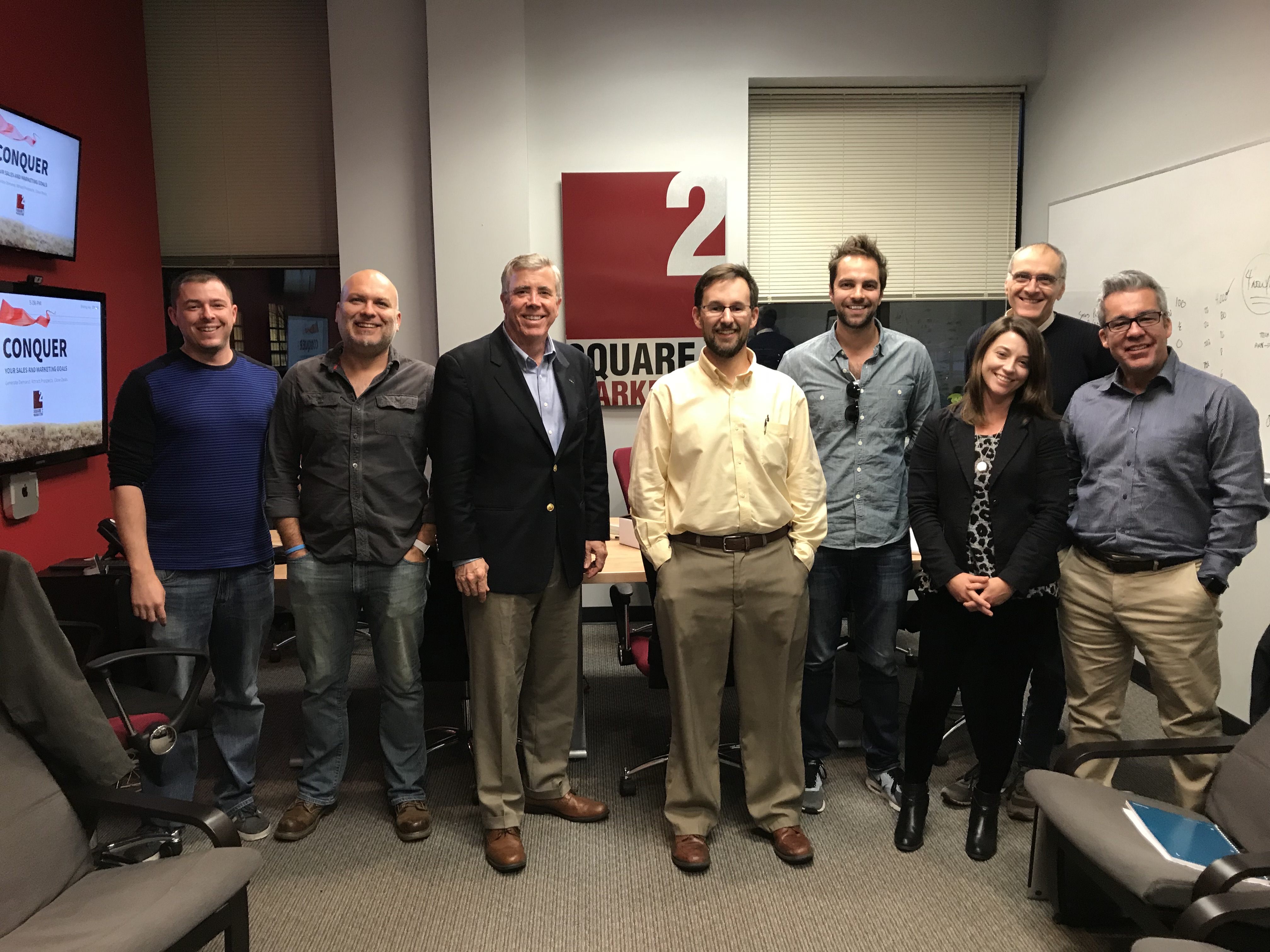 Sharing Helps The Entire Community Elevate What We Do And How We Do It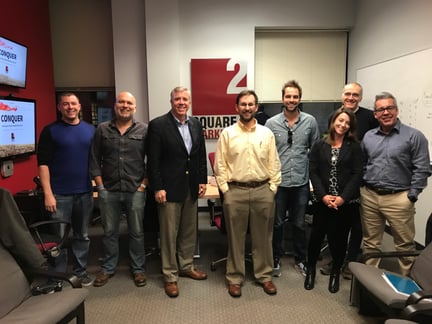 In September 2015, we set out to try a bold experiment that's never been done before.
We invited 10 digital marketing agency owners to spend the week with us at our headquarters to see everything we do. Agency Week was born, and the response and reaction was unexpected.
Since then, we've been fielding regular requests for us to do Agency Week again, and last week we hosted Agency Week 2.0.
Our team here at Square 2 Marketing hosted eight agency owners from around the world in a "behind-the-curtain" view of what we do, how we do it and, most importantly, the why behind what we do.
What Is Agency Week?
The owners came into Philadelphia on Monday night and our program kicked off on Tuesday morning. This was a truly immersive experience. The owners came to meetings, listened in on prospect and client calls, sat in on internal planning meetings and attended company-wide creative sessions. Their agenda included sales, marketing, client services, creative, project management, agency-wide retrospectives and our all-hands Friday brunch session.
The week also included dinner with co-founder Eric Keiles and me on Tuesday at a local restaurant. During dinner, we talked about all of the challenges associated with running a larger agency and specifically the challenges associated with growing an agency past the $1 million, $2 million and $4 million marks. Each of those ceilings comes with a unique set of issues and requires an equally unique set of solutions.
What We Covered
Over the course of the week, we had a chance to go deep into our sales process and explain how we created an experience for our prospects that helps them answer all of their questions and gets them to know, like and trust us, so when it's time to sign our paperwork, it's a no-brainer decision. We talked extensively about the investment in both time and money to market our own agency, and we highlighted how important it is to not only generate enough leads to grow, but also to know how to generate leads and new customers for your clients.
We spent a lot of time talking about delivery, including how we staff our team and how we created our practice areas to match exactly what clients need in their marketing and sales programs. The agency owners had a chance to meet our senior marketing strategists and our data-focused marketing consultants. They spent time with our ScrumMasters talking about how we assign resources to clients (not projects) and how we prioritize tactics for clients to deliver the biggest impact for the least amount of effort.
What They Learned
We explained to the agency owners how we hire, review, promote and support our team. We discussed our culture and core values. We talked extensively about how we cascade company goals annually and quarterly down to every single team member and how everyone in the company knows exactly how what they're working on is tied to our overall company goals.
We talked with the agency management team about their use of the Rockefeller Habits to keep us focused on our three-year plan, annual plan and quarterly accountabilities. The agency owners spent a few minutes talking to our Rockefellers Habits coach about how she works with us on an annual, quarterly and monthly basis to help us stick to the habits and get full value from our investment in the methods and practices.
What The Agency Owners Had To Say
The agency owners who attended Agency Week had wonderful feedback on the experience. Here are a few of their comments from follow-up emails:
Craig Wiltshire, Managing Director at Struto: "Agency Week is a crash course in getting your agency shit together. Mike and his team give agency owners unprecedented access to Square 2 Marketing by allowing you in on internal and external meetings and calls, while Mike provides context and insight in his usual 'no-fluff' manner. As we scale our agency I know we'll save time and money by putting in place practical tools that overcome the growth challenges Mike and his team have encountered."
Josh Ames, Partner at SparkReaction: "I learned and gained more insights in the first two days of Agency Week than I've gotten from any HubSpot training or INBOUND Conference I've attended. Getting real hands-on knowledge from a well-respected agency in our industry was just what I needed to help overcome some of our own internal roadblocks at our agency. My first week back to the office I already provided some direction for our team to start making improvements."
Christina May, CEO at Illumine8: "Agency week is a mini-MBA for agency owners. The opportunity to observe the inter-workings of an agency we admire gave me actionable insights that I was able to implement the minute I returned to the office. If you want to fast-track your agency's growth, don't miss Agency Week with Square 2 Marketing."
Why We Do It
Simply put, a rising tide floats all boats. There's so much business to go around that the better agencies are at providing inbound marketing and demand generation services, the more companies will start embracing the idea that agencies have value, are worth paying and can contribute massive amounts of revenue growth to their companies — if they just let us do what we know how to do.
If agencies continue to stumble and poison the well, it's going to be even harder for any of us to help clients understand that we can bring strategy-level value to their companies and we're worth investing in at the level we need to drive results for our clients. Downward pressure on pricing is bad for everyone. Agencies that don't know how to price their services or don't understand the value of what they're contributing hurt everyone.
If we can help other agencies jump over the land mines, skirt the roadblocks and skip the detours, then why not help them learn what we've learned already? It seems like the right steps to take when we're all trying our hardest to help clients get the leads, sales opportunities and revenue they need to grow.
Square 2 Marketing – Innovating Marketing And Sales To Match Today's Buyer Journey!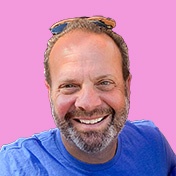 Mike Lieberman, CEO and Chief Revenue Scientist
Mike is the CEO and Chief Revenue Scientist at Square 2. He is passionate about helping people turn their ordinary businesses into businesses people talk about. For more than 25 years, Mike has been working hand-in-hand with CEOs and marketing and sales executives to help them create strategic revenue growth plans, compelling marketing strategies and remarkable sales processes that shorten the sales cycle and increase close rates.