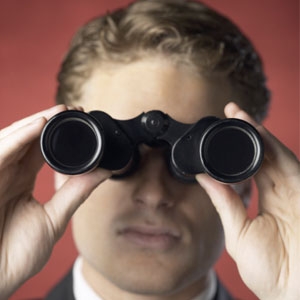 As any marketer knows, it's critical to keep an eye on your competitors so you can see their product or services offering and in-turn adapt and position yourself accordingly to be more attractive to potential clients. The same marketing holds true on the web with social media, search and email/mobile. Here are some helpful tools to keep a spying eye on the competition.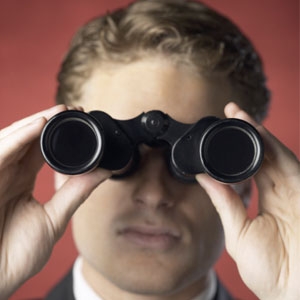 Spying Tools #1: Open Site Explorer
Developed by SEOMoz, Open Site Explorer is an extremely helpful tool that will help you keep an eye on your competition's SEO Link Building and domain authority efforts and you can even use it for free! Once on the website, simply enter your website and up to 5 competitors and this helpful tool will pull in all the link and domain authority data.
You can then use this data to plan your strategy for SEO and track your progress along the way and see how the competition is changing over time. Additionally, you can see what websites are linking to your competition and work to gain counter links from those sites to your website.
Spying Tools #2: Quantcast.com / Alexa.com
Quantcast and Alexa are internet rating systems similar to the Neilson ratings for TV. They have a network of websites, users and ad networks that they work with to try and compile website statistic data. This tool can be helpful to give you a ballpark of the kind of traffic a competitor's website is receiving when you compare statistics to your own. Please keep in mind that the numbers supplied by quantcast and alexa are general estimates and should simply give you a general frame of mind for viewing a competitor's website.
Quantcast typically has much more detailed data including demographic information of the visitors to the website, however, not all websites are indexed by quantcast so if they are not available on quantcast you can default to alexa.
Spying Tools #3: Google Alerts
Google alerts is a helpful tool to use on your own business along with competitors to be able to track any blogs, articles, videos or website pages new to Google's index. Once signed up, you can create alert emails that are automatically sent to you anytime a particular keyword is indexed by Google.

For example, if I would like to know anytime our company (or a competitor) is mentioned somewhere in the web, I can set an alert up for "Savvy Panda". Then once that keyword is used on a page that is indexed by Google it will send me an alert with a link to the page.
This tool can prove very helpful to keep track of what your competition is up to and what people are saying about them.
Spying Tools #4: TweetReach.com
Tweet Reach is a unique tool that monitors the world of Twitter for the reach of a particular keyword, profile or tweet. On their website you are able to search through company names, keywords, industries or people to see how much social penetration they are getting on twitter.
It will display all the tweets that contain the search term and based off the tweets and their unique followers, it will tell you what the total reach of that particular search terms is. Additionally it will show you what type of action was associated with extending the term's reach: Tweet, retweet, or reply. This will give you an idea of how engaged your competitors audience on twitter is with their company.
Spying Tools #5: SocialMention.com
The last tool you can leverage to spy on your competition is called Social Mention. This tool allows you to monitor your company and your competition over multiple social networks including:
In addition to general searches, Social mention is similar to Google Alerts in the sense that you can setup automated alerts every time a particular keyword is mentioned on social media. This will not only allow you to keep tabs on the competition, but also help respond to social feedback on your own company.
These are just a few of the helpful tools out there to get a general idea of what your competition is up to. I stress the word "general" because these are not 100% accurate numbers, they are more like a ballpark. However, these numbers should help setup the framework of your internet marketing plan and with tracking over time, will allow you to track progress.
Do you have any other helpful tools you use?
Have questions on how to analyze the data these tools spit out?
Please share in the comments.