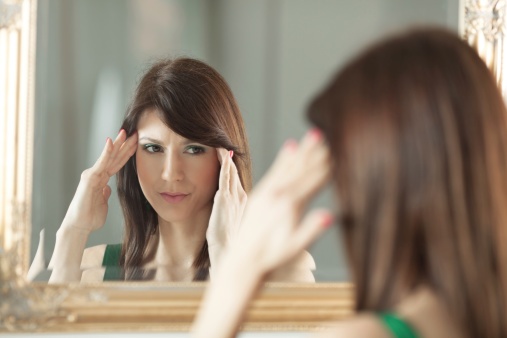 The State Of Inbound Is Out And Salespeople Have Spoken You Have Issues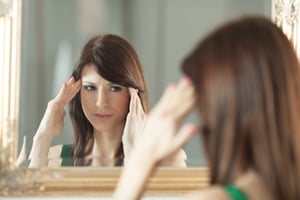 A few days ago, HubSpot published its annual State of Inbound report. HubSpot surveyed over 6,000 people, asking them for comments on their future marketing and sales strategies. To get the report for yourself, click here.
I dug into the report and found the six biggest sales challenges facing sales teams today versus two or three years ago. They included everything from getting prospects to respond to avoiding the dreaded discounting conversation. While more than 13 sales challenges were identified, these top six appeared to include most of the pain.
I thought it would be interesting to provide solutions and recommendations to deal with each of the top six sales challenges facing sales teams today.
Hot off the presses, HubSpot identifies and Square 2 Marketing solves. Enjoy!
The top challenge, identified by 38% of the people taking the survey, was…
1) Getting A Response From Prospects
Not surprising that this is the top challenge. I think it's important to understand that these respondents are probably using both inbound and outbound techniques, so InMail, cold email blasts and other interruptive outbound tactics are contributing to how salespeople feel about getting people to connect.
But enough about the challenge, you're here to read about the solutions. First, you're likely not telling an interesting enough story, so people are not moved to respond. When it comes to generating a response, regardless of the vehicle (email, link, connection request, etc.) it's all about the message, story and plan behind the exact action you want your prospects to take.
If you want to improve your sales team's ability to get clients to respond at a higher level, you need to take a step back to move forward. If you want to get your prospects to act, you have to clearly map out a series of disruptive, compelling and emotional messages. When I say a series, I mean a series. It's rare that one single email, outreach or connect request is going to carry the day. It's more likely you'll need a collection of outreach measures before you get someone's attention.
The reason we want you to take a step back is the content required to create this type of outreach that drives prospects to act starts with messaging strategy. This means understanding in detail what challenges these people are facing and then being able to quickly and easily (without jargon) tell your story in 10 to 20 seconds.
This message is about them, not about you. This message delivers insight and teaches them something. This message is emotional. This message has a clear action-oriented end game. It's very difficult to create these message assets without a clear marketing and sales strategy.
The good news is that once the message is created, it should impact your marketing and sales efforts in almost every way. You'd see it on the website, you'd see it in content, you'd see it in email marketing campaigns and you'd see it in the sales messaging you're using to get prospects to engage, connect and respond.
Finally, having the right message for the right person at the right time is also part of this strategic work. Now the sales team has a collection of messages that it pulls when necessary all the way through the sales process. We've seen this increase connect and response rates by a factor of two or three.
The next challenge, identified by 35% of the people taking the survey, was…
2) Closing Deals
You've taken the prospect all the way through the sales process and they have a deal in front of them, but they're not closing. You can correct this by looking at the friction that's holding up the final signatures.
First, look at the documents they're getting. Are they legal docs? Are they complicated? Are they all about you or all about them?
We've seen a lot of clients lose deals at the very end because their documents, agreements or proposals are too complex or too legal. Co-create the document so when prospects get it, they're not surprised.
Remember, the goal of your new guided sales process is to make your prospective customers feel "safe." The safer they feel, the faster they'll close. Legal contracts are scary and require legal review. They also make prospects pause and consider whether your company will be easy or hard to work with. We've seen this small change increase close rates from 50% to 80%.
Another contributing factor here is you might be giving proposals to prospects who are not qualified enough to get final paperwork. Your close rate on proposals or agreements should be 95% or higher. I would suggest no one gets a proposal until you've both decided that you'll be working together, you've co-created the details and agreed to budgets, financials, terms, etc. The paperwork simply seals the deal. By adding this co-creating experience into the sales process, we've shortened sales cycles by 20% and increased close rates by up to 100%.
The third challenge, identified by 30% of the people taking the survey, was…
3) Prospecting Good Leads
This one makes sense. After all, who wants to spend their time talking to people who are not qualified or never going to buy? However, all leads are good leads, so it's not about good or bad leads. What's important is what you do with the less-qualified leads and what you do with the highly qualified leads. Now you're handling all of the leads, but simply giving the sales team the best leads.
The leads at the top and middle of the funnel are not ready to speak with a salesperson, so they need an aggressive nurture strategy via email. These emails need to feature high-impact, disruptive and engaging stories. The length and frequency should correlate to the typical length of a sales cycle. Longer cycles need longer nurtures.
Leads at the bottom of the funnel need a value-oriented handoff and a positive initial reaction from the first touch by a salesperson. The sales experience then needs to be highly engaging, guided and focused on keeping the prospect feeling safe. Lead scoring can also be applied to this challenge so that a prospect's attribution behavior impacts the salesperson's action plan. Highly scored leads might follow a different process than a lower-scored lead.
The fourth challenge, identified by 27% of the people taking the survey, was…
4) Engaging With Decision-Makers
This challenge is all about the sales process. If you're not having success moving from the influencer or initial contact person and onto the decision-makers, you're not asking the right questions and you're not clearly sticking to your defined sales process, which demands the decision-makers engage in the process with you.
For example, let's say you're connected with a manager who is clearly doing the research and supporting the search for a new partner. You ask about the decision-making process and the manager clearly identifies the CEO as the ultimate decision-maker. You now have to make a compelling case for why the CEO needs to join you on the next call or meeting. If the manager is not interested, you have to decide how likely you'll be to get the deal without engaging with the CEO. Since it's highly unlikely, I'd suggest you disengage until the CEO is ready to engage.
Part of the story around why you can't continue with the manager is due to the strategic importance of this decision. How can the CEO not be involved? Make your case for why having the CEO involved is going to be better, safer, easier, faster or more productive for the company. Explain how you've used this exact process hundreds of times to help companies just like theirs make a good, safe decision and why it has to include the CEO.>
If they still decline, you should too. You'll be surprised at how many opportunities will return when you decline. No one wants to be rejected and everyone wants to know why. Once the manager agrees to include the CEO, you're ready to continue and you've engaged with another decision-maker. It's all about the process and the stories.
The fifth challenge, identified by 25% of the people taking the survey, was…
5) Avoiding Discounting
While it's not the biggest area of concern, in our opinion it's one of the easiest to stop. Just don't offer it. Prospects want to ask (and they should ask), but you don't have to give a discount and it's rarely the difference between making and losing the deal. The real question here is this: Have you properly positioned the value of your product or service? Once that gets done, the need to get it cheaper usually goes away.
The sixth and final challenge, identified by 20% of the people taking the survey, was…
6) Connecting Via The Phone
Do people even answer their office phones when they don't recognize the number? Do people still have phones in their offices? We moved offices in November 2016 and we have only a handful of office phones in the entire complex. Clients and prospects, team members and partners all have my cell phone number, and when I see their names on the phone, I answer it.
If connecting via the phone is a challenge, it's only going to get worse. However, if you can convert your emotional, compelling and disruptive story into a short, 20-second voicemail message, you might have a chance to get a call back. Make sure it has the all-important action step elements.
Hi, my name is Mike Lieberman, chief revenue scientist at Square 2 Marketing. I was hoping to share some insights and ideas with you on how to accelerate revenue by building a replicable, scalable and predictable revenue machine . We have a new e-book that's already received over 10,000 views. I'd be happy to share it with you. You can call me back at xxx-xxx-xxxx, email me at mike@square2marketing.com or just visit our website at www.square2marketing.com to get it. Thank you!
Now they know who, what, why and what you want them to do next if they're interested. You also gave them three ways to connect with you depending on their comfort level and interest level. All those options are the action you're looking for.
Sales is now just as complex as marketing. Tomorrow, I'll go through the top six marketing challenges from the survey and explain how to fix those. But in the meantime, keep in mind that these sales challenges are 100% fixable with a little strategy, thinking, creative messaging, storytelling and process redesign. Your challenge now is to make the changes necessary to match your sales process and tactics with today's buyer behavior. This misalignment usually represents 90% of the contributing factors preventing you from closing more business, closing it faster and closing it more frequently.
Square 2 Marketing – Innovating Marketing And Sales To Match Today's Buyer Behaviors!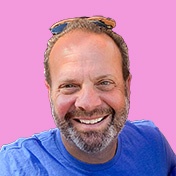 Mike Lieberman, CEO and Chief Revenue Scientist
Mike is the CEO and Chief Revenue Scientist at Square 2. He is passionate about helping people turn their ordinary businesses into businesses people talk about. For more than 25 years, Mike has been working hand-in-hand with CEOs and marketing and sales executives to help them create strategic revenue growth plans, compelling marketing strategies and remarkable sales processes that shorten the sales cycle and increase close rates.