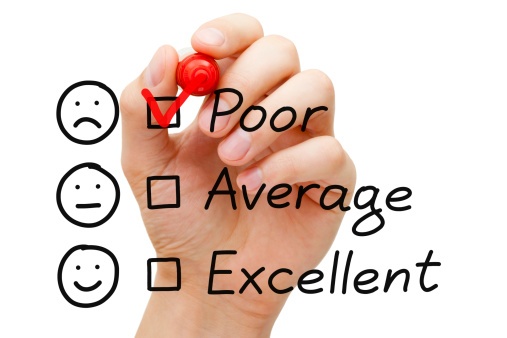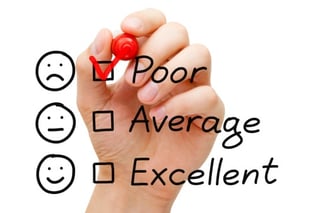 Everyone has a corporate LinkedIn page, a Facebook page, a Twitter account and an Instagram or Pinterest page.
Maybe you have millennials helping you with social media marketing because you think they understand it better. Maybe you've actively created communities on these social networks and they're thriving.
But, if your prospects are NOT finding you on social networks, reading your stories, linking to your website and then turning into leads, there's something missing.
What's missing is the formation of key connections between the rest of your marketing. Today, individual marketing tactics don't function in silos. You can't have someone working on social if they don't know your search strategy, the content you're planning on creating and how you're going to publish and promote that content. Inbound marketing gives you the methodology you need in order to tie it all together and improve results.
Let me illustrate.
Let's say you've decided that you want to be found for the keyword phrase "tax planning strategy." You also know that you want to be talking to people who are asking the question, "How do I make sure I'm planning properly to limit my tax liability?" Right now, there are people on Twitter, Facebook and LinkedIn who are asking that exact question and searching for content that helps answer it. There are also people hitting up Google, Yahoo and Bing right now, asking the same question or searching for the same keywords. You want to be part of the conversation. Better yet, you want to START the conversation.
This is where social shines, but if you don't know what conversation to start, how to start it and how to use it to get leads, you're going to be wasting time and money posting pics instead of driving leads.
Search Strategy And Social Media Conversations
Your prospects have questions. Use those questions to start conversations on social media. Ask a question and provide answers that get people talking. Take a stand, share an opinion or be provocative, and you'll be rewarded with responses from other people who care about what you're saying. These potential prospects are looking for help, and if your social sites provide it, they're going to want to be connected to your business. They're going to want to hear how you help people like them. This is where it starts.
Content Marketing And Social Media Conversions
If you have answers to their questions as well as highly creative, educational content that helps them do their jobs better, they're going to convert from anonymous visitors or followers into leads. This conversion means you get to continue the conversation with them, and you have additional opportunities to turn them from leads into sales opportunities. Your content has a big impact on whether they feel safe with your business. Use content to get them to know, like and trust your business. The more you help them, the more they're going to trust you. Again, inbound marketing gives you the methodology to make this possible.
Content Publishing And Social Media Engagement
Since inbound marketing is about being proactive instead of reactive, don't just wait for people to find you. Look for places to publish your content. Some might be on social media, like a LinkedIn Group, but others could include online communities, message boards, association websites and other places where your target prospects are spending their time.
Use these communities to start the conversation, and then move it back to your social sites. There, your prospects connect with other people who already know you, know your stories and appreciate your perspective. This is like taking a prospect out to lunch with your best clients. The stories your clients tell make turning that prospect into a client as easy as pie.
Lead Nurturing And Social Media Customers
All prospects are on their own individual and personal buyer journeys. You never know when they're ready to buy, and you can't actually do anything to make them do so. Instead, leverage social networking sites to continue nurturing them and giving them the stories they need to feel comfortable with your business. When a new client comes on board, publish it on social sites. There is strength in numbers, and people want to know that others are picking you, too.
Keep the conversation going, and your prospects will follow along. If this conversation is architected and mapped out strategically, you're going to find more and more people hiring you based on what they found on social network platforms. That's what inbound is all about.
You have to keep all of this in mind. You have to execute all of this if you want leads from social marketing. Skip any of it, and you might just end up with a ton of social followers but not a ton of social leads.
Start Today Tip – Take an objective look at your social marketing. Is it connected to the rest of your marketing? Are there downloadable offers on your LinkedIn page? Do you have conversation starters on your Twitter page that link back to a blog article with a conversion for a long-form whitepaper? If not, you need to revamp your entire social marketing effort. You should expect 25% of your website traffic (or more) to come from social. If that's not the case, don't panic: Simply revisit what you're doing with social and make it a more strategic part of your overall marketing effort.
Check out our guide on using social media strategy to drive leads for your business. Click the button below to download!
Square 2 Marketing – Leading The Reality Marketing, Inbound Marketing And Inbound Sales Revolutions!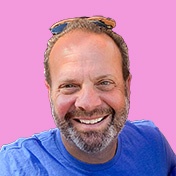 Mike Lieberman, CEO and Chief Revenue Scientist
Mike is the CEO and Chief Revenue Scientist at Square 2. He is passionate about helping people turn their ordinary businesses into businesses people talk about. For more than 25 years, Mike has been working hand-in-hand with CEOs and marketing and sales executives to help them create strategic revenue growth plans, compelling marketing strategies and remarkable sales processes that shorten the sales cycle and increase close rates.