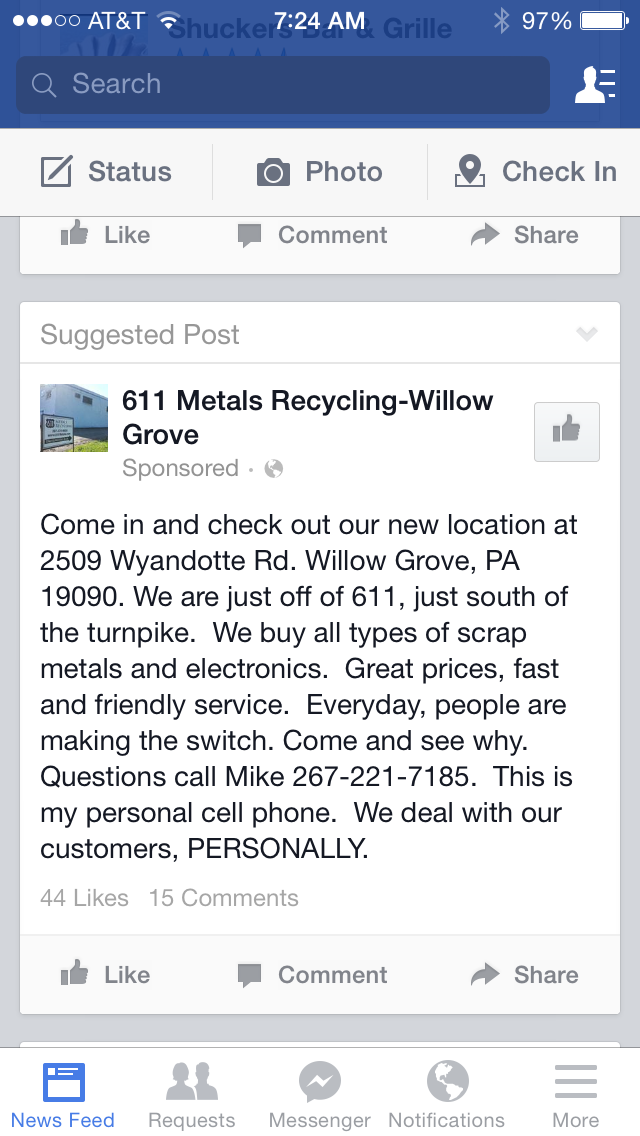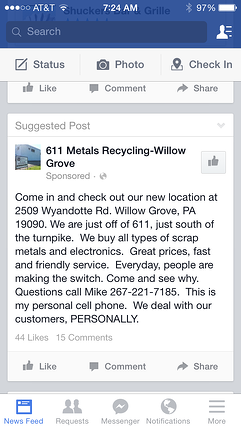 In the Square 2 Marketing lab, we've been testing what are commonly referred to as Facebook dark posts.
We've been able to get them to work for us and for a select number of B2C clients. So, today, I want to share with you how to take advantage of this new type of social media marketing for your business.
Earlier this year, Facebook changed its algorithms, and traditional Facebook posts have seen their contribution to organic search impact drop dramatically. This means that any progressive inbound marketing agency and its clients must find new ways to use Facebook to drive leads.
A Quick Overview Of Facebook Advertising
First – just so we are clear – when we talk about advertising, we mean inbound marketing advertising: advertising that is micro-targeted and promotes only educational content. So, as you read the rest of the article, keep that nuance in mind.
There are basically three ways to advertise on Facebook. The oldest and most well-known way is to buy advertising that runs along the right side of the page. Don't buy this advertising. It delivers a very low click-through rate, and most Facebook users are actually blind to these types of banner ads. In addition, if you're running an ad blocker program (like I do with my Google Chrome browser), you never even see these ads.
Next is the well-loved news feed post. This advertising works well because it gives you the ability to boost your message into the news feed of thousands of targeted users for very little money. The problem is that you can only boost posts you've already published. And if you publish too much advertising, you'll be seen as spammy, and people won't like your page.
Last are the new Facebook dark posts. Officially known as unpublished posts, Facebook dark posts give you everything you could ever want in an inbound marketing ad tactic because these show up in your targeted prospects' news feeds based on what they are writing about on their own Facebook page.
Facebook Dark Posts – How They Work
Using the Facebook Power Editor allows you to create posts without publishing them (hence the name "unpublished posts"). You start by creating any type of post with a link, photo or video. You save the post in Power Editor. Then, instead of publishing the post in your timeline, you promote it as an advertisement or boosted post that gets delivered only to a targeted audience (source: Hunter Marketing Solutions)
But your prospects don't see an advertisement; they see a post in their news feed – just like the image in this article, which came from my own Facebook news feed. Based on something I mentioned, clicked on or viewed, I became a prospect for this advertiser, and they placed a dark post in my news feed.
Here is another example: You post to your Facebook page, "Looking for great restaurant suggestions in London," and shortly thereafter, a listing in your news feed appears for a hotel in London, a restaurant in London or even flights to London. Remember, these don't look like ads; they look like posts from your friends. See the connection? Pretty slick, I have to say. Maybe a little too slick. Regardless, Facebook dark posts represent a great opportunity for marketers today.
Facebook Dark Posts – How To Use Them
Unpublished posts allow you to infiltrate your perfect prospects' news feeds without them knowing and without appearing to advertise. Create the right kind of ad with the right kind of content, and you get real leads made up of the perfect prospects who are ready to buy what you have to sell.
Next, dark posts allow you the opportunity to run as many A/B tests as you want. You can easily create 10 versions of an ad, promote them with a small budget to 10 different target groups, analyze which ad works best and then boost the most successful ad with a big budget to a bigger audience.
Finally, Facebook dark posts are ideal for running secret contests or promotions targeted to your perfect prospects. No more wasted money on unqualified or partially qualified people. This translates to better results and more efficient use of your marketing dollars.
Of course, this is going to take some solid planning and an integrated inbound marketing strategy because you're also going to need solid content that educates your prospects and helps them make a good and safe purchase decision. But, assuming you have both, consider this type of marketing for your next social media campaign effort.
Start Today Tip – Having a detailed prospect persona is a requirement for doing any advertising on social media. Assuming you have that, your next step is finding out what content you want to promote to your target prospects and getting that set up on your website. You remember, right? You need a dedicated landing page designed with best practices to ensure conversion. You need a smartly written dark post ad and an image of your content for your ad. Then, set some expectations for the ad, run the ad and track its performance. The rest is just about optimization week over week until you get the results you expect or you cancel the program for poor performance.
Square 2 Marketing – Leading The Reality Marketing And Inbound Marketing Revolution!
Source Credit: Hunter Marketing Solutions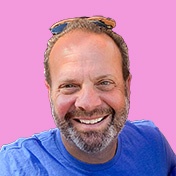 Mike Lieberman, CEO and Chief Revenue Scientist
Mike is the CEO and Chief Revenue Scientist at Square 2. He is passionate about helping people turn their ordinary businesses into businesses people talk about. For more than 25 years, Mike has been working hand-in-hand with CEOs and marketing and sales executives to help them create strategic revenue growth plans, compelling marketing strategies and remarkable sales processes that shorten the sales cycle and increase close rates.