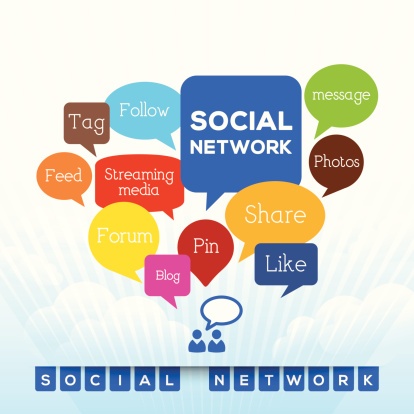 Inbound Marketing Allows Testing, So Your Program Learns As You Go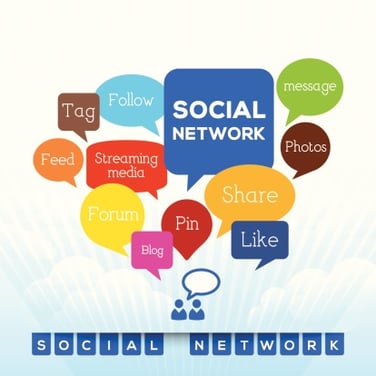 Facebook, LinkedIn, Twitter, YouTube, Pinterest, Instagram, Snapchat, Medium, Ello and Periscope are all popular social media sites. I'm going to bet you probably haven't even heard about a few of these. Social media has provided marketers with an entirely new set of tools.
Yet, most of us are still trying to figure out how to get the best results from the old tools. Over the next few years, there is going to be another wave of new social sites. Medium, Ello and others could challenge Facebook for ultimate supremacy.
Inbound marketing helps you apply social media marketing in a controlled and results-oriented way. Find out how we apply social media tactics for our clients' inbound programs to make sure they contribute results.
Deploy One Platform At A Time
With all of these options, it's easy to get overwhelmed and do the same thing for all of the sites. That is not optimal. Each of these sites provides different advantages and some disadvantages. Each one serves a different audience and different personas. Each one has different uses. For instance, B2B businesses should still consider Facebook for recruiting. B2C businesses might be all in on Pinterest or Instagram, but they should also consider using LinkedIn to solidify partnerships or bigger retail deals.
Pick your biggest opportunity. Start with just one social site. Get good at driving business results with that site before you tackle the others. That doesn't mean ignore them completely. You need a corporate profile on LinkedIn even if you sell belts online, but your focus should be on Facebook first, Pinterest and/or Instagram second and Snapchat third. This focus almost always produces better results and key learnings that you can apply to the next site.
Set Goals And Look For Progress
If you read this blog, you know that I always say, "What gets measured gets done." That applies here, too. You have to define your expectations for all of your social media marketing. If Twitter is your primary site, set goals for followers, Tweets, traffic to your site from Twitter and leads from Twitter visitors.
Other metrics to consider include Twitter impressions week over week, profile visits week over week, mentions this week versus last week and Tweets that link back to your profile or your site. If you track each of these weekly, you'll get a handle on whether your social media marketing efforts are producing results or not.
Think Like A Scientist
With all of the new social sites coming out, you're going to have to think like a scientist. Pick one of the new sites and try it. We recently started testing Medium to see if we can find a way to use it in our own inbound marketing program. One simple post, and the test was started. Now we'll begin looking at the results. Then we'll try a different track with a different promotion, and we'll use different features on the site. After a few weeks, we'll have a good idea as to what the site can do for us and our clients.
The same approach works with social sites that deploy new features. Facebook ads, LinkedIn Pulse, Twitter ads and other social features all get tested on Square 2 Marketing before being deployed for clients. This allows us to integrate the new features into your existing program, and it gives you confidence that we know how to use the new tools and what results to expect.
Talk With Your Followers, Not At Them
This is much easier to talk about than to do. I'll admit we don't always do a great job of conversing with our social networks. It's almost irresistible to simply post, post, post and then post again – especially with some of the automation tools that make it super easy to automate blog articles. Before you know it, a robot is handling your social media and your fans can sense it.
Take a little extra time to converse with your friends, followers, viewers and connections. When you plan campaigns, blog articles and long-form content, take one extra step and turn that content into conversation starters. Then use these on your social networks to get your people talking. Make them controversial, take the opposite position (whether you agree or not), tell stories and ask your fans to tell their own stories. This extra effort goes a long way in getting your networks active, and active networks produce much better results.
Social media is still an emerging tactic. Most of the digital agencies and almost all of the inbound marketing agencies are still trying to figure out what to do with these networks. I've heard of some very creative applications for social networks that a few traditional creative agencies have produced, like the pellet gun that shoots up a Redd's Apple Ale gallery every time someone mentions their name in a tweet. Very creative, but does it drive sales?
Instead, focus on getting social media to push visitors back to your website with educational content that brings them into your world. Once they convert, you can nurture them with even more creative and educational content on your social sites and direct your efforts to them.
Start Today Tip – All of your social sites need to be set up and professional. If you have social sites that don't match your corporate brand or there are messaging inconsistencies across the sites, that needs to be fixed immediately. Then pick YOUR site, define the goals associated with your work on it and start testing different ways to drive up numbers, engage your audience and push them to your site to capture their contact information. You'll quickly see what works and what doesn't. You'll get much more comfortable with social marketing tactics, and your business results will follow.
Square 2 Marketing – Inbound Results Start With ME!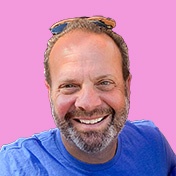 Mike Lieberman, CEO and Chief Revenue Scientist
Mike is the CEO and Chief Revenue Scientist at Square 2. He is passionate about helping people turn their ordinary businesses into businesses people talk about. For more than 25 years, Mike has been working hand-in-hand with CEOs and marketing and sales executives to help them create strategic revenue growth plans, compelling marketing strategies and remarkable sales processes that shorten the sales cycle and increase close rates.