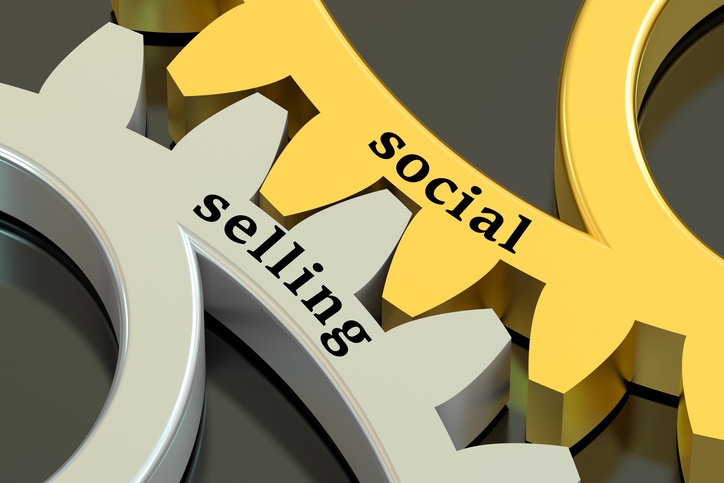 Inbound Marketing And Account-Based Marketing With A Focus On Social Selling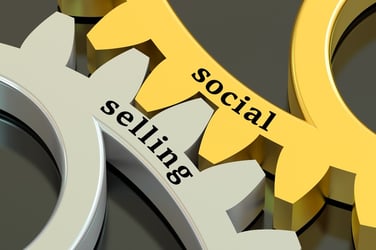 Maybe you're a sales rep and someone sent you this article, maybe you're a VP of sales and hoping to hit your sales target this month, or perhaps you're a VP of marketing trying to work more closely with the sales organization to deliver a more effective click-to-close marketing strategy. Regardless of your role, there are social media sales tips you can use today to get more leads and more new customers tomorrow.
Here are a couple of key principles to keep in mind. First, buyer behavior has changed so dramatically that many of the old sales tactics no longer resonate with today's prospects. Second, almost every single research-based data point shows that sales has to stop interrupting and start educating your prospects. Finally, new tools are available that make salespeople's jobs easier, and social media is at the center of that discussion.
Here are inbound-sales-oriented social media activities reps can start doing today that will create activity, leads and new customers tomorrow.
Target Account-Based Outreach On LinkedIn
Every sales organization has a list of companies that it would love to do business with. Account-based marketing, or target account outreach, is perfect for LinkedIn. It's relatively easy to find most of the targeted contacts at the companies on your "want to do business with" list. If for some reason you don't have this list, use LinkedIn to create this list.
Once you have the list, prioritize the list of targeted accounts and assign them to the appropriate salesperson. Now you need to arm the sales team with the outreach tools it needs to do a more advisory outreach instead of what most of us experience on LinkedIn.
DO NOT simply ask to connect. DO NOT ask for an appointment or call. First, you need to consider that these people don't know you and they didn't ask to be contacted by you, so you need to craft your outreach and connect plan based on this.
Step 1 – Disrupt their status quo. Give them an undisputed fact that might make them consider their situation. For instance, when we show people that they're not ranking high for a keyword they should be ranking highly for, their status quo is disrupted. This causes them to pause and consider who they might want to fix this situation.
Step 2 – Give them educational information that supports your position. For instance, in our example, we'll share an educational whitepaper or blog article about how focusing on getting found actually contributes to inbound lead generation.
Step 3 – Offer both the disruption data and educational content via your connect request. This is going to produce a much better chance of your prospect accepting the connect request and allowing you into their world. Up to this point, you haven't asked for anything; you're simply trying to help.
Step 4 – Once you're connected, you can share your company's regular content with them via LinkedIn. Now every time your company writes a new blog article, your sales team sends it to their connections. Every time your company has a new webinar, your sales team invites their connections. Every time your company publishes a new whitepaper, e-book, video or infographic — well, you get the idea. Now you're educating people you want to do business with even though they're not actually in your prospect database.
Ultimately, once they realize you can help them and start to move out of their status quo and into the awareness stage, they'll visit your website and convert (on their own) into a prospect and a lead for your sales process. This is going to take time, which is why it's so critical that you start today. This is a much more productive use of a salesperson's time than making blind cold calls.
Social Media Monitoring And Proactive Outreach
Did you know that you can monitor what people are saying on Twitter? Yep, you can. If you have the right tools you can set up a list of keywords, keyword phrases and branded keywords (like the names of companies) and keep tabs on all your contacts no matter how qualified the contacts.
Once this is set up you can be notified when your key contacts are mentioning related terms on social media. The sales team can immediately follow up with answers to their questions or educational content that continues positioning your sales team and your company as trusted advisors that are here to help.
Changing the behavior of salespeople is challenging. Actually, changing the behavior of anyone is challenging. But we've seen such dramatic results from sales teams once we explain the buyer journey, the desire for prospects to make a safe purchase decision, and the difference between selling and helping.
Sales teams and salespeople that start practicing some of these new techniques see results almost immediately, and that positive reinforcement helps them continue down the path toward change, makes them champions within their organizations, and delivers a much more remarkable experience for their prospects and customers.
The result is far more prospects referring even more business, happier new customers because their experience was educational, shorter sales cycles, higher close rates and sales teams that regularly meet their sales targets.
Start Today Tip – You have two options. The slow and steady approach involves selecting one or two of your more progressive sales reps and coaching them up on these new tactics. Give them the tools and let them execute the new tactics above. Keep tabs on them and coach them through a full 90 days using these tactics. Then evaluate the results, share them with your entire team and roll these out across the full sales team. Or, you can take the fast and furious approach. Grab your entire team, explain these techniques and tell everyone to get started. You're still going to have to babysit both the usage, any adjustments that need to be made and the results from your new sales tactics. However, this approach should produce results in a shorter time period because you have more people executing it.
Either way, you've moved your sales team into the 21st century. Congratulations!
Square 2 Marketing – Inbound Results Start With ME!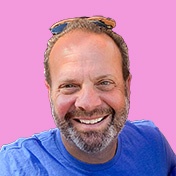 Mike Lieberman, CEO and Chief Revenue Scientist
Mike is the CEO and Chief Revenue Scientist at Square 2. He is passionate about helping people turn their ordinary businesses into businesses people talk about. For more than 25 years, Mike has been working hand-in-hand with CEOs and marketing and sales executives to help them create strategic revenue growth plans, compelling marketing strategies and remarkable sales processes that shorten the sales cycle and increase close rates.