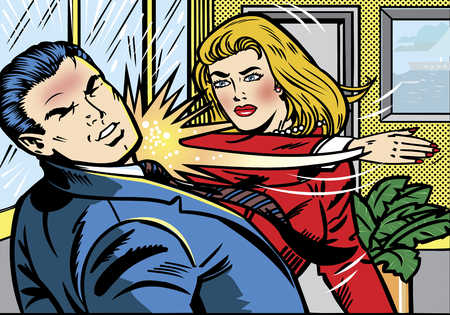 Where's The Logic Behind "We've Always Done It Like That"?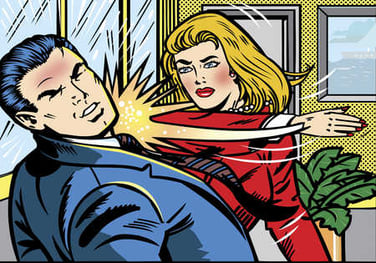 Let me know if this sounds familiar ...
You attended four trade shows last year, and each one cost you about $15,000 with travel, storage, rentals, entertainment, etc. You bought a series of four ads in two trade magazines for $5,000 each. You have a website that requires constant care and feeding, and you even redid it last year at a cost of $40,000.
You write, design and print sales collateral that might cost you $10,000. You send some emails out every now and then, but they don't cost much, so let's not even worry about those pennies. You do some press releases and post some stuff to social media. You have a small agency that helps you with this, and you pay them around $2,000 a month. You also have an SEO firm helping you rank on the search engines, and you pay them $1,000 a month. Oh, and your internal marketing manager makes $50,000 a year.
So, for your all-in marketing, you're looking at almost $200,000 a year plus the compensation for your internal marketing resource. Now, the million-dollar question: What did you get for that investment?
Looking for an answer to this critical question? Read on!
Here's where things go horribly wrong. If you were to give an honest answer, it would probably be, "I don't know." You don't know how many leads you got from this investment. You don't know how many new customers came from each tactic. You don't know which parts are working and which ones are not. What you probably DO know is that revenue us up, flat or down. But, there are other factors impacting that number, like the economy, your competition and your sales performance.
Yet, you continue to pump money into these tactics year in and year out, expecting them to perform better. Why do you think the same approach is going to produce different results?
Along Comes Inbound Marketing
You hear about this new kind of marketing called inbound marketing. You do your homework and find that it makes sense to you. You like the idea of earning your own attention instead of renting it (like you've done for so many years). You like the idea of educating your prospects instead of interrupting them with advertising. You like the idea of metrics-based marketing, and you love the idea of everything being quantitative.
You Patiently Tolerate The Planning Phase
Like most CEOs, you want to jump right in, but you smartly realize that without a plan, your chances of being successful are much riskier. You work on thinking through your marketing strategy and planning out your inbound tactics. Because inbound includes so many different areas and connecting them all is critical to success, the planning phase takes longer than you'd like, but you get through it and have your first official marketing plan. It includes everything you need to be successful with inbound.
Building Your Marketing Assets
Your website is all about you. You don't have the right content on it to generate any leads. You don't provide your customers or prospects with any educational information. Your social medial accounts are basically inactive. You have no lead tracking or lead nurturing. While you have a plan, you're starting from scratch in terms of building the assets you need to generate leads for your business.
To install a lead-generating revenue machine that produces scalable, repeatable and predictable results, you have to build the assets you need. This also takes time. This can happen quickly or slowly, and most of the time, you're the variable. Recognize that "done" is better than "perfect," and that data on the performance of these assets is the most important factor in deciding how to optimize the program over time. Because of that single fact, take a lean approach to everything.
For example, a smaller website that can go live in 30 days is much better than a larger site that takes six months to build. Launch the smaller site and add to it every month. This is one way to get leads faster.
Tracking And Optimizing Inbound Performance
For years, you've invested in marketing that produced little to no results. Yet, you did so year in and year out. Why? Because it's what you were expected to do. Companies invest in marketing. Now you're investing in marketing that produces results. But, CEOs get impatient with those results. This is the time when you have to remain patient. You have to let those new assets gain traction, let the optimization settle in, let the search engines find your new website and let your email marketing consistently educate prospects. Inbound takes time, and you need to give it that time.
You have been silly patient for years, investing money in marketing tactics that produce no results, and now you're inpatient. We have case study after case study that shows inbound works and produces dramatic increases in website visitors and leads. Even so, time and time again, CEOs bail out before the program has a chance to gain traction.
What Options Are You Considering?
Seriously, what's your fall-back plan? If you don't think inbound is working, are you really considering going back to the old stuff that didn't work? Or, does it make more sense to push through, work out the challenges, figure out the right tactics and do the hard work required to make inbound deliver for your company?
If you can't figure it out quickly enough, work with someone who can help you, someone who has experience delivering results for companies in a variety of industries. Once you make inbound work, you can make it work for any company, in any industry, of any size, with almost any type of target prospects.
What we don't know is how long it is going to take. What we do know is that it works every time. Once our clients trust us, let us do what we do, treat us like strategic partners and give us the time to plan, build and grow their program, they get dramatic results, like a 10x increase in website traffic and 5x the leads they were getting before – and that's just the first year.
You Have To Be ALL IN!
As the CEO, business owner or VP of marketing, you have to be all in on inbound. If you're not, it's a self-fulfilling prophecy. If you think you'll try this for six months or a year and "see what happens," you'll find yourself disappointed. But, if you say, "We're going to make this work," you will be amazed by the results.
Start Today Tip – Just take 10 minutes and look at your current marketing. Is it underperforming? Do you even know how it's contributing to revenue? Unless you're comfortable with this, you need to start looking at other options. For the first time, inbound represents other options. No more branding, no more "get your name out there," no more "show up and throw up" events, no more marketing for the sake of marketing. Inbound prioritizes every single tactic based on its ability to deliver results. It's 100% quantitative and trackable. Find out how it can transform your business today.
Square 2 Marketing – Inbound Results Start With ME!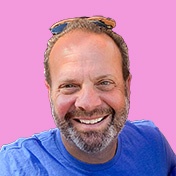 Mike Lieberman, CEO and Chief Revenue Scientist
Mike is the CEO and Chief Revenue Scientist at Square 2. He is passionate about helping people turn their ordinary businesses into businesses people talk about. For more than 25 years, Mike has been working hand-in-hand with CEOs and marketing and sales executives to help them create strategic revenue growth plans, compelling marketing strategies and remarkable sales processes that shorten the sales cycle and increase close rates.