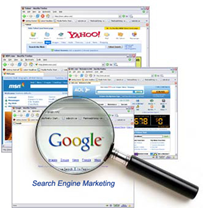 Or Is Google Making It More Difficult To Tell The Difference?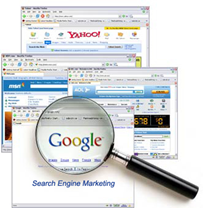 In the world of marketing, the only constant is change. For years, we told clients that most searchers trusted organic search listings more, and the data supported that. Historically, about 70% of searchers preferred the organic listings, and they voted by clicking more on those organic listings.
But now, in an insightful article from Moz.com, we find out that Google has been doing such a good job of camouflaging those paid ads and making them look more like the general organic listings that it's more like 50/50.
We all know what's in it for Google. The more people click on ads, the more money Google makes. The more those ads look like regular listings, the more people click on them thinking they're regular listings.
Whether it's good or bad, the fact is the foundation has shifted again, and as marketers we need to make sure we all know how to deal with the new normal.
Here's how we're helping clients adjust to the changes going on in search.
Let's Make Sure We Understand The Data
In the article, Moz.com's big insight is that organic click-through rates (CTRs) lost 25% of click share on desktop and 55% on mobile. They're saying the click share is moving from organic listings to paid listings. You're also going to want to pay attention to the type of data they looked at. It was all e-commerce intent search queries, where ads and lists are almost always in competition. With some searches, ads are either not present or they are significantly less present compared to the huge list of organic listings. That would skew the data.
Why Is This Happening?
The biggest takeaway for me is not what's happening nor in what segments it's happening (e-commerce or B2B) but rather why it's happening. What's changed to make organic listings less trusted by people searching? The article does a great job presenting what we've all noticed but perhaps didn't realize was having as big of an impact.
Today, ads are being served on more queries. More people are buying AdWords for a larger collection of keywords, phrases and questions. There are more ads per query for the same reason. Google is allowing more ads to show and people are buying them. The ads are larger with more space given to each ad. Google Shopping, which shows up in more queries, lists more products per query and takes up more space than ever before.
But perhaps the most interesting change (maybe you noticed this, too) is that Google changed the ad label, making it subtler and less obvious that the ad is actually an ad.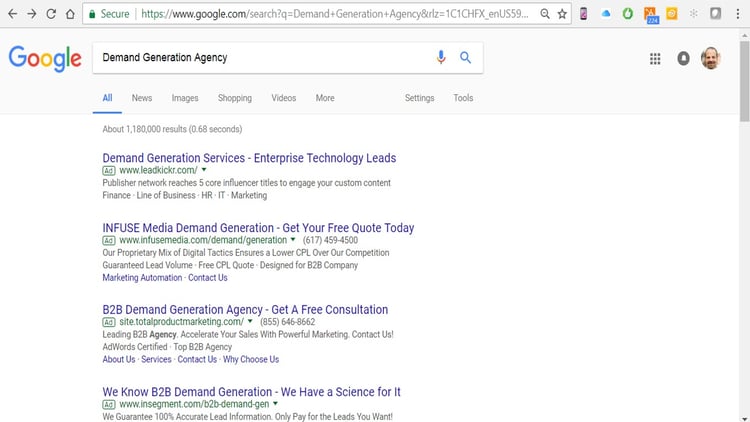 When you move to mobile, all of these changes become even more dramatic, which is likely contributing to the even bigger shift in clicks from organic and over to paid. The scrolling nature of the device experience shows ads, and Google shopping options are shown first before you even get to organic listings (and this could be 20 listings deep). We just don't have the attention span to work that far down the device-rendered page.
Shift Your Strategy Accordingly
This is a good news/bad news story for marketers. The good news is that you can buy your way up the search rankings in a more productive way since more people are clicking on ads. The bad news is you can buy your way up the search rankings, but you'll be competing with more people bidding up keywords, phrases and questions. It also means the organic listing you earned by building a highly SEO-optimized website, consistently blogging with search in mind and optimizing the user experience to earn a higher quality score is going to be less valuable.
For us, this means shifting some of our budget and some of our energy away from earning those search rankings, and adjusting the balance to put more budget and energy into Google AdWords. The key differentiator is the timing. We can have ads on the first page in days, instead of waiting to earn those page one rankings (which takes months if we're good, and even when we're good can take much longer depending on the keywords).
The key takeaway here is you have to be able to support the ad spend program. The size of your brain used to be more important than the size of your wallet. Well, today your wallet is starting to be a lot more important.
Demand Generation And Paid Ads
Since we're still talking about search-based ads, you can argue (and I'd agree) that the intent from the searcher would indicate they're in the buyer journey somewhere. Usually, they're in the top-of-the-funnel or awareness stage if they're doing search, but not always. Regardless, I wouldn't put a person searching in a category where marketing ads and marketing messaging would need to make them aware. These people are already aware a solution exists.
On the other hand, with some of the paid advertising options on the social media platforms, ads can be served up to people who fit the profile but are likely not actively searching for a solution like yours. These two different persona profiles require two different marketing strategies, and for the purpose of today's article, we're really focusing on those people who are actively searching.
Organic Search Engine Optimization
You're not ever going to want to abandon any effort to be ranked highly on the organic listings. While it does cost money to keep the site optimized, produce enough content to be ranked, monitor your rankings and keep up with the competition, you're still not paying to play. The rankings you earn are sustainable, and while nothing is forever, it's possible to maintain those rankings if you continue to follow best practices.
It's A Balancing Act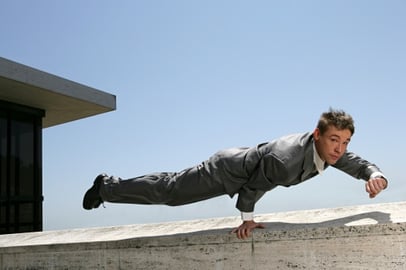 More and more clients are hearing this from me lately: We have to balance your program based on your goals and your budget. Want more leads quickly? Yes, we'll run more paid ads on Google; here's the budget required to get you and keep you on page one. Good news: More people are clicking on those ads. Bad news: More people are bidding for those clicks, so your media ad spend will be increasing. All good? Let's get started.
Oh, if you can wait for the organic search engine optimization to kick in, that works too. No need to spend money on AdWords; let's just stay the course on website optimization, content creation, conversion optimization and monitoring performance. Or, let's look at a blended approach where we do some of both, so you get early gains and we still invest in the long-term earned attention. That is almost always the right advice, but either of the three configurations work for us. It's all about your goals, budget and expectations.
A lot of marketers (and even more business leaders) are looking for the one tactic that drives all of the leads. I've had several clients tell me they just want to put $40,000 a month, $100,000 a month or $400,000 a month into Google AdWords. Those numbers are real client budgets for AdWords. When asked about their other marketing tactics, they almost all said that AdWords was all they needed. The reality is that AdWords, no matter how many people are clicking, is always going to be only one of the marketing tactics in your strategic plan.
Here's why: The journey your prospects are on prior to making a decision is taking them to many more places than just Google. That journey is taking them to your website, where they're downloading your content, checking your reviews, reading your blog and your email newsletters, and coming back to your site three, four or even five times before ever reaching out to you.
That Google AdWords click you just paid $10 for is taking them to a landing page on your site that, if it's not optimized over time, is not going to produce better results. That same ad should have promoted a piece of content, and you'll probably have to try at least two or three other pieces of content before you feel like you've optimized the return potential on that one ad. There are so many moving parts, and we haven't even gotten around to sales and your sales process yet.
Don't make one tactic too big of a player in your overall marketing execution plan. Make it an orchestrated collection of a wide variety of different tactics that, when combined, produce a wonderful prospect experience.
Square 2 Marketing – Innovating Marketing And Sales To Match Today's Buyer Behavior!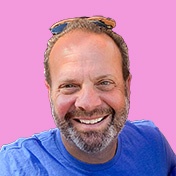 Mike Lieberman, CEO and Chief Revenue Scientist
Mike is the CEO and Chief Revenue Scientist at Square 2. He is passionate about helping people turn their ordinary businesses into businesses people talk about. For more than 25 years, Mike has been working hand-in-hand with CEOs and marketing and sales executives to help them create strategic revenue growth plans, compelling marketing strategies and remarkable sales processes that shorten the sales cycle and increase close rates.