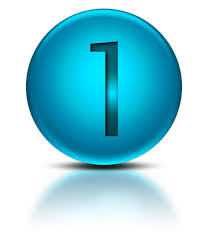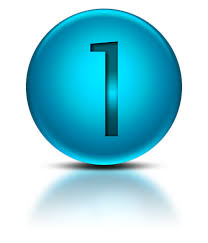 Who doesn't want to be on the first page of Google, Yahoo or Bing? Everyone does, right?
But, it's not so easy. With changing search rules, highly competitive search terms, onsite SEO, offsite SEO and content all driving search today, the world of search engine optimization is dramatically different than it was even 12 months ago.
If you want to be on the first page of Google, you need to keep the following aspects in mind when creating content for your company.
Webpages Rank, Not Websites
First, remember that most of the search engines don't rank websites; they rank webpages. This is especially true for Google, which wants to present your webpages – rather than your website – to its searchers.
Using Keywords For Ranking
There is a variety of signals that Google and other search engines use to determine whether a single page is worthy of page-one rankings. One of the most important is how often you use keywords on your page and how relevant they are. Don't stuff keywords into your site, as this is a signal for search engines to skip your page. Instead, use the keywords organically and make sure you write for humans, not search bots.
Using Questions For Ranking
Another important signal to Google is context. This means that your page has to be created in context to natural search being done by more and more users of Google and other search engines. More and more people are asking Google a question, and Google wants to return a simple answer. Once your pages start to answer the specific questions being asked by your prospects, Google will be able to index this page and present it to searchers.
Backlinks Are Still Important
I'm not talking about the old-school backlinks that used to be directory farms – or even about any old links posted on any old sites. Today, backlinks have to be from highly respected sites with high domain authority. To check on a site's domain authority, we use Open Site Explorer, a Moz tool – click here to check it out.
But, don't think about backlinks from a pure site perspective. People have domain authority, too, and one of the best ways to get on the first page of the search engine is to collaborate with people who have a very popular website, a large subscriber base and a huge social following.
Once you get their content on your website, which helps them grow their audience, they are likely to share your link with their fans and followers, driving an entirely new set of prospects to your front door. And the highly respected links are going to get you on the first page of the search engines, driving even more new website visitors to your site.
Don't Underestimate The Quality Of Your Content
I don't want you to think that what content you write and post on your site isn't as important as all of this other technical stuff. It's probably more important. If what you have to say is the same as what everyone else in your industry is saying, forget it. Don't do it unless you're planning on doing it well. This means that if your content isn't remarkable, if your company's story isn't remarkable, if you're not going to take a stand, share an opinion or start a movement – then you might want to think about more expensive and more traditional marketing tactics.
Using inbound marketing tactics to drive your marketing results takes a commitment – to the methodology, to the metrics, to the content and to the people you want to attract to your company. If you don't start creating a remarkable experience for them from the very first time they see that first piece of content published by your company, your results are unlikely to ever perform to their full potential.
Start Today Tip – Strategy before tactics is still the most important part of any inbound marketing engagement. When it comes to search engine optimization, getting found requires a commitment to keywords, questions and a focused content creation strategy that works with other respected leaders in your space. This isn't a quick-fix tactic. It's a long-term, sustainable and repeatable methodology that drives results and generates leads. Start with your strategy today, and see the results tomorrow.
Square 2 Marketing – Leading The Reality Marketing And Inbound Marketing Revolution!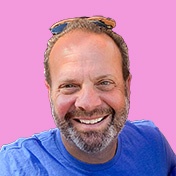 Mike Lieberman, CEO and Chief Revenue Scientist
Mike is the CEO and Chief Revenue Scientist at Square 2. He is passionate about helping people turn their ordinary businesses into businesses people talk about. For more than 25 years, Mike has been working hand-in-hand with CEOs and marketing and sales executives to help them create strategic revenue growth plans, compelling marketing strategies and remarkable sales processes that shorten the sales cycle and increase close rates.