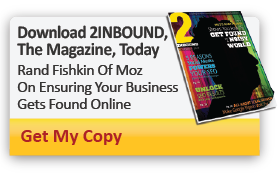 Search engine optimization is a shadowy art. The rules keep changing, and the ground shifts under your feet on a regular basis.
What you did last week is now bad, and what you thought was bad is now good. You talk to three different experts, and they give you three different opinions, perspectives and recommendations.
How do you cut through all the clutter and simply drive people to your website so they turn from visitors into leads?
In the November issue of 2Inbound, we've cornered Rand Fishkin and a variety of other SEO experts. We asked them how to make sure your company isn't invisible when it comes to getting found online.
Humans Use Search Engines
You can't create your content by thinking, "How will Google rank this page?" That is actually the best way to get pushed to the back of the search engine optimization bus. This article talks about the importance of writing for people, keeping it human and making sure that you apply solid search techniques AND get people to connect with your content.
Get Found Or Get Lost
How great is it to get an audience with Rand Fishkin? The guy created Moz and is on the bleeding edge of search. We had a chance to sit down with him and ask all of the burning questions. He was gracious enough to share his secrets with us. Learn from the master on how to make sure your business isn't invisible on the Web.
5 Reasons Social Media Shares Power Your Search Results
Still wondering what you're getting from social media? This article lets you know that social is likely powering a good portion of your website visitors and contributing to your rank on search engines. In this article written by Miles Technologies, learn about social sharing, domain authority and how social works closely with search. Interested in submitting an article for an upcoming issue of 2Inbound? Just click here and submit one – we want them all.
Google Updates: The Zoo Edition
Lions and tigers and bears, oh my! Panda, Penguin, Pigeon and Hummingbird – who can keep up? This handy infographic helps you make sense of Google's fixation with animals and its constant algorithm updates.
Build A Stronger Local Search Effort With Our Local Search Checklist
Almost all of us have a local element to our business, so ignoring local search is the wrong approach. This article includes a handy checklist for on-site and off-site SEO tactics to ensure that your company doesn't forget to take care of local search when focusing on getting found nationally.
Hidden Search Opportunities You're Missing
Luke Summerfield, marketing consultant extraordinaire, gives you insight into the SEO strategy portion of getting found online. This commonly skipped step has everything to do with getting found or getting lost. Luke digs into primary keyword strategy, long-tail keywords, blogging for search and link-building. His insight and advice shouldn't be missed.
Getting On The First Page Of Google By Blogging
Last but not least, your Chief Inbound Scientist (me) shares an experiment we ran last month. You won't want to miss this, as we learned exactly what to do and what not to do when using blog articles to move up in the rankings for one highly searched and highly difficult search term: inbound marketing.
The response to 2Inbound has been well beyond our expectations. The requests for back issues, the flow of subscribers and the inquiries to publish articles in the magazine have been incredible. We love developing it, and we know you love reading it. Enjoy the November issue.
Square 2 Marketing – Leading The Reality Marketing And Inbound Marketing Revolutions!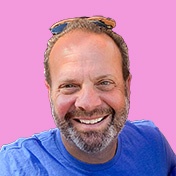 Mike Lieberman, CEO and Chief Revenue Scientist
Mike is the CEO and Chief Revenue Scientist at Square 2. He is passionate about helping people turn their ordinary businesses into businesses people talk about. For more than 25 years, Mike has been working hand-in-hand with CEOs and marketing and sales executives to help them create strategic revenue growth plans, compelling marketing strategies and remarkable sales processes that shorten the sales cycle and increase close rates.