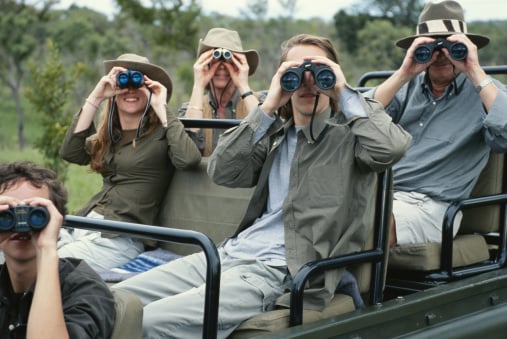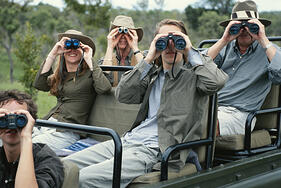 Search engine marketing isn't right for my business. My business is different. People aren't looking for my business online. No one is looking for what I do on the Web. My business is a relationship business.
These are comments that I hear day in and day out from clients who are stuck in the old-school way of doing business.
Face facts, people. Everyone is looking for something on the Web. We all Google stuff, every day. Businesses, consumers, associations, assistants, managers, executives, CEOs and even business owners are hitting that search bar, looking for their most pressing issues.
This means major opportunity for your business.
These people are looking for businesses like yours. You don't have to find them, interrupt them, identify them or pay to be in front of them. They are looking for you.
Search engine marketing is how you get your business to be visible when they're looking for you. This usually coincides with people having enough pain to start their search in the first place.
Not sure what I mean? Here is an example: I wanted to buy a transparent planter. I've been thinking about this for a while but just started the search over the weekend. I'm now ready to buy something. Get it? People who are searching have a pain, and they hope the search delivers a solution to it.
It's one of the first steps in the recognition and awareness stage of your own sales funnel. If you're not there when they search, you're invisible. Don't be invisible to the people who want to buy your products or hire you to deliver services.
Convinced? Good. Here's how you become visible.
Do A Little Keyword Investigation
First, most people think that their prospects are using keywords that they actually aren't using. So, to check that, create your SEO strategy and do some keyword research. See what words people are really using before you start doing your search engine optimization. In almost every single case, what you think people are using is incorrect.
Create Content With Those Keywords
Once you find out what words your prospects are using, you're going to want to start creating content that prominently features those keywords. Make sure you write for people, not for Google. This will ensure that your content sounds like it was meant for a person, not for a machine. It also keeps you away from what we call "keyword stuffing," which is a negative practice that could easily get your content pushed to the back of the search engines.
Using a keyword more than five times in your content is typically considered stuffing. Try to stay away from any content that has more than five instances of any one keyword.
Create Content Consistently
One of the major changes that came along with a recent Google update was that sites with fresher content are outperforming sites that haven't been updated in quite some time. When you think about it, it makes sense. Would you rather see a search result with an updated, accurate and actively maintained site or one that hasn't been updated in three years?
One of the best ways to add new pages to your site is to create blog articles on a frequent basis. By adding new blog articles to your website, you regularly have fresh, indexable pages. This feels natural to your visitors and helps with your search engine marketing.
Follow A Process
The best way to improve your ability to be found on search is to follow a process. Here's a typical process we follow for our blogging effort: We identify next month's keywords this month. We create our long-form content for the upcoming month and then spin off blog articles to promote those keywords and the long-form content.

I write the blog article the day before it's going to post. I follow standard blogging protocol and use HubSpot to make sure we optimize with keywords in meta tags, titles and the copy of the blog article. Our team gets alerted, and our editor proofs and publishes the post the next day. Then, we have a variety of social media activities for a number of us here, ensuring that we socialize the post thoroughly.
Work To Improve Results Month Over Month
One of the secrets to inbound marketing is using tracking, testing, goal setting and real-time analysis to see what's working and what's not. This attention to results allows you to make adjustments – in real time – so that when the month closes, you've impacted the performance of your search engine marketing during that month.
The result is month-over-month program performance, and once you get good at this, you'll quickly find that overall organic site visitors are up and to the right.
Start Today Tip – Still not convinced that your prospects are looking for you on the Web? We're here to prove you wrong. If you don't believe me, I challenge you to submit a request to our blog via the comments section, illustrating a business for which people are NOT using search to find information. It has to be your business or a business you're affiliated with. (I'm not looking to cure the entire world's problems – only the problems of those people who like to read our blog.)
For more insight on how to get your business found on the Web and improve your search engine marketing, read the November issue of 2Inbound. It's dedicated to optimizing for search and getting more new visitors to your website.
Square 2 Marketing – Leading The Reality Marketing And Inbound Marketing Revolutions!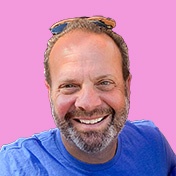 Mike Lieberman, CEO and Chief Revenue Scientist
Mike is the CEO and Chief Revenue Scientist at Square 2. He is passionate about helping people turn their ordinary businesses into businesses people talk about. For more than 25 years, Mike has been working hand-in-hand with CEOs and marketing and sales executives to help them create strategic revenue growth plans, compelling marketing strategies and remarkable sales processes that shorten the sales cycle and increase close rates.