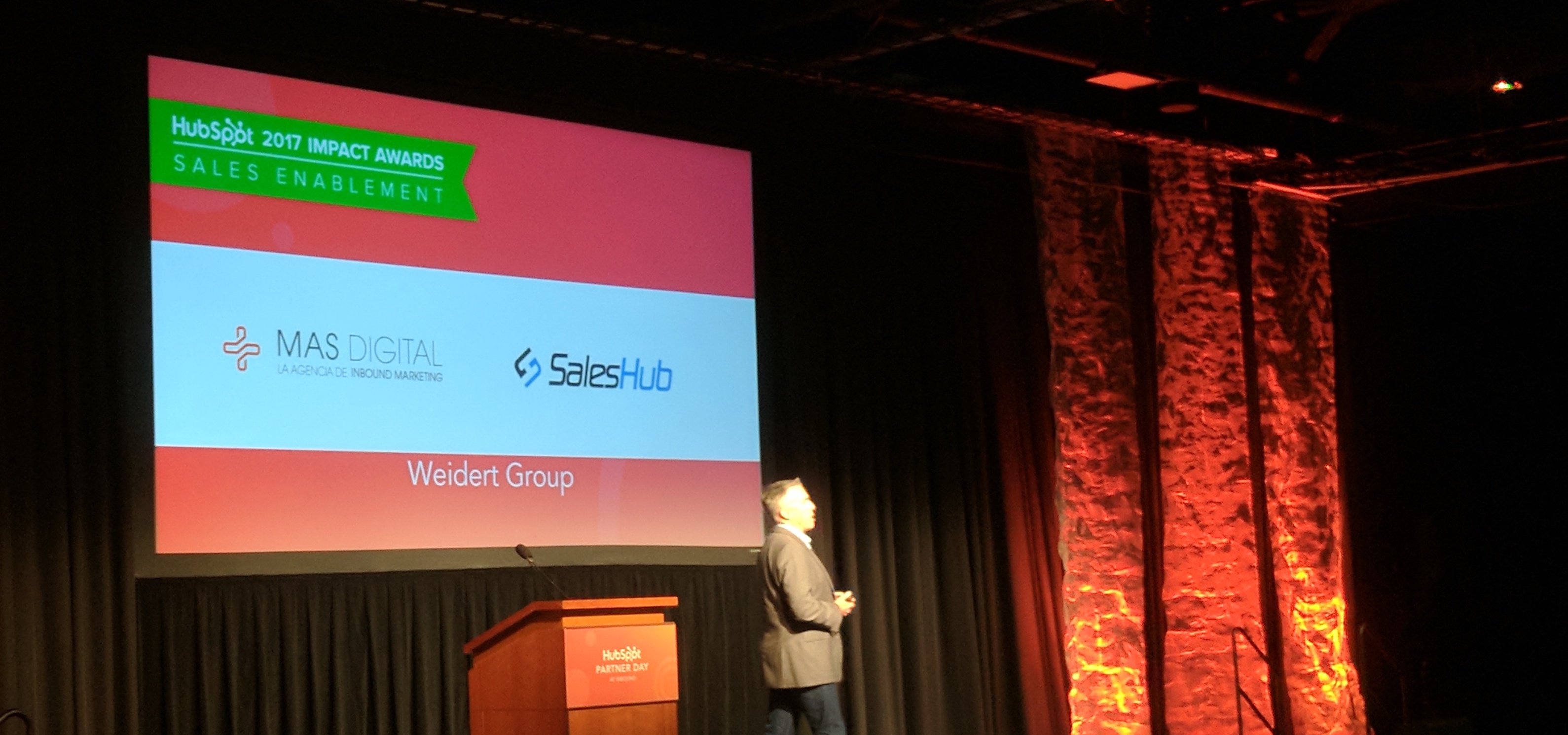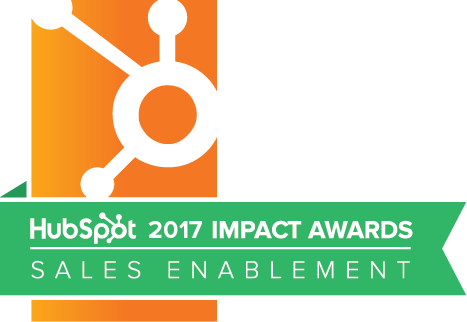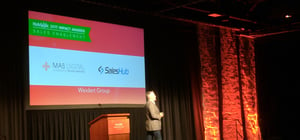 Back in April 2017, we announced our win for the HubSpot Impact for Sales Enablement: Round 1. By winning this award, we were automatically entered as a finalist for the Grand Prize Impact Award for Sales Enablement for the North American region for the year.
We're now proud to announce to the world that we've won the Grand Prize!
The Impact Awards
The HubSpot Impact Awards represent top HubSpot Agency Partners that work strategically to drive results for their clients. They're a depiction of the best inbound work of the year.
The Impact Awards include five categories: Graphic Design, Website Design, Inbound Growth Story, Integrations Innovation, and Sales Enablement.
The Sales Enablement category, specifically, recognizes agencies that helped their clients drive sales results through the execution of sales enablement services powered by HubSpot Sales and HubSpot CRM.
Recap: Our Winning Story
Inbound marketing is a powerful tool in today's digital world. It can help brands generate and nurture inbound leads. It enables them to attract qualified leads, rather than chasing them down. This, in theory, should boost sales. With more qualified leads coming in, the sales team should be able to convert more prospects into sales.
This isn't always the case, however.
The number and quality of leads a business attracts means virtually nothing for the bottom line if its sales reps cannot close them. That's when sales enablement services are needed.
Our client, All Wildlife Removal Inc., a humane wildlife removal company, was seeing great inbound marketing results once we took over execution. By month 1, leads increased by 100%. By month two, they increased by 200%. Still, the business was struggling financially. How could this be?
As effective as inbound marketing is, it cannot generate results on its own. Sales must be ready and able to close them.
After in-depth analysis, we diagnosed the issue: The client was in desperate need of sales enablement services. Its sales compensation model was all wrong. The sales department was overstaffed. The sales process was virtually non-existent. The reps were in need of sales training and coaching.
We got to work immediately. We suggested a more effective compensation model, reduced the headcount in the department, set up a VoIP phone system, and coached the sales reps on how to effectively close inbound leads. What's more, we streamlined the sales process by setting up the client on HubSpot CRM and HubSpot Sales. We defined and mapped out the sales process, set up their deals pipeline, set up follow-up email templates, and trained the reps to use the CRM and sales tools.
The Results
The client's sales reps starting closing 30% more sales. Margins increased by 35%, significantly increasing the client's bottom line.
With the help of SalesHub and the execution of sales enablement services, All Wildlife Removal Inc. is now ready and able to close on opportunities brought in by inbound marketing.
"Inbound marketing alone is not enough in today's competitive environment. Together, inbound and sales enablement make a powerful combination that will help companies hit their revenue targets. We are proud All Wildlife entrusted us with our expertise in both inbound and sales enablement to help them get to record leads, organic search results, revenue, and profitability this past month," said Matthew Cook, CEO of SalesHub Inc.
This success story truly displays the value—and necessity—of sales enablement, as well as the power of HubSpot CRM and HubSpot Sales.
Thanks, HubSpot!
We're proud of our work with All Wildlife Removal Inc. and the honour HubSpot has bestowed upon us by presenting us with the Grand Prize Impact Award for Sales Enablement for the North American Region for 2017 at Partner Day @ INBOUND.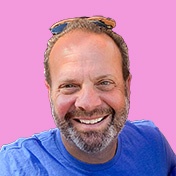 Mike Lieberman, CEO and Chief Revenue Scientist
Mike is the CEO and Chief Revenue Scientist at Square 2. He is passionate about helping people turn their ordinary businesses into businesses people talk about. For more than 25 years, Mike has been working hand-in-hand with CEOs and marketing and sales executives to help them create strategic revenue growth plans, compelling marketing strategies and remarkable sales processes that shorten the sales cycle and increase close rates.