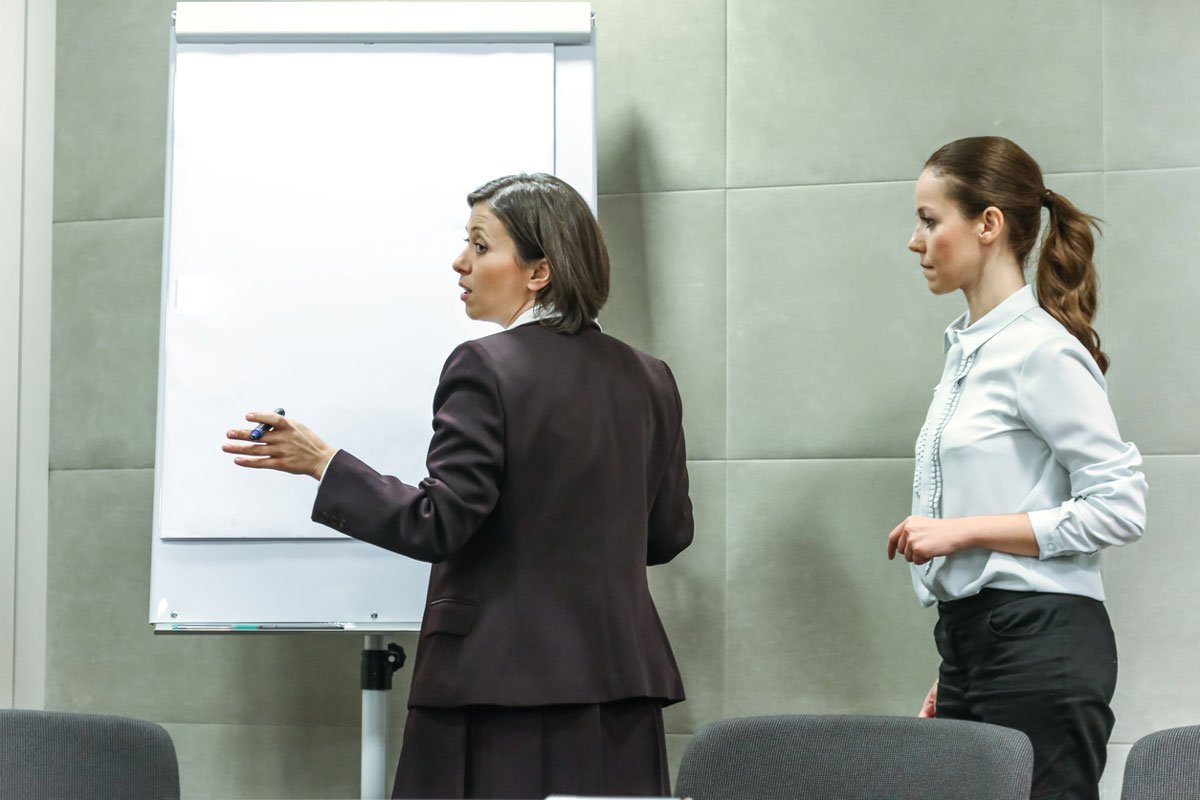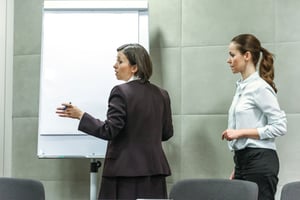 Both empower you to improve sales performance. Both can enhance retention and reduce turnover. Both can increase sales and boost revenue. Yet sales training and sales enablement are quite different programs.
To better understand which one would serve your company better, read on to find out how they differ.
Sales Training
Sales training, at its core, is a type of employee training that helps salespeople improve their selling skills in order to close more and better deals. There are generally two types of sales training programs.
The first is product sales training. This covers the product knowledge your sales reps require in order to sell your products or services. It consists of all the practical and technical details of what you sell, from service level agreements to technical specifications. These types of training sessions ensure your salespeople understand what they're selling, can help prospects with any questions they may have, and can better drive prospects' purchasing decisions.
The second type of program is process sales training. This teaches salespeople the procedures your organization uses to conduct the sales process. It consists of both philosophies and institutional exercises that are unique to your business. Process training covers everything from the type of sales tools you use to the strategies salespeople need to use as they interact with prospects. This ensures sales are handled appropriately and in line with your company's values and brand.
Sales training is often held in group classroom-style training sessions, though some organizations use video for sales training to allow for on-demand e-learning.
Sales Enablement
Contrary to popular belief, sales enablement isn't just a fancy buzzword for sales training. Although it does encompass sales training, it's so much more than that. It's a strategic approach to enhancing sales performance that takes place throughout the entire organization—not just the sales department.
Along with training, it also includes sales coaching, onboarding, content generation, analyses, metrics, tools and technology, and processes and systems.
Everyone in the organization has a role to play in enablement—everyone has a role to play in enabling the sales team to sell more. From the high-level executives and the sales manager to the customer service department and the marketing team, everyone works together to increase sales and boost revenue.
Rather than just getting your sales reps ready to sell in your organization, sales enablement helps your salespeople sell to today's customers. Itisn't actually about your salespeople—it's about your customers. It helps your salespeople adapt to the new way customers buy today. It teaches them about the new sales process and the inbound sales methodology. It changes their mindsets and updates their selling strategies to match how prospects want to be sold to. It ensures a great customer experience, from start to end.
Which Is Right for Your Company?
Though sales enablement requires a more strategic, ongoing approach to improving your sales team's performance, it is the best choice between the two options. It includes sales training, so you're not losing out. But it also offers you other significant benefits, such as tools and technology to boost efficiency; inbound selling lessons to stay relevant and competitive in today's business world; the marketing and sales alignment required for a better customer experience; and the ongoing metrics required to constantly improve results, for example.
Sales enablement may seem more complex and time consuming, but the ROI is worth the effort. If you want to improve sales performance, become more competitive, and generate more sales and revenue, consider working with a sales enablement expert.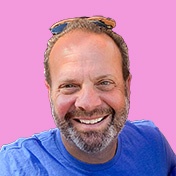 Mike Lieberman, CEO and Chief Revenue Scientist
Mike is the CEO and Chief Revenue Scientist at Square 2. He is passionate about helping people turn their ordinary businesses into businesses people talk about. For more than 25 years, Mike has been working hand-in-hand with CEOs and marketing and sales executives to help them create strategic revenue growth plans, compelling marketing strategies and remarkable sales processes that shorten the sales cycle and increase close rates.