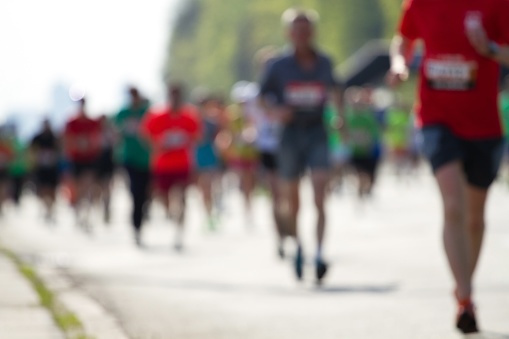 Getting Inbound Marketing Results Demands Constant Care And Feeding; It Never Stops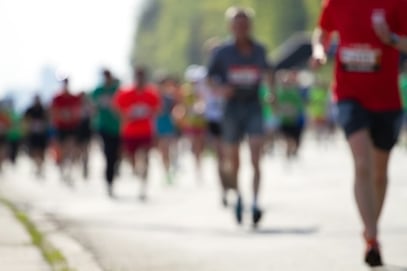 You're running an inbound marketing program and you're a little disappointed with the results. You thought you'd be further along by now. What's preventing you from seeing more leads, opportunities and new customers? The answer might be what you're doing, how often you're doing it and the way you're doing it.
Inbound is a little different than demand generation, advertising and even any of the individual tactics you might be familiar with like search, social or email marketing. Inbound marketing is a collection of tactics that require you to be working on them day in and day out. It's not like building an ad campaign where you place the ads and watch them perform. It's not like lead nurturing campaigns where you build them, install them and watch how they do.
Inbound requires daily care and feeding to make it work — every day, no exceptions, no vacations. Start skipping days and the results degrade.
Here are some of the daily activities you should be working on to produce better results from your inbound marketing effort.
Blogging
No, you probably don't have to blog every day, but I'm betting you should blog more than you are today. Blogging once a month isn't likely going to cut it. Blogging once a week might be OK. You need to know the relationship between your blogging quality and quantity and your overall search results, total visitors and conversions from blog articles.
Whether you're doing a weekly or daily blog article, blogging requires research, topic investigation, keyword review and pervious article performance reviews. What articles are getting viewed the most? What articles are creating the most leads? What is the quality of those leads? This information requires that you look into the art of blogging every single day.
Writing a blog almost every day might seem daunting, but depending on your goals, your competition and your industry, you might not have a choice. High-quality blog articles drive organic search results, which drives visitors to your site, which can ultimately drive leads.
Landing Page Optimization
You have landing pages on your site, right? You probably need more. If you're not getting enough quality leads from your website, this is the first place to look. How many pages do you have? Regardless, you should be looking at their performance and making adjustments to them almost every single day.
You should be either creating new ones or optimizing older ones every day. Creating new ones means you're publishing content that requires landing pages. More on that in the next section. But landing pages are not always for content offers. Landing pages are also for blog subscriptions, bottom-of-the-funnel offers that drive sales conversations, and other offers like demos, free trials, consultations, assessments, quizzes, surveys and more. The more landing pages, the more leads. The better these landing pages perform, the more leads.
Content Creation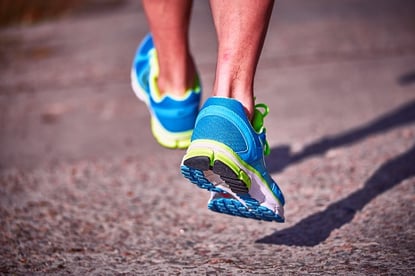 This is going to be a little trickier. Frist, most people are not publishing a new piece of educational content every day. But you should be working on a new piece of content every day.
This means you might be looking at what keywords, phrases or questions you want connected to that new e-book or video. It means you should be researching the content that's going to make up your new whitepaper or infographic. It also means you're working on all of the connected assets that come with a new piece of content like the landing page, the delivery email, the lead nurturing series, the CTA button and the website where the page will reside.
It could easily take you a month of daily work on content creation once you start thinking about all of the adjacent assets that need to be search engine optimized, persona specific, written, designed, packaged up for delivery, edited for quality, tested for the experience and then made live on your website. It's hours and hours of work.
Once you start working on it every single day, you end up with a scalable, manageable process for producing more lead-generating content than you've ever produced before. I want you to also keep in mind that not all content pieces are created equal. Some will perform very well, while others will bomb. Having a steady stream of them allows you to sunset the poor performers and maintain or even optimize the high-performing pieces. Good optimization is the secret to lead generation.
Website And Lead Nurturing Optimization
Speaking of optimization, you're going to want to do daily optimization work across as many areas as possible. Two of the biggest are website pages (not offer-specific landing pages) and lead nurturing email campaigns.
For most of your prospects, your website is their initial experience with your company. Do they trust you? Do they know how you can help them within 10 seconds of arriving? Do they know what makes you special? You need to be constantly adjusting your page copy, links and experience to ensure the characteristics mentioned above are delivered every time.
When it comes to lead nurturing this is equally critical. About 90% of the leads you generate are going to be top or middle of the funnel, meaning they're not ready to buy today and not ready to speak with a sales rep. But you do want to continue the conversation with them. Lead nurturing emails do that beautifully.
However, these emails need to perform, so you must monitor performance and tweak the messaging, offers, frequency, personalization and other variables until you get them to perform. This should be something you're looking at and working on every single day.
Yes, someone at your company needs to be working on these tasks every day. I know, it's hard. It might even feel like groundhog day for some people on some days, but if you neglect these tasks, the program performance is likely going to suffer.
We've executed so many inbound marketing engagements that we understand the challenges and we're experts at helping businesses figure it out, execute it successfully or supplement your current team with the same goal in mind — to drive revenue.
It's like going on a diet. You want to lose weight and you want to see results, but if you don't diet and exercise every single day (or at least stick to a structured regiment), you'll negatively impact the results. You can't go off the diet without doubling down on the exercise. Once you stop working out and start eating badly (even for a day or two), you'll see poor results.
Marketing today demands that you change your entire approach, just like seeing results from a diet demands you change your lifestyle. Whether you want to do demand generation and drive awareness to potential prospects or you want to drive new potential prospects to your website, you have to change your marketing behavior and your marketing activities.
Square 2 Marketing – Innovating Marketing And Sales To Match Today's Buyer Behavior!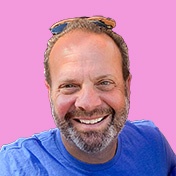 Mike Lieberman, CEO and Chief Revenue Scientist
Mike is the CEO and Chief Revenue Scientist at Square 2. He is passionate about helping people turn their ordinary businesses into businesses people talk about. For more than 25 years, Mike has been working hand-in-hand with CEOs and marketing and sales executives to help them create strategic revenue growth plans, compelling marketing strategies and remarkable sales processes that shorten the sales cycle and increase close rates.